Online giving to universities grew 10% in 2020, report shows
Analysis of 220 private and public four-year institutions from the edtech firm Anthology reveals that online giving is on the upswing.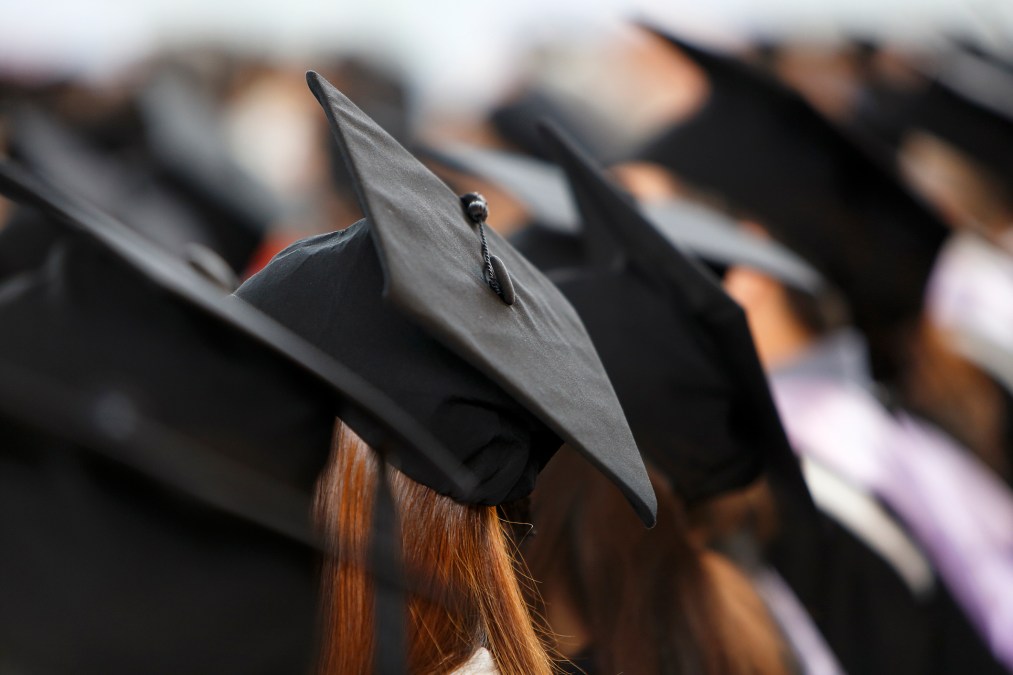 Online giving to higher education institutions grew 10% in 2020, according to a new analysis from the edtech company Anthology.
In an annual report published Tuesday based on customers of its "Encompass" platform, a suite of alumni engagement tools, the company found that public institutions saw an even greater rise in online giving at 16%. The analysis, which is based on data from 220 public and private four-year institutions, also revealed a 6% rise in the number of online gifts in 2020, as opposed to the dollar total.
The increase in online giving arrives at a time of economic uncertainty for institutions, as many students consider taking time off and university leaders search for new ways to boost revenue amid the pandemic. While the analysis doesn't take into account other forms of giving, such as major gifts, Anthology executives said the rising numbers indicate an opportunity for institutions if they know how to capitalize on the trend.
Mirko Widenhorn, Anthology's senior director of engagement strategy and author of the report, told StateScoop he believes many universities are "concerned" with their financial situations, which is leading to decisions like freezing tuition costs or raising them less than they might otherwise so as not to push away a student body that's also facing financial hardships. Some institutions are even reducing their tuitions this year, such as Southern New Hampshire University, which recently announced that its hybrid program tuition will cost $10,000, instead of the usual $15,000 for a purely on-campus experience.
"I think where institutional advancement plays an even more critical role at this juncture is in bringing in additional revenues for the institution. And online giving is one component of that," Widenhorn said. "More people are choosing to give online, and while those are smaller gifts, those gifts add up and they're helping universities meet some of the additional needs from the pandemic."
Some universities' alumni relations offices are making more of the rise in online giving than others, Anthology's report shows. Personalizing email messages to alumni — which happens to be a key function of the company's software — was shown to make a "significant" difference in whether someone gave, Widenhorn said. And the company found that someone who clicked on a link in a university email was more than three times more likely to make a gift.
Launching campaigns around a "day of giving" is another effective technique, the report found. Last year's "Giving Tuesday," which in the United States is typically held on the Tuesday after Thanksgiving, brought in an estimated $2.47 billion from nearly 35 million donors, a 29% increase over 2019's event. Using a technology platform to give people nominal awards and digital badges, so-called gamification tools, are effective ways to boost giving around such events, the report says. Encompass users broke records last Giving Tuesday, the report shows, with more than $10.5 million raised, a 37% increase over 2019.
To personalize emails or launch effective campaigns, data is "increasingly crucial" for universities, the report says.
"One key way to use engagement metrics for solicitation is to review individuals who engage with the institution through email and other opportunities but are not regular donors," Widenhorn wrote in the report. "This type of data can help to identify new segments that can be targeted with different messaging based on their engagement, or affinity, with the institution. This allows institutions to spend more time on non-donors or long-lapsed donors who are more likely to give."