As online bullying statistics rise, educators seek solutions
Reports of cyberbullying rose in recent years, and though researchers quibble about what the numbers mean, they all agree there's a problem.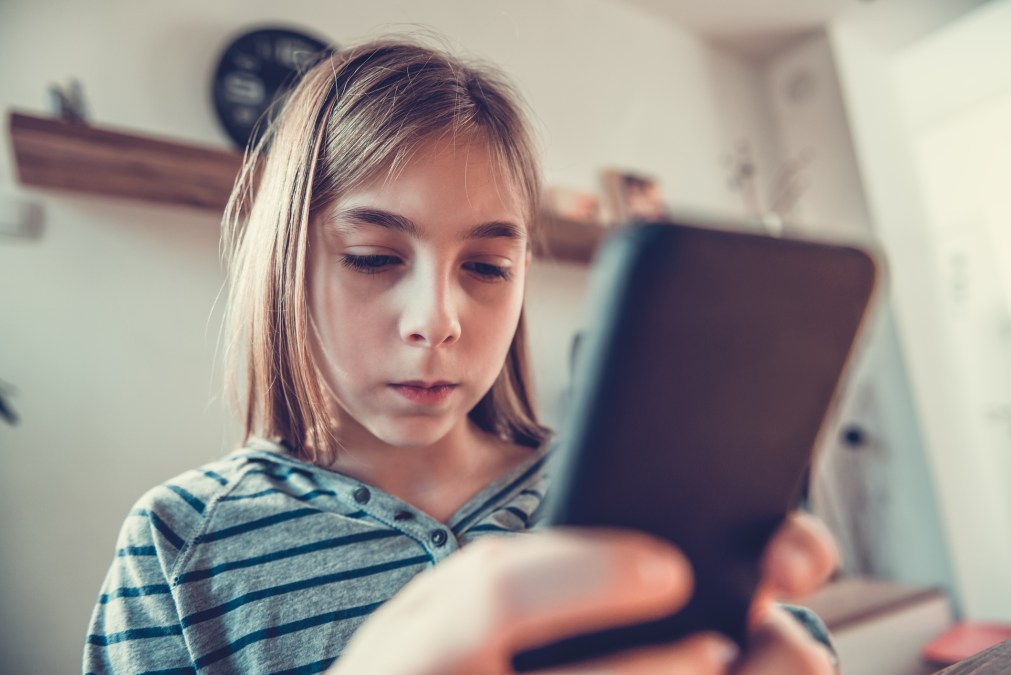 Reports of cyberbullying increased between 2015 and 2017, according to a new report from the National Center for Education Statistics — even as educators nationwide say they have redoubled their efforts to address the problem.
In the 2017 academic year, 15.3 percent of surveyed students reported being bullied online or via text, compared to 11.5 percent who reported cyberbullying in the same NCES report two years prior. Bullying rates overall, meanwhile, remained steady between the two years, at around 20 percent.
Justin Patchin, a professor at the University of Wisconsin-Eau Claire who co-directs the Cyberbullying Research Center, told StateScoop that it was difficult to draw any solid conclusion from the data, though it did underline public concern about cyberbullying.
"We don't know if these are increases in experiences or increases in reporting, like people feel more comfortable talking about it, people are more aware of it," Patchin said. "We just don't have any firm data for what explains it."
But, Patchin admitted, his center's own surveys have shown a recent shift in longstanding cyberbullying trends. In the past year, the Cyberbullying Research Center's surveys have begun to report increases in cyberbullying, which Patchin said had stabilized over the past seven years.
"Something in the last year or so suggests to me that these behaviors are, well, they're certainly still happening and they're not going down," he said.
Yet for over a decade, educators, lawmakers, and tech companies have attacked cyberbullying from all sides. State lawmakers have passed increasingly comprehensive legislation that criminalizes electronic bullying — most recently a bill in Maryland that, this March, made cyberbullying punishable by up to 10 years in prison. Just last week, Instagram rolled out new anti-bullying features, joining growing ranks of tech companies that have moved to curb harassment on their platforms.
The new rules and regulation are a response to growing awareness of cyberbullying, which studies show is linked to suicide and suicidal thoughts. The impact of such measures, Patchin said, is difficult to evaluate. "None that I've seen have proven successful," he said.
In schools, the response can look different, said Kelly Mendoza, the director of education programs at Common Sense Education, an arm of the nonprofit media group that advises schools and parents on technology.
Mendoza said she's seen great strides over the past decade in what advocates call "digital citizenship" — education on appropriate use of technology. A priority for teachers within digital citizenship, she said, is addressing cyberbullying.
"Ten years ago, digital citizenship wasn't even a term. Now, in schools, it's well-known, people know what it is, we have large-scale organizations getting involved," she said. "So schools are seeing the need, they're seeing the value in this."
Mendoza said she was wary of legislation like that in Maryland, which she said is not the "multi-pronged" approach endorsed by Common Sense and other organizations with digital-citizenship initiatives.
"We see the zero-tolerance approach is not very effective, because you're punishing or you're expelling a student, or whatever, without any sort of education intervention whatsoever to help improve the situation," she said.
Common Sense advocates for preventative education for cyberbullying — creating dialogue in classrooms on how to address harassment online. Patchin, too, said he believes these "school culture-based initiatives" have the most promise.
"Bullying is bullying, and technology is just a new medium or environment," he said. Artificial intelligence and machine learning might be able to root out bullying on social media platforms, but ultimately, he said, the problem remains in the schoolyard.