Apple's new time management tools on iOS 12 are a win for kids, advocates say
Apple joins Google in providing accessible parental controls to manage kids' screen time, a move applauded by Common Sense Media.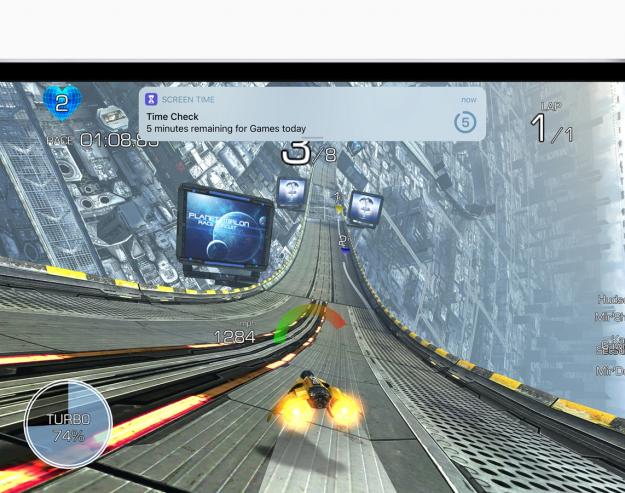 At its annual Worldwide Developers Conference this week, Apple joined the ranks of technology companies taking steps that will give parents of younger users greater control over the time they spend staring at screens.
"In iOS 12, we're offering our users detailed information and tools to help them better understand and control the time they spend with apps and websites, how often they pick up their iPhone or iPad during the day and how they receive notifications," Craig Federighi, Apple's senior vice president of software engineering, said in a company statement.
The technology extends to all users, but edtech and child advocates were quick to praise the announcement's promise for families. An official at the advocacy group Common Sense Media called it a "game changer" in terms of better managing kids' screen time.
Apple has enhanced its Do Not Disturb feature by adding a Bedtime mode, which dims the display and hides all notifications on the lock screen until prompted the following morning. From the iOS 12 Control Center, there are options to set Do Not Disturb to end based on a specified time or location.
A new feature, Screen Time, creates daily and weekly activity reports that show how much time a person spends in each app they use, usage across app categories, how many notifications they receive and how frequently they pick up their iPhone or iPad.
The App Limits feature allows the user to set a specific amount of time allowed for visiting each app, and a notification when the limit is about to expire. Parents can manage and set app limits for their children from their own iOS devices, and access the kids' activity reports to see where the children are spending their time.
In Screen Time, parents can schedule blocks of time when their children's iOS devices can't be used at all — such as bedtime — or can select only certain apps that will remain available, such as Phone or Books, during downtime or after a limit is spent.
Google's controls for Android devices similarly allow parents to limit screen time, set daily limits, set bedtimes and lock or unlock their children's devices.
Apple's announcement was applauded by child advocates concerned about the impact of technology and excessive screen time on children.
"Apple's announcement today of new iOS features and functionality focused on digital health and wellbeing demonstrates to both consumers and the tech industry that it is possible to make tech products work better for all of us," James Steyer, founder and CEO of Common Sense Media, said in a written statement. "With kids and teens spending as much as six to nine hours a day glued to their iPhones, these new features will go a long way in helping parents manage screen time, something we know they have been clamoring for."
Corbie Kiernan, a spokesperson for Common Sense Media, told EdScoop the organization is pleased about the announcement but that it's too early to evaluate Apple's tools.
"So as far as we can tell, the [Apple and Google] plans are quite similar but we can't evaluate them against each other since the tools aren't yet in consumers' hands," Kiernan said in an email. "We've only seen them in the media and from our seats … at WWDC — we need to see them in action to really grade them. To us, the dashboard is the game changer. Lots of these tools have been available in some way already, but they're hard to find and confusing to manage. If that is made better, we will have something more to say."
Kiernan said it's a major positive development that Apple and Google have taken these steps, as the "heaviest hitters" in the tech world. "If others were to follow, we'd like to see Facebook step up next," she said.
Reach the reporter at pwaitster@gmail.com and follow her on Twitter @edscoop_news.