Ohio State, Apple expand initiative to create first 'Digital Flagship University'
This fall, Apple will deploy iPads to all 10,700 first-year students. It follows a small but successful pilot this year that involved about 130 students.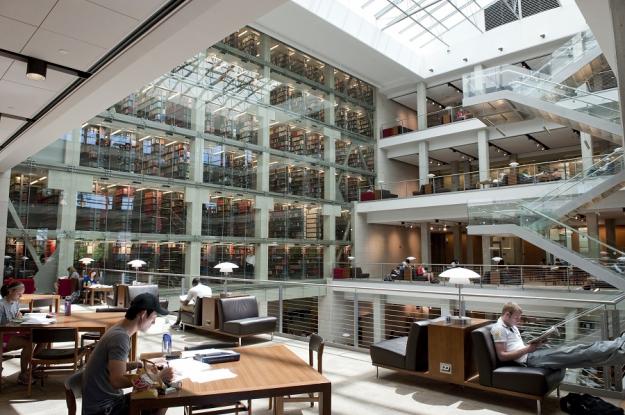 Since Ohio State University joined with Apple last fall in a first-of-its-kind partnership to support digital learning through Apple's iOS technology, it has worked out the kinks of its Digital Flagship University initiative and is prepared to expand the program to all of Ohio State's 10,700 first-year students.
The partnership, which began piloting iPad courses in January, will eventually see Apple contributing expertise to the university with the hope of elevating student and faculty skills in app development, coding and access to educational technology, said Corey Tressler, the associate director of learning programs for the university.
"We're really trying to ingrain it into the students to use [the iPad] in all aspects of their academic and professional lives as they move forward," Tressler said. "That's a big part of the initiative — we're trying to build a workforce of Ohio State graduates that have that digital skill set, hopefully."
Roughly 130 students participated in iPad courses during the spring semester, Tressler said. In the fall, all 10,700 students across six campuses in Ohio State's incoming freshman class will receive the devices — a large undertaking, he said, and one that requires extensive training and orientation for students and teachers alike. The university is paying for the iPads.
More than 2,000 students will utilize the devices in iPad-incorporated courses in the fall, he said in a recent on-campus presentation.
To facilitate that training and effective classroom use, Tressler and the university's eLearning team are offering coding courses to professors interested in incorporating the device into classes.
"Present [coding] to teachers as a professional learning opportunity. We'll provide an intro to everybody about coding in general … and those that want to can take advantage of those courses," Tressler said.
For students interested in coding, Tressler said that the iOS Design Lab — promised as an extracurricular coding lab for students back in October — is still in the works. Students booting up their iPads this fall will encounter an Ohio State-specialized app called "Discover," Tressler said, that will serve as a landing point for all digital interaction with the Ohio State campus community, and allow students the opportunity to organize their academic and extracurricular activities.
"The overarching goal is to orient the student to Ohio State," he said, "plug them into resources, provide them information, allow them to explore some scheduling tools to individual course planners across different semesters and scenarios."
Not every first-year course will require an iPad in the fall, Tressler said, but "In the spirit of the initiative, each year, another group of 10,000 or 11,000 first-year students will receive an iPad. As that grows, we'll grow more first-year courses that incorporate Digital Flagship concepts."