Online curricula pervasive, but not always aligned with standards
While there is an abundance of online educational materials that teachers can use, education reformers say many are not aligned to Common Core standards.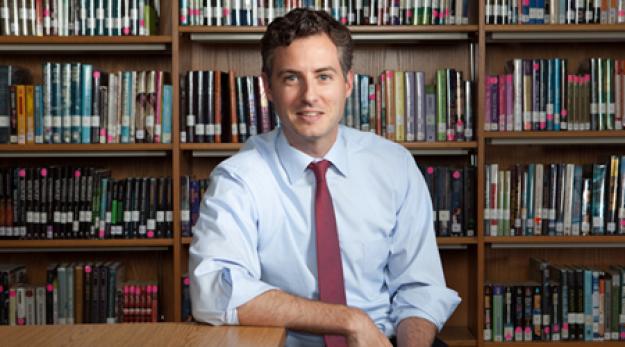 Google and Pinterest are the top online resources used by math and English language arts teachers in schools that align to Common Core standards, but many others resources don't align with the standards, according to a new study published by the RAND Corporation.
The popular web resources are followed by an online tool called teacherspayteachers.com, the "first and largest open marketplace where teachers share, sell and buy original education resources," according to its website.
Perhaps one of the more recognizable names on the list is EngageNY, a cache of print and online curriculum materials that originated in New York but is used by teachers across the country, mainly for math.
But education leaders and reformers say that the quantity of resources available does not, in many cases, match the quality, and it's not easy to discern which conform with common curricula standards.
Teachers "can find materials online without going through any formal review process," Michael Cohen, president of Achieve, a national education nonprofit, said during a panel on Monday. "There is a growing move to digital tools, but the ability to get a coherent curriculum in classrooms is a lot harder. That's just not good for kids."
"There is a clear lack of well-aligned materials," Cohen added.
Julia Kaufman, one of the RAND study's authors, said more teachers in especially high-poverty areas are searching for online resources – but the tricky part is discerning between which ones are up to snuff.
"They seem to be seeking out these resources in greater numbers," she said. "Some are aligned with standards, and some aren't."
Kaufman pointed out that teachers and administrators are also turning to websites of state departments of education for instructional materials.
Math teachers use as average of three published texts, while ELA teachers use seven texts.
John White, Louisiana State Superintendent of Education who has overseen sweeping reforms in the school system, said he doesn't think states should develop their own curricula – but they can ensure that the materials meet certain standards.
"A state can step in and at least provide information in a way that is coherent," White said, adding that Louisiana's online curricula are reviewed by "hundreds of teachers" to guarantee that they are well aligned.
Reach the reporter at corinne.lestch@edscoop.com and follow her on Twitter @clestch and @edscoop_news.