Online learning remains high priority for higher ed, Educause report finds
Colleges and universities are increasing their use of hybrid and blended learning models, but students still prefer face-to-face learning.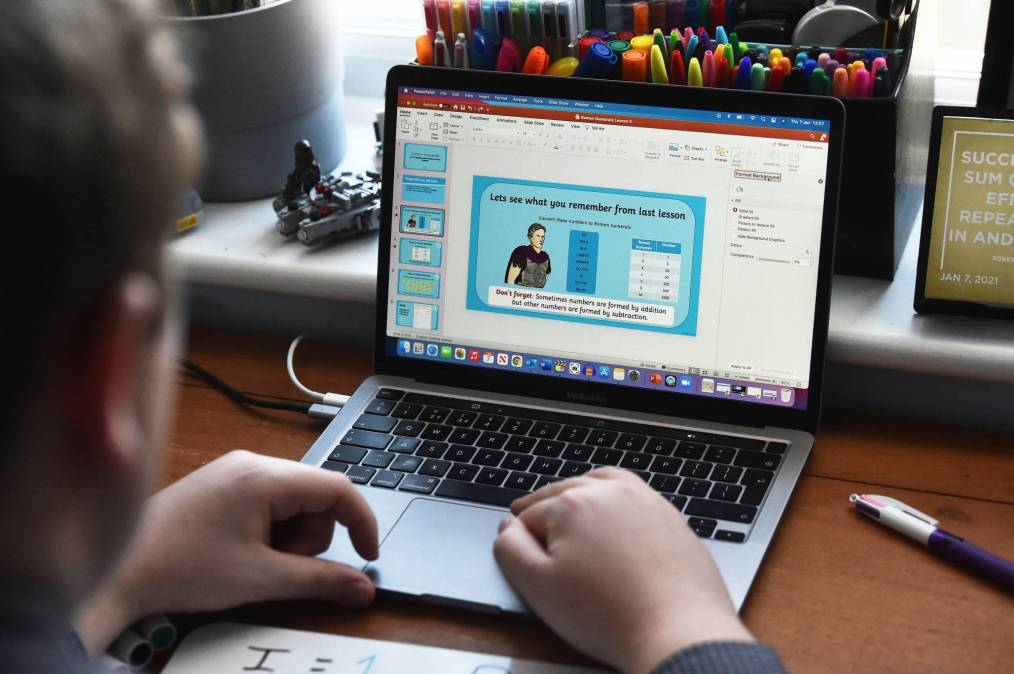 The coronavirus pandemic prompted higher education experts to turn their attention toward expanding online learning and microcredentialing, according to a new report released Monday by Educause.
COVID-19 wasn't the only factor that placed a renewed focus on improving these offerings. Educause's annual Horizon report also examined the factors shaping the industry, including dropping enrollment and a scramble for higher education funding.
Higher education leaders and instructors interviewed by Educause reviewed 130 technology practices and identified six as the most crucial to the future. Blended and hybrid course models were rated as the most important as universities sought ways to maintain their operations through the health crisis.
"Sustainability was something that I think we felt worldwide," said Kathe Pelletier, director of Educause's teaching and learning program. "If I had to trace that back, [that could be from] having come from a place of responding to the pandemic and at those panelists own institutions that they did not have a sustainable or a flexible plan that could help sustain."
Three practices featured in the 2020 Horizon report — learning analytics, artificial intelligence and open educational resources — remained on the list this year, while panelists also added improvement in quality of online learning and development of microcredentialing programs.
Enrollment down, online up
The Educause report tapped experts from across the world, asking them about the political, economic, social, technological and environmental factors shaping higher education.
"We really work hard to have an international representation on our panel as well as represents all the different flavors of higher education in the U.S.," Pelletier said. "Sometimes you see divergence between institution types or locations, but this year there was a lot of consistency."
Panelists said that many of the same issues from the 2020 report were still present or even exacerbated – mental health, for example – but the pandemic's effect on the economy forced many colleges and universities to rethink their business models.
"Already witnessing massive growth, the online education market is expected to reach $336 billion by 2026, with a compound annual growth rate of 9%," the report reads. "Despite the U.S. higher education sector's efforts to attract international students, new enrollment rates fell by 5.5% at the graduate level, 6.3% at the undergraduate level, and 9.7% at the non-degree level."
Increasing globalization in higher education as well as greater acceptance of remote work is contributing to universities investing more in online delivery, as well as hybrid delivery. That also could lead higher education leaders to look for staff with a different skill set and invest in infrastructure for these delivery methods.
Noting higher costs, risks
Educause also asked its panelists to associate an expected cost with each technology or practice. Implementing artificial intelligence had the highest potential cost, followed by quality online learning. Providing open educational resources and microcredentialing were considered to be the cheapest.
The report notes that online instruction was implemented in an emergency setting because of the pandemic, but now universities are investing in improving it. While it does not give a firm definition of "quality online learning," it does describe it as "deliberate, purposeful, and well conceived."
"Several institutions have renewed their focus on quality assurance and have begun a more deliberate transformational process that ensures the instructional content is student centered, aligned with programmatic learning outcomes, accessible to all learners, and effectively designed and delivery," the report reads.
The report also asked for schools to submit projects as examples of how technologies are used.
In the case of artificial intelligence technologies, universities are creating or buying chatbots that can give students guidance without increasing the burden on staff resources. One project submitted by Durham University, in the United Kingdom, uses a bot to guide students through the admissions process.
Experts said ethical considerations make artificial intelligence a higher-risk technology. The report names protecting student data and ensuring students have control over what is accessed as two key challenges.
Improving equity and inclusion
Educause also asked its experts to rate the technological practices on how well they improve equity and inclusion in higher education, finding similar responses worldwide.
"That was another example of how we had an international panel, and yet there's certainly probably perspectives that were differing by degrees, but for the most part it was universal," Pelletier said.
Open educational resources and hybrid learning were seen as making the greatest strides in equity and inclusion. Those tools, like online textbooks and materials that students can access without paying for a physical or digital copy, had been selected as a high-priority practice in 2020. But the growth of free and low-cost online resources during the pandemic reduced textbook prices even further, benefitting students who struggle to pay for college, Educause found.
Hybrid learning was also seen as improving equity because it provides access to students who cannot make their way to campus or who have demanding schedules. Hybrid learning and blended learning also became more common as vaccinations against the coronavirus began, but some students still continued learning online because of health risks or logistics.
But an Educause survey conducted in early 2020 found students overall still preferred face-to-face instruction. Though institutions are investing in hybrid learning technology — like cameras and microphones to aid remote students — universities still need to explore how learners will adjust once the pandemic wanes.
"Once the health risk has been reduced through vaccinations, the question for institutions is whether to retain these hybrid models, abandon them and return to more traditional models, or inhabit some kind of middle ground," the Horizon report reads. "The opportunity for international higher education is to find the right balance point."