Online learning tools that can help offset summer skills slump
Edmentum's Tony Skauge talks about updated tools to help teachers and parents address the "summer brain-drain."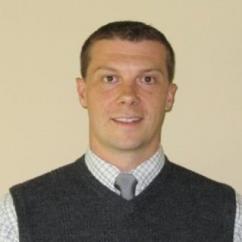 When Edmentum changed its name from Plato Learning about five years ago, it was supposed to reflect a changing educational landscape that was becoming more tech focused.
Now, the edtech company, based in Bloomington, Minnesota, is rolling out a series of updates to products including Study Island, Courseware and Exact Path, a personalized learning platform that was introduced this year. The enhancements are based on educator feedback, designed to save teachers time in the classroom and increase student engagement.
EdScoop spoke with Tony Skauge, services program manager for the online learning company for six years, about how Edmentum is changing and being used to stave off summer brain drain. Before getting an inside look at how edtech tools are developed, Skauge taught sixth grade for about four years at Pendergast Elementary School District in Phoenix, Arizona.
EdScoop: Can you explain what Edmentum does?
Tony Skauge: We really work to support students and educators in kindergarten all the way up to secondary [education], so everything from first-time credit acquisition to online programs to credit recovery support programs and [learning] intervention, which has been a really cool thing for us. We have a customer success department as well, designed to support educators as they work to implement new strategies.
What is the intervention tool you mentioned?
We've had intervention tools and programs here for many years in terms of Study Island and Education City. Another platform is called Reading Eggs [a platform acquired five years ago]. And we actually released a new product in January called Exact Path for students in kindergarten through 8th grade. It's a diagnostic assessment solution in reading, math and English language arts that includes action steps. We think of it as a learning path.
Can you elaborate a bit more?
In the past, teachers would hand students a test. They'd take the test and it would be incumbent upon the educator to score the tests. But we've made that process simpler by automating processes of having the test be completed and scored for the educator. And then, automatically giving students an individualized or customized learning path that meets their skill deficits, and that helps them move up or shore up skills that they might need to have additional work on.
How can this tool help kids retain information or stay engaged over the the summer?
That's a challenge for schools. I taught in a classroom for a number of years, and I can tell you that at the very last day of school, you'd always have parents come up and say emphatically, 'What can we do over the summer?' They don't want those students to go through summer slide or lose what they've been given.
So what I used to have to do, I would give them a packet of worksheets — which is just practice, not anything to do with actual skill building. The difference with Exact Path, and why this tool really helps educators give content that's meaningful, is you can have a customized learning path that is set up for students over the summer. We have tutorial or direct instruction components, and we built in a gaming aspect. There are a variety of tools to keep students engaged and moving through that content. We know if students are motivated, they're going to continue to move.
What is the gaming aspect?
Within the platform, we want to make sure students have some student-centered learning opportunities, that they have some ownership or autonomy over their process. And part of that is giving students the ability to see their growth and progress, and that's where games and gaming aspects are built into the platform.
We're releasing some additional functionality over the summer that will build in the ability for students to earn trophies and affect outcomes on their avatars. So it does become, for a lot of students, a safe space to take educational risks. Because in a lot of cases, it's OK to fail a little bit in the learning path and get a chance to practice again.
How often do you upgrade or update these edtech tools?
Our product development team releases updates on all products at multiple times throughout the year. These products go through a continual updating process to make sure all the standards are correlated, that educators receive the best possible version of every product. So that's an ongoing cycle we have here, but for Exact Path, we're really excited. It's a cool product.
How many schools and teachers are using Exact Path?
Well over 200 schools at this point are using this. And thousands of educators are using it across the country. And really, in the short amount of time that we've had it, it's been really well-received. We've built this product backwards – we built it from educators' perspectives. We did a rigorous process where we met with schools to have them take us through what they want to see, and teachers told us exactly what they like and don't like, and that's how we got to the product we have now.
How else are these tools helping teachers?
This summer, the question, 'What do we do during the summer?' plagues a lot of teachers because they don't want to send students home with nothing. The idea that they can have students work on content that is specific to them, and not only show parents but their teachers next year, their growth from the summer, that's a really cool thing.
Reach the reporter at corinne.lestch@edscoop.com and follow her on Twitter @clestch and @edscoop_news.