Privacy toolkit helps Houston ISD identify safe, secure apps
With data privacy a top priority for schools, edtech directors use new tools to help teachers make smart app choices; CoSN unveils new privacy seal.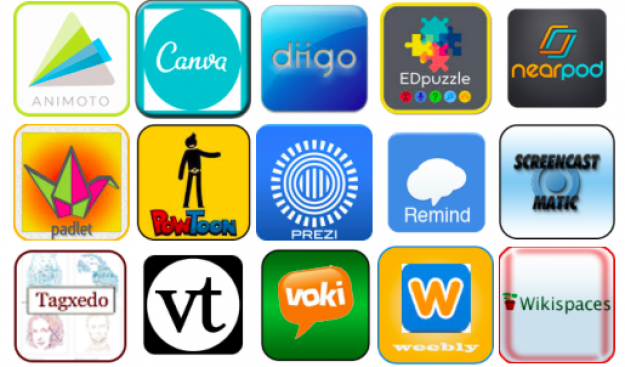 As concerns over student data privacy continue to rise as a top priority for school administrators, edtech leaders from Houston, Texas, and Fairfax County, Virginia, stressed that the job of evaluating educational software for teachers is becoming ever more important.
Speaking at a CoSN conference of edtech directors in Washington this week, Beatriz Arnillas, director for education technology at Houston Independent School District, pointed to a maturing privacy toolkit for educators, called Graphite, that's helping IT departments — and teachers — make smarter choices about the apps they use in the classroom.
The toolkit, developed with and for educators by Common Sense Media, is primarily aimed at people interested in running information security tests, but it's also written for people who want to learn more about what "information security" means.
Arnillas' team used the toolkit to create a broader safety, privacy and security rubric for Houston's school district. The rubric helps teachers better understand how apps collect sensitive personal student information and what to keep in mind when incorporating apps into their instruction portfolio.
Read more of EdScoop's coverage of the CoSN 2016 Conference.
HISD also created a directory of commonly-used education web apps that features ratings on privacy, safety, security and age appropriateness. Arnillas stressed, however, that it's not enough to simply rate apps.
"There needs to be operating instructions for apps — information teachers need to know before they use them," she said.
It's important for teachers to know what to turn on and turn off when using the apps, she explained. Many apps have social media log-in buttons. Teachers using Google Apps for Education, for instance, need to understand that Google+ and Google Hangouts can expose students to user groups beyond what the school deems appropriate, she said.
Jim Siegl, technical architect for Fairfax County Public Schools added that, for a variety of free apps, "privacy is becoming a premium feature. That's a red flag for us." He urged edtech leaders to take advantage of services like SSL Labs, which provides a free online testing service that analyzes the configuration of any SSL web server on the public internet.
The need for safeguarding data privacy was on the top of virtually every educators' priority lists, based on interviews EdScoop conducted during the 2016 CoSN Conference.
In an effort to help schools, CoSN (the Consortium for School Networking) introduced a new Trusted Learning Environment (TLE) Seal program for schools to demonstrate they schools' efforts to ensure the privacy of student data.
"Before today, school system leaders were responsible for safeguarding data privacy in a digital terrain with no practical guidance," said Keith Krueger, CEO of CoSN. "The TLE Seal is a framework for schools to earn and then demonstrate to the entire education community that they are taking measurable steps to assure digital privacy and security."
CoSN partnered with AASA (The School Superintendents Association), ASBO International (the Association of School Business Officials International), and ASCD (the Association for Supervision and Curriculum Development), and worked with a diverse group of 28 school system leaders to develop the framework of preferred privacy practices and ensure the TLE Seal would work in the field.
This story was updated April 6 to include information about CoSN's TLE Seal program.
Contact the reporter at wyatt.kash@fedscoop.com and follow him on Twitter @wyattkash.