2019 NextGen Leader: Toni Hoehn says student data privacy doesn't have to be scary
As one of CoSN's 2019 NextGen Leader's, Hoehn trains staff and teachers on the importance of protecting student data and not getting "app happy."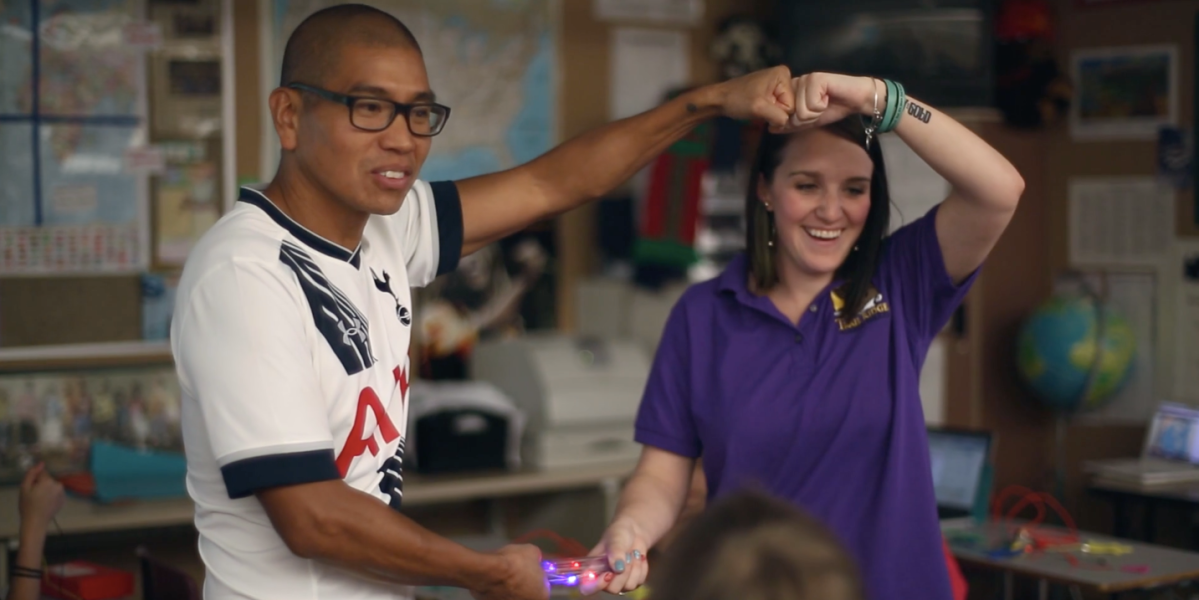 Toni Hoehn has taught a variety of subjects involving technology in recent years — including blogging, podcasting, robotics and videography — but it wasn't until she noticed some of the things her students were doing in the classroom with their smartphones that her interest in data privacy went from a hobby to a professional mission.
Hoehn, who was of five educators recognized Monday by EdScoop and the Consortium for School Networking as a 2019 NextGen Leader, said her interest in student privacy first started bubbling up a few years ago when she heard about the erosion of privacy online in the 2013 documentary "Terms and Conditions May Apply" and then again in a podcast produced by New York Public Radio called "Note to Self."
"I thought, 'You can focus on this stuff? How cool is that?'" Hoehn said.
As a STEM coordinator and computer science and English teacher at Skyline High School in the St. Vrain Valley School District near Boulder, Colorado, Hoehn said her interest in data privacy took off after realizing that many of her students didn't realize the roles they were each playing in the data ecosystem.
"It was seeing students use Snapchat in their classroom and realizing that, yes, you can send this picture and it doesn't really disappear. Just seeing that lack of awareness around that, I said you know what, I'm going to look into the policy and what is the best way to protect student data privacy," she said.
Hoehn began studying data privacy formally and now educates teachers and staff around the district on federal and state student privacy laws, like Colorado's 2016 Student Data Transparency and Security Act. Teachers want to do right by students, she said, but many are "app happy" and don't fully understand the technology they're using.
"It's teaching them it's not this big scary thing," she said. "It's better not to use the scare-tactic approach. I think people respond to that the wrong way."
Soon, Hoehn said she'll transition full-time to a position as a digital curriculum support specialist, acting as a liaison between districts with the goal of promoting student success — but student privacy will continue to be a factor. And the stakes are high, she said. In St. Vrain, students grade 6-12 each have an iPad and even for K-5 students there are iPads in classrooms.
"My model around [privacy] is how can we protect this data while still enabling students to learn and have opportunities," Hoehn said. "When it comes to students, they truly deserve to have their data protected so by the time they enter the adult world, they know how to protect their data and their data hasn't been compromised and it isn't affecting them before they even get started."
This profile is part of a series highlighting the five winners of the 2019 CoSN NextGen: Emerging EdTech Leader award, co-produced by EdScoop. All of the profiles of this year's NextGen: Emerging EdTech Leaders are available here.