2019 NextGen Leader: Lindsey Blass focuses in on tech-enabled personalized learning
The San Francisco-based personalized learning environments program manager says she wants to empower students to succeed in a changing workforce.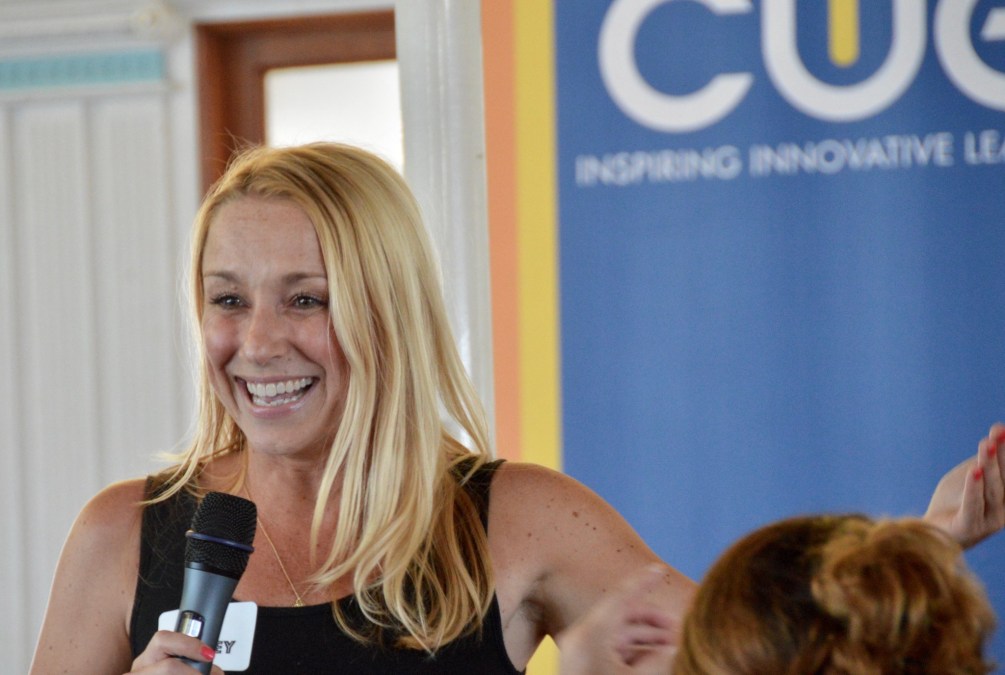 Lindsey Blass' passion to drive learning with technology has strengthened both personalized learning for students and professional development for educators in her district.
Blass, the personalized learning environments program manager for San Francisco Unified School District, was named a 2019 NextGeneration Leader by EdScoop and the Consortium for School Networking at CoSN's annual conference on Monday.
In her role, Blass told EdScoop she leads a pilot program aimed at implementing and evaluating new models for tech-enabled personalized learning. The program includes 12 SFUSD schools and was initially designed to support historically underserved students in the large urban district, she said.
"The pilot's objective was to examine how educators can leverage technology and the physical environment to create learning experiences that meet the needs of all students," Blass said. "We want to give all of our students the competencies … that will really empower them to get jobs in the city they are growing up in."
The skills that students are going to need in the future workforce are changing, Blass said, and both she and the district recognize the integral role that technology plays in driving that change and in preparing students to succeed in the emerging workforce.
However, "it's not just the deploying of devices," Blass said. "You can't just deploy the devices and hope everything is going to be useful."
To ensure technology is being implemented in classrooms effectively, Blass also works with multi-department team of educators to develop professional development resources.
SFUSD brings in about 700 new teachers every year, Blass said, but only about one-third of those new hires are actually able to attend a face-to-face orientation, often due to scheduling conflicts or travel difficulties.
To remedy this issue and improve resource access, Blass worked with the Office of Professional Growth and Development to develop a system to the number of blended learning and online education resources for teachers.
"Now we have a whole blended- and online-learning team that is focused in on how do we continue to expand our professional learning systems to make sure they are personalized," she said.
Blass said these added resourced have helped the district enact its vision around personalized learning, going deeper than just the technology itself.
In her commitment to align student learning and teacher training with educational instruction, Blass also coordinates a professional learning community to discuss what practices are deeply effective and if they should be scaled to reach more students.
"In a large district, it's really easy to live in 'pilot land' and not go beyond that," Blass said.
In addition to her other work, Blass is also publishing a book on game-based learning, a subject she said has long been a passion of hers. She also said it can be a hugely effective way to engage students in learning.
"At the end of the day," Blass said, "it's about how are we designing these experiences that really make school this powerful and inspirational place for all of our kids."
This profile is part of a series highlighting the five winners of the 2019 CoSN NextGen: Emerging EdTech Leader award, co-produced by EdScoop. All of the profiles of this year's NextGen: Emerging EdTech Leaders are available here.