Voting opens for 2020 Emerging EdTech Leaders program
Voters will choose the next class of NextGen: Emerging EdTech Leaders from a group of 12 nominees. Voting is open until Feb. 19.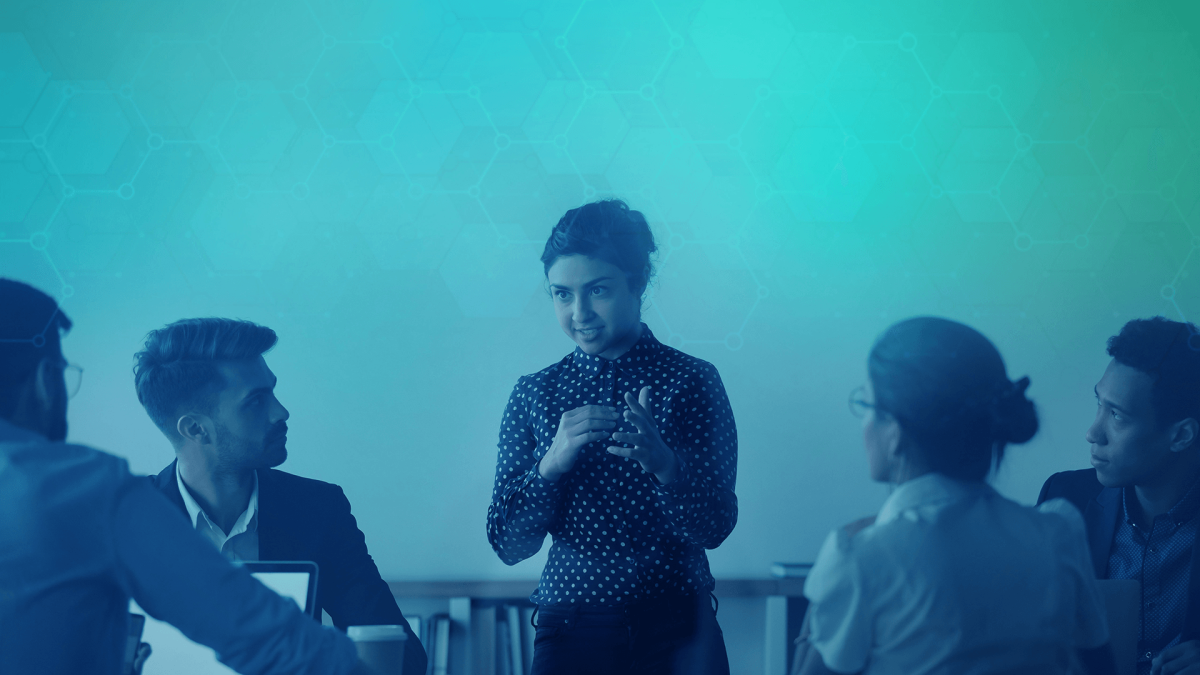 Voting opened Monday for the 2020 class of NextGen: Emerging EdTech Leaders — a joint program between EdScoop and the Consortium for School Networking, designed to recognize exemplary individuals with promising futures in educational technology.
The education community will have until Feb. 17 to choose the fifth annual cohort of up-and-coming K-12 technology leaders. Voters will select between 12 semifinalists identified by EdScoop and CoSN from nominations submitted between Dec. 16, 2019, and Jan. 20, 2020.
The semifinalists:
Damien Akelman, Instructional Coach, Moorseville Graded School District (North Carolina)

Taylor Armstrong, IT Systems Specialist, Vestavia Hills City Schools (Alabama)

Amanda Clayton, Senior Administrator – Personalized & Blended Learning, Wake County Public School System (North Carolina)

Cynthia Farrell, Director of Technology, Ulster BOCES (New York)

Laurie Guyon, Assistant Coordinator for Model Schools, WSWHE BOCES (New York)

Sara Hunter, Curriculum Coordinator: STSEM and High Ability, Avon Community School Corporation (Indiana)

Eden Konja, Information and Academic Technology Director, Notre Dame Preparatory School & Marist Academy (Michigan)

Dewayne McClary, Director – Educational Technology & Library Programs, District of Columbia Public Schools (Washington, D.C.)

Nathan Miller, Information Technology Coordinator, Kohler School District (Wisconsin)

Marcus Painter, Coordinator of Digital Learning, Twin Lakes High School (Indiana)

Elizabeth Rios, Business Systems and Development Coordinator, Socorro ISD (Texas)

Monica Rodriguez, School Counselor, Southlands Christian Schools (California)
The nominees up for voting represent diverse backgrounds and experiences, with some coming from large districts like Washington, D.C. Public Schools, and others hailing from smaller districts and schools in rural areas. All nominees come from CoSN member schools.
When voting closes on Feb. 17 at 11:59 p.m, five finalists will be selected as the 2020 NextGen: Emerging EdTech Leaders, who will be recognized as steering America's schools toward a future in which effective, innovative and technology-driven education is the norm.
The winners will be announced March 16, 2020, at CoSN's annual conference in Washington, D.C. Each winner will also be featured in an article on EdScoop.com.
To qualify for the program, candidates had to have been employed by a K-12 school, district or education service agency, worked five or fewer years as an educational technology professional and demonstrated leadership in the schools and districts they serve.
Individuals who are from or who serve underrepresented populations in technology — such as women, people of color, and those who work for rural, inner-city or low-income districts — were given additional consideration.
Last year, EdScoop and CoSN highlighted five rising stars, including an instructional technology specialist from North Carolina, a technology integration specialist from Virginia, a personalized learning expert from California, a digital learning coordinator from Texas and a digital curriculum specialist from Colorado.
Cast your vote today for the 2020 NextGen: Emerging EdTech Leaders.