One digital learning coordinator reflects on how the role has emerged, evolved
It wasn't long ago that digital learning coordinators didn't exist. Now, they're increasingly relevant, said Twin Lakes School Corporation's Marcus Painter.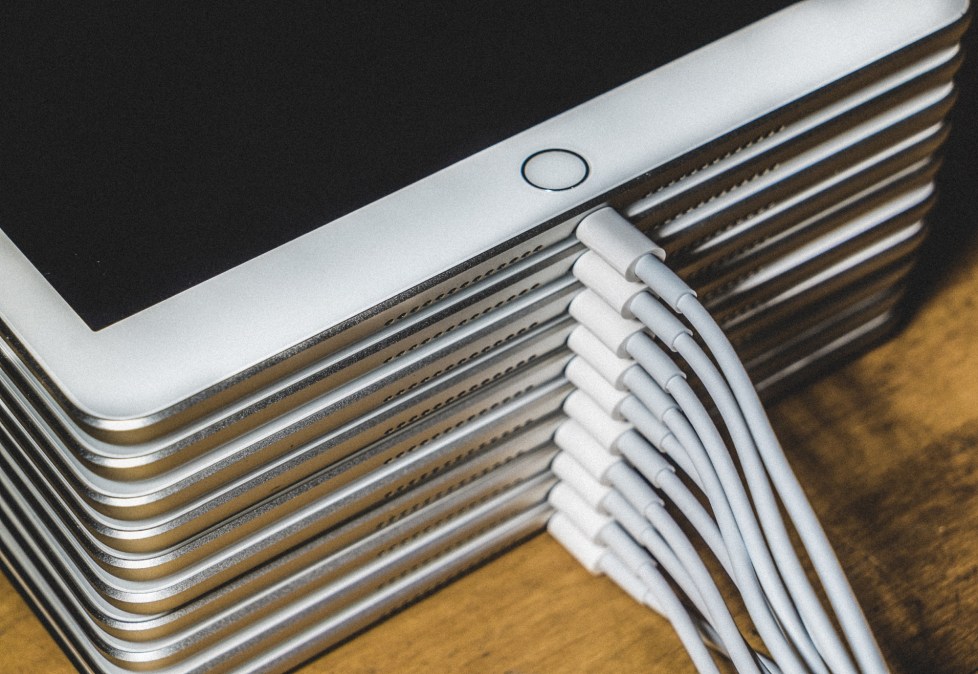 Before Marcus Painter became a digital learning coordinator, responsible for helping teachers understand how technology works to improve their lessons, he found himself filling that role in his spare time, then an English teacher himself.
Now with nearly two decades of experience as an educator, Painter, who works at Twin Lakes School Corporation in Monticello, Indiana, assists other teachers with technology full-time. When he was first pulled into other teachers' classrooms to assist with various new educational technologies, the job of "digital learning coordinator" didn't even exist, said Painter, who was recently recognized as one of EdScoop's "NextGen: Emerging EdTech Leaders."
"I was going to teachers' rooms and helping them with technology during my prep, I was having optional, voluntary professional development before and after school, facilitating what my job currently is but doing that voluntarily before," he said. "I view myself as the nerd between IT and teachers."

The job of a digital learning coordinator, or technology coach, as it's also sometimes called, has become an increasingly valuable resource for educators as they often struggle to keep up with matching their curriculums to state standards, let alone keeping abreast of the latest hardware, software and computing practices.
"Our ability to keep up with technology in our elementary buildings, that's a huge challenge," Painter said. "It's difficult for them to integrate technology because what that really means for a kindergarten, first, second grade teacher is that they have to teach the tech as well."
At Twin Lakes, students are instructed in how to use technology for 45 minutes once a week, he said, adding that while that's helpful for students, it's not sufficient for teachers' needs.
"That doesn't necessarily mean it's any easier for that first grade teacher to parlay that into something using a Chromebook in their classroom," he said.
The challenge of managing technology in a K-12 school is further compounded by workforce shortages, he said, especially in his small, rural city, which must compete with nearby Purdue University for teachers.
"In an ideal situation, we'd be able to hire full-time technology teachers in our elementaries but because the teacher pool is small and the teacher pool with a tech background is even smaller, and then we're 30 minutes from the largest town and university, it sort of makes for this perfect storm of us," he said.
Painter said that everyone does the best they can, though, and although he's no longer a classroom teacher, he still considers himself an educator foremost.
"My teaching just looks different now than it used to," he said. "I'm not teaching Les Misérables to AP seniors anymore. Now I'm teaching teachers or team teaching with teachers in their classrooms so that we can come up with ways to do really cool things in the classroom."
His goal, he said, is to ensure teachers understand technology so they can use it to implement their great ideas, while also passing onto students some of the knowledge of the technology itself.
"[The students] know everything about Instagram and Snapchat and TikTok. That's a different kind of technology. What we're talking about in education, at least here, is influencing their ability to use a Chromebook or a laptop or an iPad, to be efficient, to create things, to create professional documents, to come up with great ideas and then make those happen," Painter said. "And ultimately for me the word is "create." When we are able to give kids the freedom to make something and if we can do that with technology in some way, then that's when I feel like we're doing it right."
Painter also co-hosts The Canvascasters podcast, a podcast for educators, which takes its name from the Canvas learning management platform.