How one educator uses 'digital playgrounds' to boost engagement
Laurie Guyon, assistant coordinator for Model Schools, WSWHE BOCES in New York, said using technology in the classroom can help transform education and facilitate better student engagement.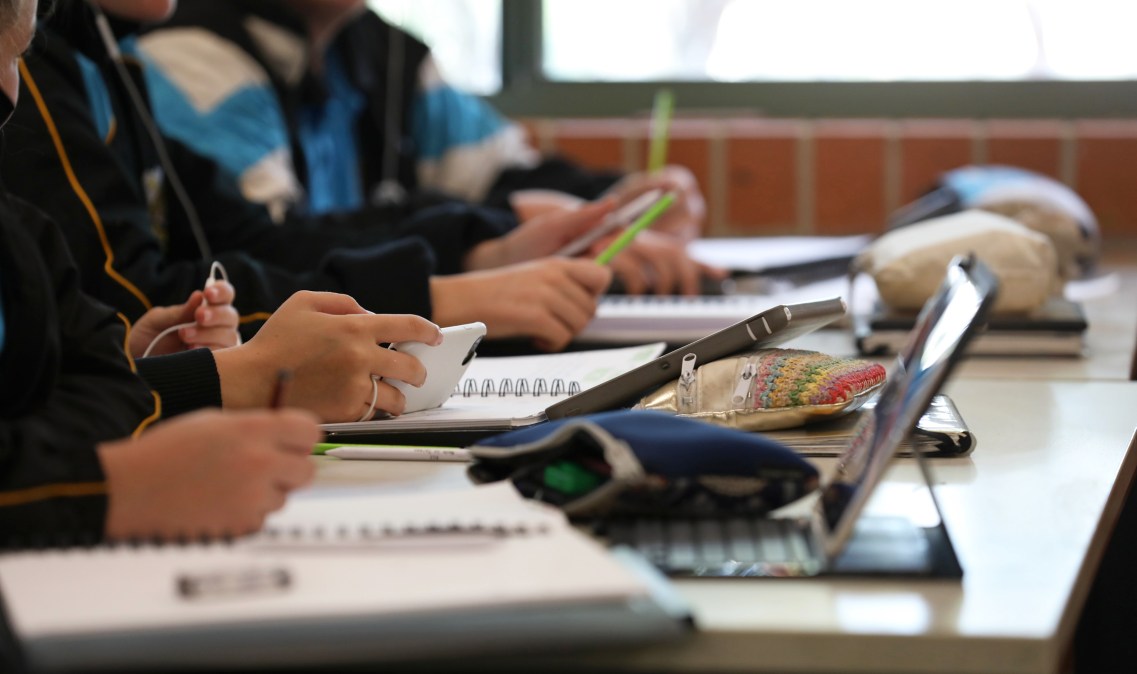 For Laurie Guyon, technology has become a critical resource to help teachers engage students in learning and create classroom experiences that they remember for a lifetime.
As the assistant coordinator for model schools at the Washington-Saratoga-Warren-Hamilton-Essex Board of Cooperative Educational Services in New York, Guyon facilitates professional learning of classroom technology for teachers in 31 district across the state, which ultimately impacts nearly 40,000 students. It's for this work that Guyon was honored as one of EdScoop's 2020 NextGen: Emerging EdTech Leaders.
Previously, Guyon worked as a sixth grade teacher, engaging her students with creative lessons. But now she works directly with teachers — leading workshops, coaching sessions and one-on-one modeling lessons — to help other educators create impactful education experiences for students through the use of technology.
"The goal is to increase that engagement, get kids creating experiences that are going to last a lifetime," Guyon told EdScoop.
By using technology to design creative lessons, like video projects or interactive presentations, and breaking out of the traditional education model where students are simply expected to complete the assignments given to them, Guyon said teachers can make a lasting impact on their students' educations.
"The students are going to have a better understanding of the material. They're going to be more engaged in the process. They're really going to walk away remembering that activity," she said.
But, according to Guyon, teachers need to know how to use technology effectively in order to pull off that sort of education transformation.
"The ultimate goal is to have some sort of resource back to really help teachers so they don't feel overwhelmed," she said.
To achieve this, Guyon has developed what she calls "digital playgrounds" for teachers.
"When you go to a workshop and you sit for two hours, you get all these great ideas, but then you have no time to put it together or figure out how to use it in the classroom," she said.
Instead, Guyon said she introduces a topic, like how to create formative assessments, at the beginning of a session and lets teachers play around with the technology and tools for the remainder of the session to get a better understanding of how to use them and implement them into the classroom effectively.
Ultimately, Guyon said she wants to help teachers think of creative ways to implement technology and help students get the most out of their educations.