2019 NextGen Leader: Chanel Alford-Campbell wants to make professional development exciting
By offering instructional modules, the Virginia educator says teachers in her district are adopting new technologies at an inspiring pace.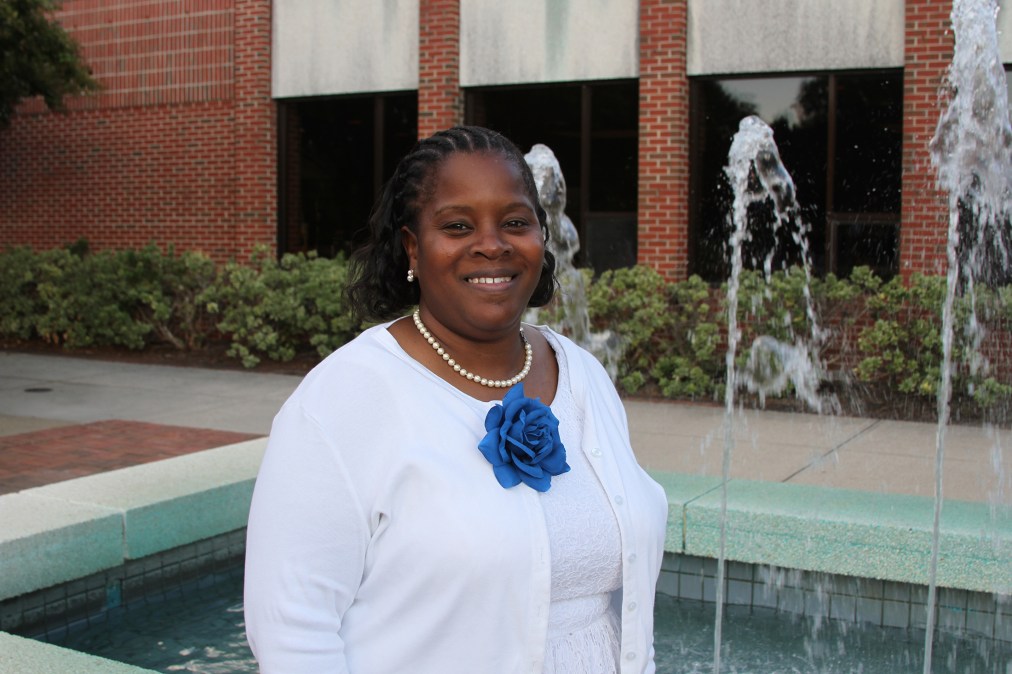 Although Chanel Alford-Campbell has only been leading technology integration initiatives within Alexandria City Public Schools for six months, her impact has been transformative — for students and teachers.
As the technology integration specialist at Francis C. Hammond Middle School in Alexandria, Virginia, Alford-Campbell was named a NextGeneration Leader by EdScoop and the Consortium for School Networking at CoSN's annual conference on Monday.
Alford-Campbell was hired to develop a new technology-based professional development strategy for her school and the district, which serves more than 15,000 students across 18 schools. Her plan — to make professional development exciting — has grown tremendously through her first six months with the district, she told EdScoop.
"We believe that learning should take place anywhere," she said. "Teachers were on Thanksgiving break and working on it, holiday break and working on it."
To carry out her strategy, Alford-Campbell created a database of modules that teach educators how to use different tools — Google Apps for Education, Canvas, WeVideo and others. To complete a module, educators study a video or view a document on the tool, and take a quiz on the basics of using it in a classroom. After passing the quiz, teachers must provide evidence they've mastered the tool by using it during class, and reflect on how it went to Alford-Campbell.
The participating teachers compete with each other by putting up stickers on a board outside of their classrooms every time they complete a module. Stickers can also be earned by meeting with Alford-Campbell after school hours to engage in hands-on professional development.
She says the results are showing. Latin classes are now using the Canvas learning management system, science classes are using Dochub to annotate documents, and language arts classes are using Sphero Robots to assess character development. Some modules are being implemented district-wide, she said.
"We are either teachers or teacher supporters," Alford-Campbell said, attributing the adage to a former boss. "Everybody that isn't in the classroom needs to be committed to supporting those who are."
Engaging teachers with technology isn't where Alford-Campbell draws the line. On Wednesday nights, she leads a group of "female coding technicians" — young girls interested in getting into coding and computer science. After teaching herself Python and Java, Alford-Campbell started the group to give opportunities to girls who hadn't been made aware of the field. The group has grown to include 12 girls, and Alford-Campbell said she's hopeful about what it means for the future of computer science education.
"Students should have a say in their learning," she said.
This profile is part of a series highlighting the five winners of the 2019 CoSN NextGen: Emerging EdTech Leader award, co-produced by EdScoop. All of the profiles of this year's NextGen: Emerging EdTech Leaders are available here.