Senate confirms John King as education secretary
The Senate voted 49-40 in favor of confirming King, a former New York education commissioner.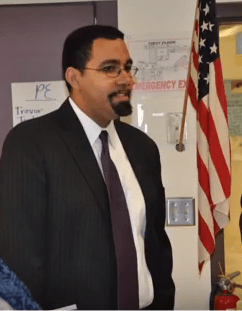 The Senate voted 49-40 to confirm John King as education secretary Monday night, a swift approval for a frequently gridlocked Congress.
President Barack Obama nominated King Feb. 11, about two months after predecessor Arne Duncan stepped down. King most recently served as deputy secretary in the federal agency.
"I applaud the Senate for confirming John King as Secretary of Education," Obama said in a statement after the confirmation. "His experience, counsel, and leadership couldn't be more valuable to me and to our country as we work to open the doors of opportunity to all of America's children."
Sen. Patty Murray, D-Washington, said prior to the vote that the Department of Education needs strong leadership – and King is the right man for the job.
"Dr. John King has a long standing commitment to fighting for kids," she said on the Senate floor. "Through his personal background, he knows the first-hand power that education can have in a student's life."
But King's experience as New York education commissioner, from 2011 to 2014, came under fire from some lawmakers. Sen. Mike Lee pointed out that many parents, teachers and advocates were opposed to a series of new policies that he championed in New York, such as a new teacher-rating system that factored student scores for the first time, and the rollout of the controversial Common Core standards.
Before his state post, he was managing director of a charter school network.
"The problem is not that Dr. King lacks of experience… but do we really think that someone who spent more time in a government agency than in a classroom is best suited to oversee federal education policy?" said Lee, R-Utah.
King, who was approved last week by the Senate Health, Education, Labor and Pensions Committee by a 16-6 vote. will oversee the department as the new Every Student Succeeds Act begins to get implemented.
Reach the reporter at yizhu.wang@edscoop.com and follow her on Twitter @yizhuevy and @edscoop_news.