State-level policy for computer science education continues to grow
A new report from Code.org shows that many states are putting policy support behind computer science education like never before.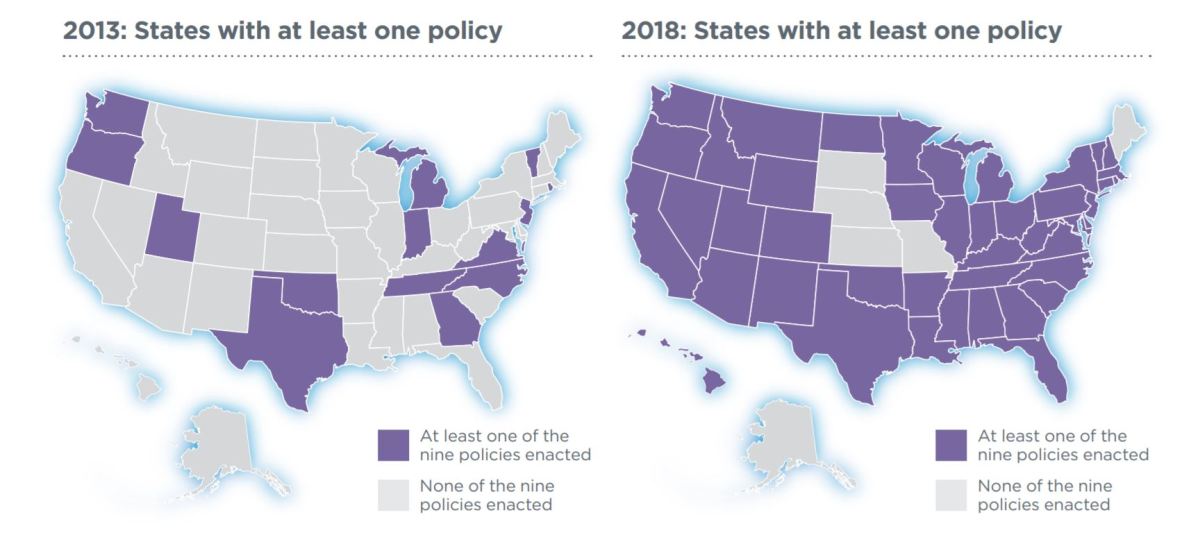 With strong policy support, adoption of computer science curriculums for K-12 students continues its steady rise, though availability in some states remains scarce, according to a report published this week by Seattle-based nonprofit Code.org.
The group's 2018 report provides an overview of state edtech policy and how those policies are being implemented to achieve its ultimate goal of introducing technology skills to students early on, preparing them for an increasingly technology-based workforce.
The report shows that 44 states have enacted at least one policy that brings computer science education to students. As a point of reference, the group points to its founding date of 2013, when just 14 states and Washington D.C. had one or more computer science education policies in place.
In a blog post published Thursday, Code.org explains the value it sees in legal requirements and standards by stating that "computer science is one of the few policy issues that can address both foundational education needs and workforce development demands for a state's future workforce."
Code.org names nine varieties of policy that states can create to promote computer science education, and these fall into four categories: policies that create plans and set standards; policies that allocate funding or increase capacity by training teachers; policies that create dedicated computer science positions inside state government agencies; and policies that integrate computer science more tightly into school and university curriculums.
Despite the progress found in the group's research, across a group of 24 states picked out by the nonprofit, only 35 percent of high schools in those states were found to offer computer science courses.
"Today's progress is worth celebrating but this work is far from over," said Brad Smith, president of Microsoft, one of a group of large technology companies that has partnered with and supports the nonprofit. "We hope that every state passes laws, by the end of the year, to ensure that all students, no matter his or her background, can learn to code."
Among the schools that do offer computer science classes, Code.org reports that students from certain groups — blacks, Hispanics, those receiving free or reduced-cost lunches, and those in rural areas — were found to be less likely to participate. A primary goal guiding Code.org's work (and the work of many others working in edtech) is to increase participation among female and underrepresented minority students.
The report concludes that "we cannot let generations of students — particularly those from underrepresented backgrounds — leave the K-12 system without some exposure to computer science."
The full report can be found here .