There's a shortage of K-12 computer science education in the U.S., Microsoft survey finds
Industry demand for tech workers is climbing, but new data shows computer science is conspicuously absent from K-12 curricula across the country.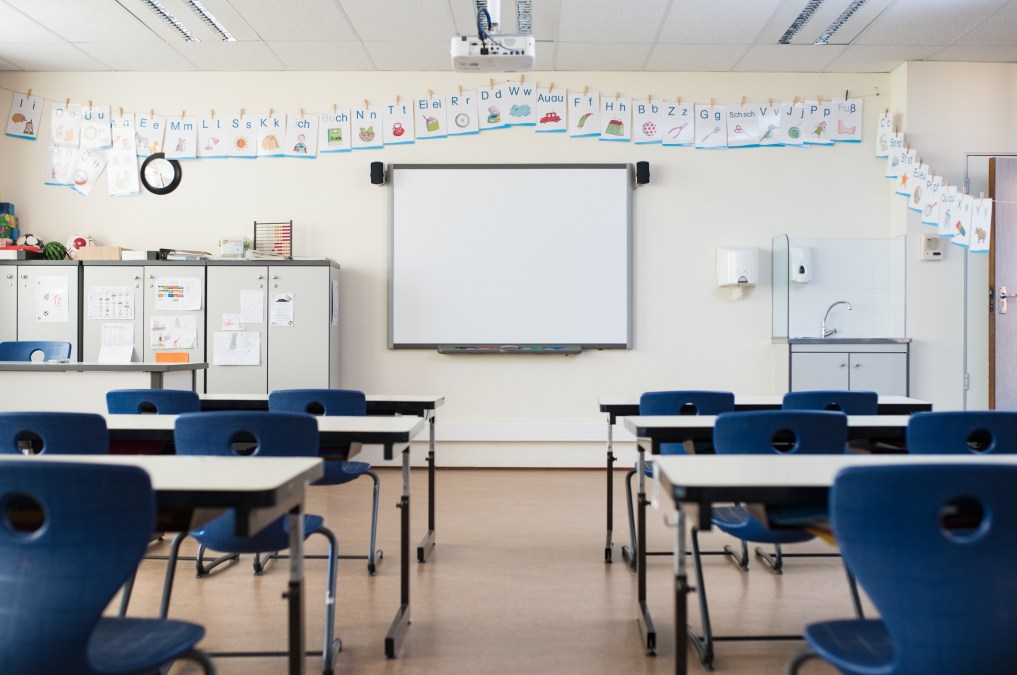 The number of open computer science jobs is continuing to grow and drawing the attention of educators and industry to the urgent need for comprehensive K-12 computer science education.
"Computer science skills are clearly in high demand, but low supply," said Mark Sparvell, senior manager of educational marketing at Microsoft.
To kick off Computer Science Education Week on Monday, tech giant Microsoft with data analytics firm YouGov released survey data on computer science education in K-12 classrooms. According to Microsoft, its research provides insights into the core of the workforce gap — K-12 computer science education.
As the computer science industry continues to grow at breakneck speeds, educators are feeling pressured to expand computer science education and ultimately generate more professionals to enter the market. According to the Bureau of Labor Statistics, there will be 1.4 million available computer science jobs by 2020 and less than a third of those open jobs will have qualified graduates to fill them. There is an increasing demand, not just for high-tech jobs, but for all jobs that require some level of computer science competency, Sparvell said.
Sparvell said that an early introduction to computer science can help address that workforce shortage.
Teachers agree. In the survey of 500 K-12 teachers across the country, Microsoft found that 88 percent of teachers believe computer science is critical to the future workplace success of students.
Beyond simply coding, computer science can teach students other important skills. "[Students] start to develop an understanding about the kinds of skills and knowledge and ways of thinking that ultimately will better position them to choose a computer science pathway," Sparvell said. According to the survey, teachers said that problem solving and reasoning are critical skills computer science can help develop. Additionally, 83 percent of teachers surveyed believe coding builds students' creativity.
Despite the increasing need for tech workers and the benefits of computer science offer students, Microsoft found that schools are failing to support and implement computer science education.
According to survey data, 2 out of every 10 teachers said their students don't learn about computer science at all. Microsoft found the primary reasons teachers fail to include computer science education in their classrooms are due to a lack of supporting curriculum and funding.
Although teachers readily recognize the importance of computer science skills in their students, 30 percent said they feel under qualified to prepare students for a "digital future," while 20 percent said they feel overwhelmed.
With insufficient computer science instructors and program funding, the U.S. education system is failing to provide widespread access to this critical subject, the survey found. According to Microsoft, teachers believe that increased government and industry involvement can help overcome some of these obstacles. Nearly 80 percent of teachers believe that big tech companies like Microsoft, Apple and Google should bring computer science to schools, and 75 percent of teachers are concerned the government isn't doing enough to build up computer science education.
Several tech giants have answered this call, rolling out computer science programs for K-12 like Verizon's Innovative Learning and Amazon's AWS Educate, and committing millions of dollars to bring computer science to more students. The government has also taken steps to support computer science education. In September, President Donald Trump pledged up to $200 million a year to expand access to "high-quality" STEM education, with a focus on computer science.
Industry and educational leaders have begun to respond to the call for increased computer science education, arming students with 21st-century skills, Sparvell said, and can prepare them for all areas of life and education. Computer science, Sparvell said, "connects to students' desire to create and be creative, and to socially solve problems that are important to them," and is critical to student success in an increasingly digital world.