Three key questions for understanding your edtech ecosystem
Commentary: edWeb.net's Stacey Pusey explains how a little probing could uncover a fragmented and potentially privacy-violating K-12 edtech environment.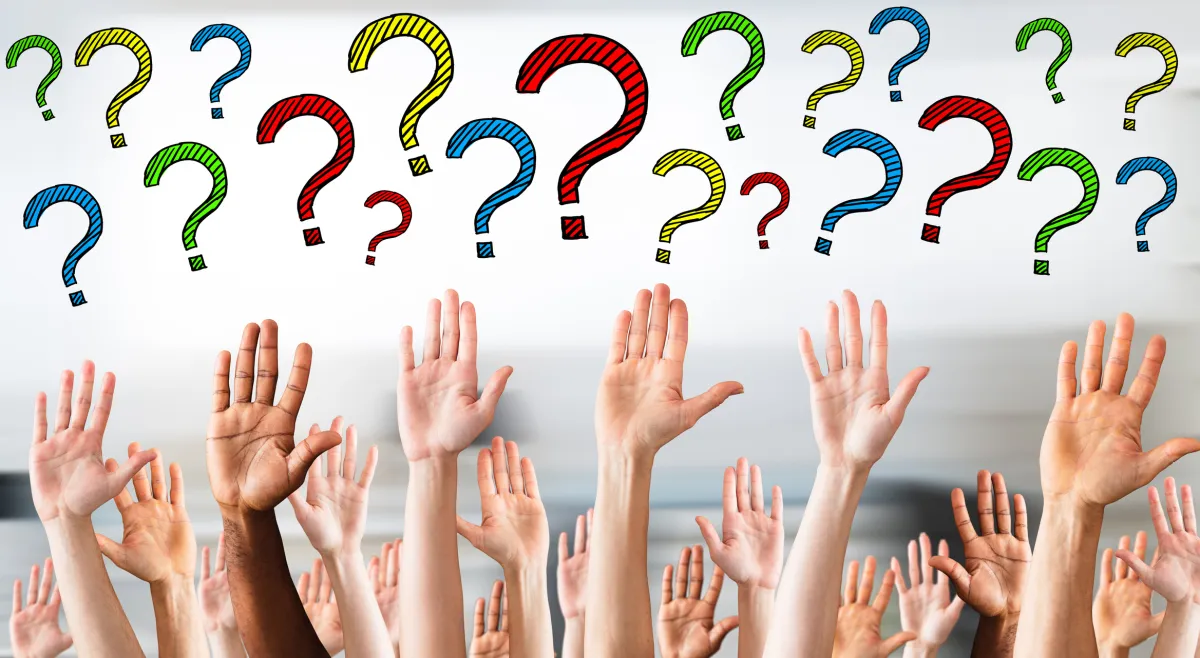 Mention edtech, and one of the first thoughts that comes to mind is collecting data to evaluate student progress. And according to experts who participated in a recent webinar, getting that data to educators so they can develop a more effective and personalized learning plan for each student is a crucial goal.
During a webinar hosted last month by edWeb.net, called "Get Smart with EdTech: Track Usage on Every Device," presenters Jeremy Bunkley, director of information technology services for the School District of Clay County, Florida, and Leo Brehm, product manager for CatchOn, an edtech software company, explained that understanding which technologies are being used in the classroom is one of the most important pieces of the edtech data equation.
By asking three key questions, they said, leaders can get a better sense of their K-12 edtech ecosystem:
1. Do you know all of the applications that are being used in your district?
Starting from the early days of online education tools, teachers have been downloading their favorite tools and sharing them with students. If asked what resources they are using, however, many will leave a few off of the list for fear that they will be told to stop using them. Thus, while a school may think it has 20 official edtech tools in the classroom, the unofficial list could be over 200.
This can cause several issues, from inequity in how students are taught to network issues as teachers access their personal playlists. In addition, professional development leaders can't possibly provide appropriate professional learning on using tools in the classroom when no two teachers use the same ones. Schools and districts need to have a system that collects data on all programs being used so that leadership can get a clearer picture of what's happening in the classroom.
2. Do you know how these applications are being used?
Tracking usage data can further help leaders refine professional development and understand where there may be a disconnect between teachers and school leaders. For example, if the school has adopted a specific reading program for K-3, and the teachers are using supplemental materials more than the program, the teachers might need further training on the adopted program. Data can also show where programs may be contributing to student success and where the resources show minimal impact.
3. Do you know if any of these applications violate student data privacy?
Sometimes, even approved edtech tools may have an add-on that doesn't follow your school's privacy standards. More important, when educators can download and add digital resources on their own, they may be giving companies unintended access to private student information.
Finally, school leaders should help teachers understand why they can't just download the latest fad, especially in light of current school budgets.
"I'm not interested in checking a box. If checking a box is the only reason that you're buying a program, you are wasting money, in my opinion," Bunkley said. "We don't have enough money in education as it is. I don't need us frivolously spending it on flavor-of-the-month technology and programs."
About the Presenters
Jeremy Bunkley is the director of information technology services at the School District of Clay County in Northeast Florida. The district serves approximately 35,000 students and is comprised of 48 schools, including an adult education program and alternative schools. Since Jeremy's arrival a few years ago, he has rapidly transformed Clay's technology staff into a 21st century IT department that works closely with its digital instruction team to produce positive outcomes in the district's classrooms. He's formed a tight-knit team that shares a unified vision for Clay's students. Leo Brehm is an accomplished senior executive, consultant, board member, and thought leader with more than 22 years of success in the education and e-learning industries. Today, Leo serves as the product manager for CatchOn, Inc. He has been actively involved in the design and development of the CatchOn API, which empowers school districts to use data in aggregate with student performance, leveraging dashboarding business intelligence tools. He has worked for the Public Schools of Northborough and Southborough, Massachusetts as director of technology and digital learning; Newton, MA Public Schools as Director of IT and Library Media; Sharon, Massachusetts Public Schools as director of technology; and as a consultant at Creativemindz Consulting Group LLC. He has a proven history of dedication to the advancement of learning through a schooling model that is both student-centered and personalized.
About the Host
Monica Cougan joined Education Networks of America in 2012 and oversees ENA's partner program and product marketing initiatives in her role as product marketing manager. Monica has more than 30 years of experience in education technology integration that she leverages to help assess, identify, and support the needs of today's education and library communities. She has extensive experience in building collaborative network opportunities which include assisting in project development, professional development, implementation and training, and the evaluation of program implementation. An educator at heart, Monica is a former middle school mathematics teacher and technology coordinator who has had teaching experience in grade levels ranging from preschool through college.
Join the Community
Leadership and Innovation is a free professional learning community that serves as an online forum for collaboration on leadership and innovation in schools to meet the needs of the next generation.
This broadcast was hosted by edWeb.net and sponsored by Education Networks of America and CatchOn . A recording of the webinar can be found here .