Enabling student success with tech at universities requires care
Higher education technology experts said universities adopted broader technology toolkits in recent months, but supporting students requires precision.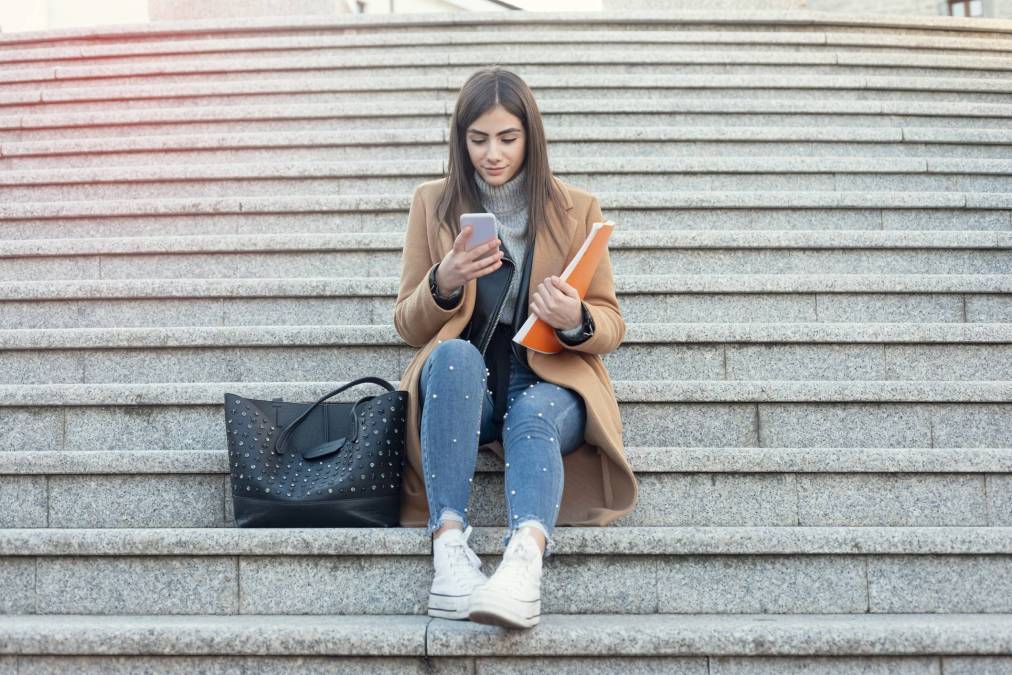 Universities have long sought new ways to boost graduation rates and ensure services are accessible, but the COVID-19 pandemic pushed administrators and faculty to use technology to support the success of their students in a more careful and comprehensive manner.
Ryan Lufkin, an executive with the Canvas learning management system, told EdScoop that during the health crisis, educators started using his company's product in "deeper, much more consistent" ways, a fortuitous turn given students' self-reported desire for their professors to use classroom technology more consistently, according to Canvas' user research.
"I think student success starts with being able to navigate the technology easily to access the teaching and learning," he said. "We often say we want our technology to disappear in the background and let the learning take center stage. The same way we design software to make it easier for users to navigate, teachers kind of need to be the user experience designers of their own courses."
The coronavirus outbreak in March 2020 forced educators to dump their courses online in a rushed transition to remote learning. But that slipshod moment gave way to way to a more thoughtful approach that's included more paths for students to interact with their professors, advisers and other support personnel, Lufkin said. It's working so well, he said, that many of higher education's pandemic-era changes — like a move away from large, in-person classes — will have staying power after COVID-19 has dissipated.
"There's always a place for in-person learning," he said. "There are paths that technology can't support quite yet very well, but we do see the landscape shifting."
'Supporting the whole student'
Student-success technologies — like data analytics that monitor students for signs they might withdraw — have been in widespread use at higher education institutions for at least a decade, said D. Christopher Brooks, Educause's director of research, but they're now being used more broadly across colleges and in more sophisticated ways.
Degree-auditing programs and early-alert systems, both early uses applications of university data, have given way to tools that reach into more aspects of students' lives, including health care, housing and food, along with more self-service tools that give students footholds into new social circles, he said.
Educause, which promotes the use of technology within higher education, has also sought to understand how student-success technologies are affecting universities. Brooks said the most recent research has been promising, with students and faculty reporting that student-success technologies are viewed as useful, supportive of students and — perhaps most importantly — effective. A 2020 Educause study found that more than half of students took action when contacted by their university via technology to complete a particular task — such as talking to an instructor or adviser about improving academic performance or time-management skills.
"It's really sort of promising, I think," Brooks said. "Students end up feeling supported by their institutions. They see this array of tools available to them and the information that is available, it makes it easier for them to conduct their business, makes it easier for them to find things and it just creates a panorama of support, so everywhere they turn, these things are available to them."
The proliferation of these tools has been driven in part by a perception by the industry that universities would buy them if marketed properly, but Brooks said students have also driven up the demand curve, precipitating a market that doesn't treat students as "individual academic units," but rather people with issues that inevitably intrude on their academic careers.
"This is where I think the pandemic became sort of a catalyst for institutions to realize exactly how important supporting the whole student really became," Brooks said. "Because suddenly students that would normally be on campus are remaining in their homes all over the country, all over the world, and are needing access to information, needing to conduct business and are needing to find other forms of support. What the pandemic did was make that so prominent that institutions really are feeling compelled to move into that space and continue to support that."
'One app to rule them all'
Challenges abound for institutions seeking to adopt new student-success technologies, though, with the top considerations including algorithmic bias, a need for APIs that bridge the growing suite of single-purpose tools found at institutions and a demand for staff who can ensure students receive personalized support.
Educause's research also highlighted a pervasive need for institutions to properly market their services. One survey question about how commonly various tools and programs were used uncovered split responses from within single universities: Sometimes, half of students reported that a given service existed, while the other half said it did not, indicating the university hadn't done enough to promote them, researchers said.
But for the problem of "siloed" university data and systems — a phenomenon that has many students managing a "browser full of bookmarks or a phone full of apps," Brooks said — higher education may have a solution at hand. An Educause poll of higher education IT professionals in April found that 44% of respondents expected increased investment in customer relationship management platforms, enterprise software that could replace students' many apps with a single app.
"I've said before 'one app to rule them all,' and maybe the CRM is that Tolkienesque tool that can consolidate a lot of that," Brooks said.
It's not just CRMs that are growing in higher education, either — 72% of respondents in the Educause poll said they saw spending on student-success technologies increase during 2020, with academic early-alert systems, chatbots and apps that focus on student health and wellness as popular choices for new investment.
'A culture of care'
Buying new software is easy, but using it to achieve a desired result can be difficult. Michael Evan Nava, the executive director of student success initiatives at the University of Texas at Austin, told EdScoop that his office is calculating in its work with students because careless use of technology can have contra effects.
If a university knows one of its students is struggling financially, for instance, it could be alienating if that student receives an automated message asking why he hasn't registered for the coming semester.
"That's almost kind of insulting to them," Evan Nava said.
The challenge for institutions lies in collecting information distributed across its various colleges and administrative offices and then assigning enough staff to handle the information so each student receives a personalized experience. UT Austin uses a degree-auditing platform, text-messaging outreach tools (which Evan Nava said the university uses selectively so as not to overload students) and data dashboards that provide a holistic view of students. Together, he said, these tools have facilitated his office's goal of assisting students in navigating the many barriers they encounter as they pursue a degree.
"It's easier to work from a position of knowing and being able to make data-driven decisions than to just wait and see who's going to take that next step," Evan Nava said.
With more than 51,000 students, UT Austin faces a particular challenge in supporting its students. While digital technology is renowned for its capacity to scale to wide audiences, the demand for a personalized touch has pressed Evan Nava's office to be diligent and mindful of its work with each new cohort of students that enroll.
"The word that comes to mind is a culture of care," Evan Nava said. "As a large institution, the last thing we'd want to do is have a student lose their sense of belonging, and how we engage them really taps into that sense of belonging."