U. Arizona claims contact-tracing app reduced COVID-19 by 12%
The estimate, which assumes a best-case scenario of user compliance with self-quarantine instructions, supports claims that apps are a useful tool in fighting the pandemic.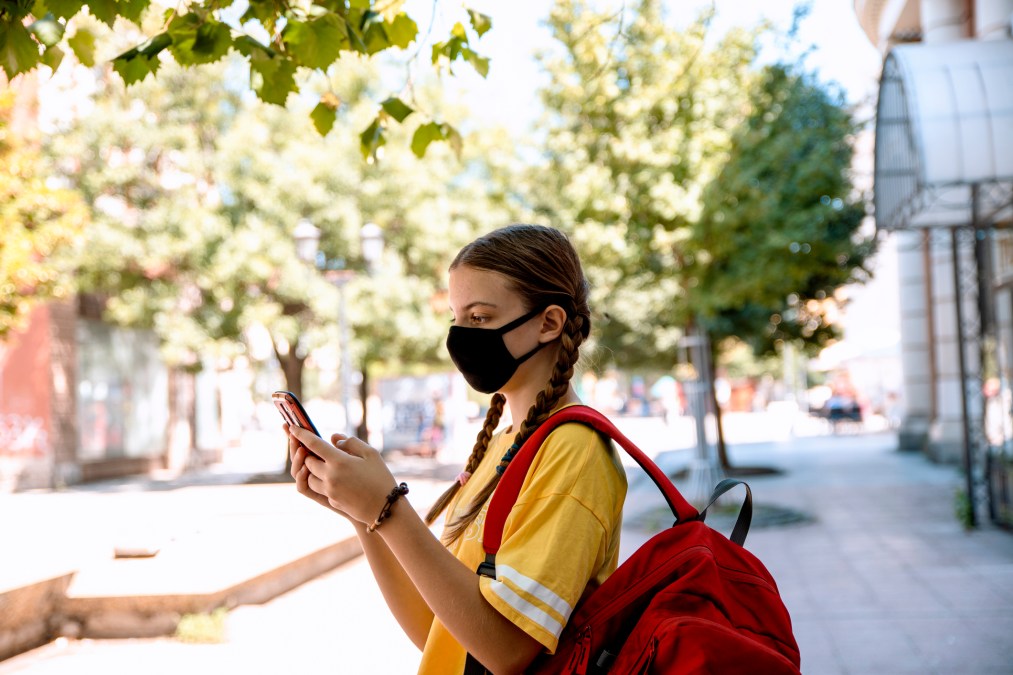 Since launching its COVID-19 exposure notification app in August, the University of Arizona claimed on Thursday that its high usage rates have reduced "the average number of people infected on campus" by as much as 12%.
That 12% reduction would translate to an exponential decline in transmission, Joanna Masel, a University of Arizona professor of biology and evolutionary biology, said in the announcement.
The estimate is derived from survey responses about the app collected during manual contact tracing (nearly half of those interviewed said they had downloaded the app) and how many users received an exposure notification.
The 12% figure assumes that "everyone had their phones with them when they were exposed, that the notifications were received in time and that people actually quarantined after receiving an exposure notification," according to the university. But even given those qualifications, researchers said the results speak well to the efficacy of contact-tracing apps.
"A 12% reduction in that transmission doesn't just mean that you have a reduction in that next wave of cases but every subsequent wave of cases," Kacey Ernst, a University of Arizona public health professor who helped develop the app, explained in the announcement. "If one in eight can benefit from this, that's pretty good. It's easy to use, and the benefit keeps increasing as more people use it."
The university estimates that about 14,000 people on the campus have downloaded the app, which is called Covid Watch Arizona. The app is based on the widely adopted API that was jointly developed by Google and Apple called Exposure Notifications.
Unlike some contract-tracing apps, which rely on explicitly tracking users or relying on technologies that could inadvertently lead users to being tracked, apps based on the Exposure Notifications API use Bluetooth and an anonymous key-exchange system to monitor for potential virus exposure. The University of Arizona attributed the app's success in part to the ability of its users to remain anonymous.
Since rolling out its app, the university said it's also become more nuanced in the alerts it sends to users. Previously users could receive only two possible notifications: "no significant exposures" or "significant exposures," but on Wednesday the university deployed a new messaging system with three possible notifications: "no exposure detected," "low exposure," which does not require quarantine, or "high exposure," which directs the user to self-quarantine and provides information about testing.