Virginia awarded $1.1M grant to create new performance-based tests
The new tests will not replace computer adaptive exams, but state officials are hoping to decrease the number of standardized tests students have to take.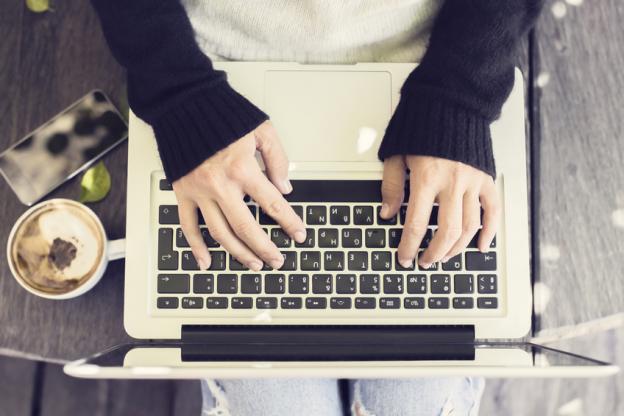 Virginia is on track to reduce standardized testing thanks to a $1.1 million grant that will support the state Department of Education in creating performance-based assessments.
Gov. Terry McAuliffe announced the grant, which came from the William and Flora Hewlett Foundation and will run from Aug. 1 to July 31, 2019. The first phase supported by the money will revolve around professional development for teachers and administrators on how to build and implement the new tests, according to a Department of Education spokesman.
The money will be disbursed by Jobs for the Future, a national nonprofit focused on broadening educational and economic opportunity, in partnership with Stanford Center for Assessment, Language and Equity, an affiliate of Stanford University that provides consulting services on the tests.
"This grant represents an opportunity for Virginia to become a national leader in the creation of balanced assessments systems that include performance-based assessments," said Steven Staples, superintendent of public instruction for Virginia schools. "Performance assessments are another means to challenge students to think creatively, collaborate and solve problems as they acquire a deeper understanding of course content. These are skills that are important for successful transition to employment, the military or higher education."
Education advocates have touted performance-based assessments, especially under the Every Student Succeeds Act, which gives states more flexibility and autonomy over testing. The model helps students demonstrate mastery of a subject through hands-on projects that typically incorporate technologies and foster critical thinking and communication.
"They could take multiple forms – one of the initial forays into performance-based
assessments in Virginia have been in history and social sciences, because that lends itself to writing activities, making arguments, using primary documents," Holly Coy, deputy secretary for education, said in an interview. "We know they can be integrated across math
and science subjects, they can include lab components. There's a world of
opportunities for what [the tests] would look like."

When McAuliffe came into office in 2014, students in elementary and middle school had to take 32 standardized tests, "way over the mandated number," according to Coy. Now, five of those tests have been eliminated, and state officials are working to do the same for high school students.
"There's been a real effort by policymakers and the Department of Education and the governor to reduce that and be smarter about how we're testing our students," she said. "So while we have reduced the number, there is an effort underway to build up capacity at the local and state level to do performance-based assessments and equip our teachers."
McAuliffe said in a statement that the grant would provide "technical assistance to teachers and administrators as they develop tools and resources to assess their students' abilities to think critically and solve problems."
While the new tests are being created, Virginia is in the third year of a four-year computer adaptive testing program in grades 3-8. Currently the students take shorter tests on computers in math, and adaptive reading tests will be introduced in grades 6-8 during the 2017-18 school year, according to the DOE spokesman.
While the computer adaptive tests and performance-based assessments are separate – the former is standardized and multiple-choice, while the latter includes hands-on projects and nontraditional assignments – state officials said the adaptive tests will be used to ensure that students are on track to graduate.
"Those tests are part of how we ensure students are meeting our rigorous expectations, and how we're holding students, teachers and schools accountable," said Coy. "Computer adaptive testing just lets us do that efficiently. Performance-based assessments give us a different set of information about a student's skills and knowledge."
Reach the reporter at corinne.lestch@edscoop.com and follow her on Twitter @clestch and @edscoop_news.