Alabama State installs infrared cameras to check students' vital signs
University leaders said the screening stations will be able to detect elevated temperatures and heart rates to help mitigate the spread of COVID-19.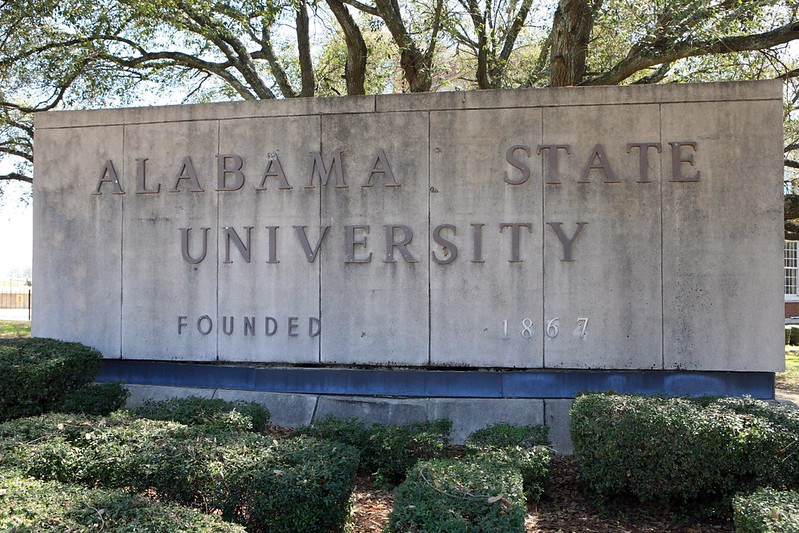 Alabama State University announced plans this week to install COVID-19 screening stations on its campus to monitor the temperature and vital signs of students and staff to detect possible symptoms of COVID-19.
University officials said the new technology will help ASU mitigate the spread of the coronavirus as they collect health data on students and staff who have returned to campus for the fall semester.
The stations, which will be installed in five high-traffic areas on campus, use infrared cameras to check users' temperature and advanced image processing to monitor heart rate, according to the university. If the system detects an elevated temperature and pulse, the user will receive a message to visit the ASU Health Center for further testing.
"This is not the cure-all without a vaccine," Alabama state Sen. Bobby Singleton, who worked with the university on the screening stations project, said in a press release. "But however it is a tool in the toolbox, along with social distancing, along with good hygiene practice and along with the practice and rules and regulations being adhered to by the student body and by the administration and making sure that our children are being safe."
The university said the results from the screening stations are anonymous, but that it will collect data on the number of people screened, the number with elevated temperatures, along with vital signs and the time it took for each screening.
ASU President Quinton Ross said the technology is yet another layer in ASU's plan to control the spread of COVID-19. The university is also relying on its campus-wide mask policy, employee check-ins, and a COVID-19 testing center to mitigate the spread of the virus.
The university will also install five social-distancing-awareness systems that use cameras to calculate whether people are staying six feet apart and issue alerts upon any failure to follow the guidelines.
About 1,800 of the university's roughly 4,000 students are back for on-campus classes, and as of Tuesday, the university hasn't reported any cases of COVID-19 on its campus since classes resumed two weeks ago.