Ed. Dept. issues new guidance on how universities can use relief funds
Online students are now factored into the third wave of emergency relief funding, according to new guidance from the Education Department.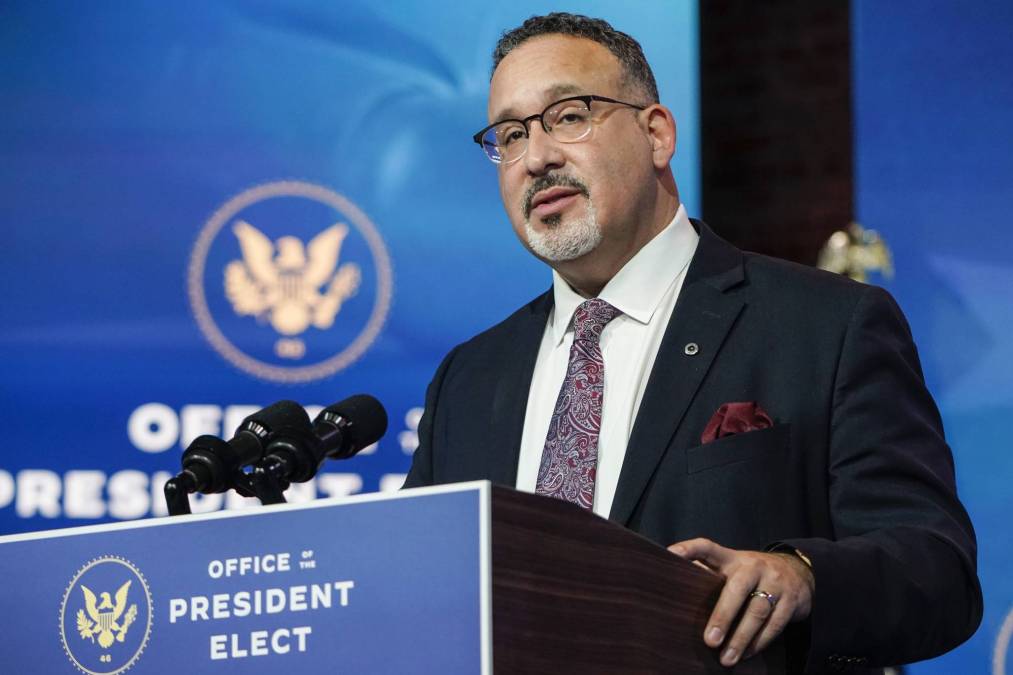 The U.S. Department of Education issued guidance on Tuesday clarifying which students can access emergency grant funds made available through universities as part of the American Rescue Plan, including money that can be used for internet and technology access.
All students enrolled during the coronavirus pandemic can receive emergency grants, including international students and students granted residency through the DREAM Act. This hadn't been defined yet, potentially barring these students from receiving emergency grants from their colleges.
The guidance also asks institutions to prioritize students with the greatest need, such as Pell Grant students, and outlines that institutions can use funds to retain students by providing "academic or mental health support systems." Examples of reengaging students include Blackfeet Community College in Montana's laptop lending program and Mississippi's Alcorn State University, where leaders used previous funds to offer academic support online.
Students exclusively enrolled in distance learning courses also now factor in to how much funding each institution can get, and exclusively online schools are also now eligible for this wave of funding. At least half of the money distributed to higher education institutions must go to grants for students, according to the guidance. Schools can use the rest of the funding to offset "institutional" costs incurred because of the pandemic.
Colleges and universities used previous waves of federal funding to offset budget shortfalls, with some even reinstating temporary pay cuts. Particularly hard-hit are university IT departments: A 2020 Educause survey found the majority of colleges expected IT budget cuts between 5% and 30%.
One of the uses outlined in the guidance document is hiring personnel whose work directly relates to the coronavirus pandemic, including IT staff.
If the costs are associated with coronavirus and incurred after March 13, institutions may also use the institutional funds to:
Make "minor" improvements to buildings because of the coronavirus, like adding room dividers or renovating an HVAC system
Fund staff hired to deal with fallout from the coronavirus pandemic
Pay faculty hired in order to make classes smaller to accommodate demands from the pandemic
Compensate for overtime associated with additional online learning training
The document does not address whether upgrading internet infrastructure would be covered for school buildings, but mentions that minor remodeling does not include "permanent building construction, structural alterations to buildings, building maintenance or repairs."
Where is the money going?
A frequently asked questions document also summarizes how the $39.6 billion is being split up:
$36 billion for public and private nonprofit institutions
$3 billion for HCBUs, minority-serving institutions, tribally-controlled colleges and universities and members of the "Strengthening Institutions Program"
$198 million for institutions designated as having the "greatest unmet needs related to the coronavirus"
$396 million for for-profit institutions, but all money must be used for emergency financial aid grants