ASU to build Global Futures Laboratory for sustainability research
The lab will support interdisciplinary research of the largest global challenges, such as climate change, public health, food security and energy systems.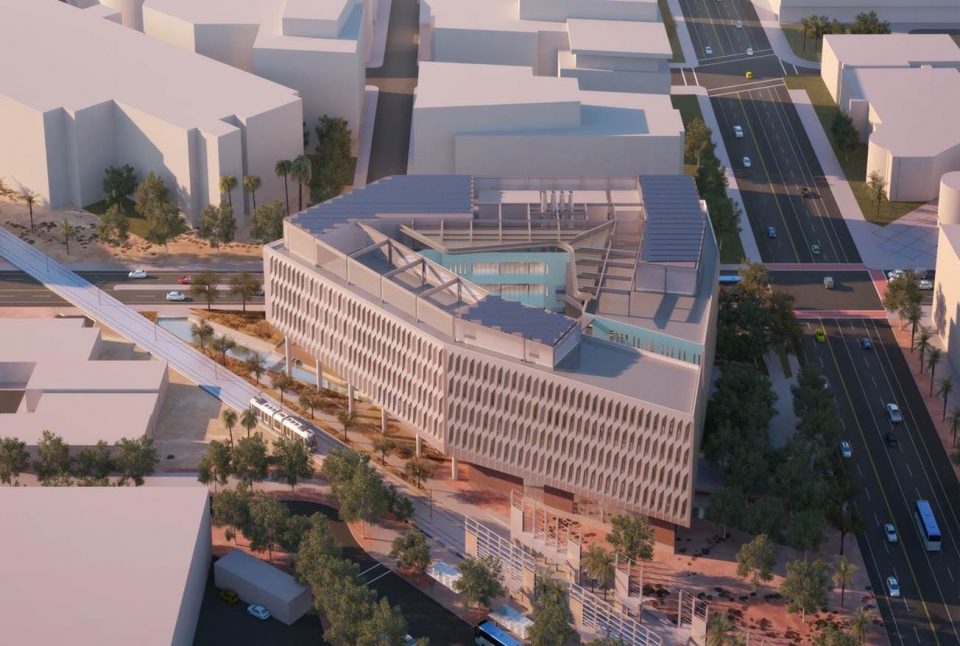 Arizona State University on Wednesday announced it will open a new laboratory space to advance research on environmental sustainability and keeping the planet habitable for future generations.
The Global Futures Laboratory, which is slated to open December 2021, is to house ASU's new College of Global Futures and serve as a national hub for researchers to help solve global problems like climate change, food and water security, and sustainable energy.
"We have decided it's in the collective interest of humankind to build something that's on the scale of a national laboratory in the United States, but not devoted to weapons and other defensive strategies — devoted to creative strategies and positive global futures," ASU President Michael Crow said in a press release.
The university said the lab will house more than 500 faculty and 1,000 students and will serve as a space to bring together students and researchers across disciplines — like engineering, environmental sciences and economics — to study issues like climate change, public health, food security and energy systems.
"These are the challenges where we have to come together from different disciplines and look at an intellectual space that a single discipline cannot cover, that literally transcends each of these individual disciplines while at the same time not excluding them," Peter Schlosser, an Earth scientists at ASU, said in the announcement.
The university's announcement arrives in a time of scientific consensus around anthropogenic climate change, with projections differing only in degree. Depending on future greenhouse gas emissions, current estimates project an average rise in Earth's temperatures between roughly 2 and 7 degrees Fahrenheit by the end of the 21st century. Climate change is widely believed among scientists to be among the top existential threats to Earth's inhabitants.