Arkansas set to complete historic broadband initiative by August
The state expects to achieve its long-term goal of installing a high-speed broadband connection in all schools by the beginning of the fall semester.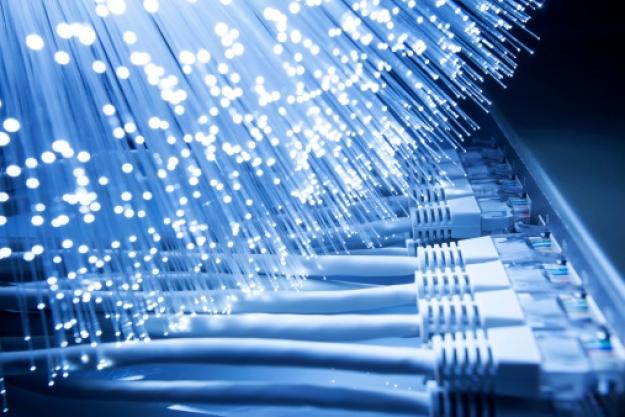 Arkansas is on schedule to provide high-speed broadband to all public K-12 schools, charter schools and education service cooperatives by the end of July, representing a monumental accomplishment for the largely rural state.
Through the Arkansas Public School Computer Network (ASPCN), the two-year-long, joint Department of Information Systems and Department of Education effort to supply 290 schools with high-speed broadband connectivity will be realized by the beginning of the school year, Arkansas technology director Yessica Jones told EdScoop.
The upgraded broadband internet access guarantees a rate of 200 kbps per student, double the FCC's minimum recommended rate of 100 kbps per student. The upgrade also provides scaling capabilities within the aggregated network of APSCN, or another way to deal with the ever-increasing demands of bandwidth, Jones told EdScoop. The built-in flexibility offered by the network will be tested as classrooms continue to shed textbooks and physical tests and replace them with laptops and digital learning programs.
"Students across the state will have high-speed internet access to help them with online courses, online research and in-class projects, such as coding and virtual field trips," said Jones. "Currently, the state requires all students to complete an online course for graduation, and all high schools must offer computer science courses."
The computer science course requirement, the first of its kind for public high schools in the U.S., was a campaign promise from Arkansas Gov. Asa Hutchinson. It's intended as a first step to establishing a strong market for computer science jobs within the state.
The broadband access upgrade, Hutchinson's other IT-related campaign cornerstone, was sparked by "an FCC finding that the E-rate program was funding one or more direct internet circuits at a number of districts in addition to funding the state K-12 network," said Jones.
"The FCC declared the funding of both connections to be duplicative. E-rate does not fund duplicative services," she added. "The state was given two years, beginning in July 2015, to resolve this issue. This was also a foundational issue that prompted the undertaking of upgrading APSCN to an all-fiber, statewide aggregated network."
Under the upgrade, both the DIS and ADE are expected to save money on broadband, along with the districts themselves.
"While school districts will still be able to request E-rate discounts on certain eligible purchases, discounts on broadband accessed via APSCN will be requested and received by DIS on behalf of the state," a statement on the ADE website reads. "After accounting for E-rate discounts, it is expected that broadband over APSCN, at speeds up to 200 times faster than ever before, will come at no additional cost to state taxpayers."
Arkansas will be providing digital training and guidance to its teachers through Team Digital, a regionally hosted digital learning consultation group that will support educators in integrating high-speed broadband into their classrooms.
Additionally, all teachers are required to take six hours of instructional technology professional development courses annually.
"Arkansas educators have the opportunity to engage in online personalized professional development through ArkansasIDEAS and now by utilizing micro-credentialing through Bloomboard to enhance their instructional technology capacity," Jones said.