Louisiana district illustrates power of E-rate in education
Without E-rate funds, "we may not be where we are now," said the tech director of a district that recently launched 1:1 and implemented online testing.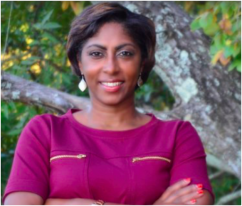 A Louisiana school district's recently launched one-to-one initiative is the latest example of how federal E-rate funds are enabling the growth of edtech in classrooms across the country.
The Lafayette Parish School System has begun deploying Chromebooks to all students in its 45 schools. The district has spent $4.3 million, including $1.2 million for wireless access points alone, to upgrade its network infrastructure and provide ubiquitous Wi-Fi service to students using Chromebooks.
The devices will ease students' transition to online testing, which the state recently approved for grades 5 and above, and provide access to apps, educational games and other services.
None of that would be possible without funding from the federal E-rate program, said LaShona Dickerson, technology director for the Louisiana district.
"We are 100 percent connected," Dickerson told EdScoop. "We have wireless access points in all of our classrooms with a 10G network."
Dickerson said the Lafayette school system is typical in its use of E-rate funding from the Federal Communications Commission to support network modernization and wireless access efforts. A new analysis by the Alliance for Excellent Education and Funds for Learning shows that more than 42,700 schools nationwide have accessed Wi-Fi services through E-rate.
"The need for the 100 percent Wi-Fi access was not about the demographics [for us]," she said. "A lot of our schools didn't have the real estate to create computer lab environments. Besides, they're a thing of the past. We began to purchase mobile devices, which drove the need for greater connectivity and upgraded infrastructure; hence, the decision to utilize E-rate funding."
The state-by-state breakdown in the new report indicates that in Louisiana, specifically, more than 1,000 schools have together unlocked about $39.5 million in E-rate funding.
In the Lafayette Parish district, 45 schools are now equipped with internet access, Dickerson said. E-rate's Category Two, which supports purchases of internal connections equipment or services necessary to bring broadband into schools and libraries, enabled the system to update its network infrastructure, she said.
"If it had not been for Category Two, we may not be at the point we are now," she said. "In the first year of modernization, we added extra access points to all of our classrooms. It took about a year-and-a-half to go through the [E-rate] application process and installation."
In 2014, the FCC took formal steps to modernize and streamline the E-rate program, focusing on expanding funding for Wi-Fi networks in elementary and secondary schools and libraries under Category Two specifications. The agency's action, known as the "E-rate Modernization Order," also increased the annual E-rate funding cap to $3.9 billion and indexed it to inflation.
In the Lafayette Parish School System, the total cost of the district's network modernization program was $4.3 million, with about $3.5 million coming via E-rate, she said. The district itself provided the remaining $868,500 for the program, Dickerson said.
This year, the school system has spent about $550,000 on additional network equipment, she said.
As a result of achieving 100 percent Wi-Fi access, Lafayette Parish was able to consider — and begin executing — a one-to-one program.
"So, having wireless connectivity is really essential for us moving forward in our district," Dickerson said.
Access is even more important as Louisiana transitions to online testing.
"With the state including the lower grades for online testing, these devices really come in handy," Dickerson said. "It's more crucial [for all students to have devices] so that students are able to test online. We have stationary labs but it takes longer to test when you have to rotate students in groups of 25 to 30 in the lab versus just pulling out devices in the classroom [to take a test]."
The Alliance for Excellent Education and Funds for Learning study underscores the important role of E-rate, offering a state-by-state breakdown of how much each state benefits from the program's expansion to support high-speed Wi-Fi infrastructure and services in schools and libraries. Researchers analyzed 2015 E-rate fund disbursement data to assemble the analysis.
"E-rate is fueling the evolution of education," said Bob Wise, president of the Alliance for Excellent Education and former governor of West Virginia. "This program is moving classrooms from traditional instruction to transformational learning. Instead of crashing computers and unreliable networks, students and teachers have more uninterrupted classroom time to focus on what really matters — engaging content and dynamic, personalized instruction."
In 2015, the first year of E-rate's expansion, the FCC provided more than $1 billion to support Wi-Fi infrastructure and services, with 83 percent of these funds going to low-income schools, researchers said. They said that low-income schools are twice as likely to have slow internet access as more affluent schools.
Dickerson agreed that E-rate is moving in "a positive direction," but said she would like to see funding expanded to include network security and remote access.
"While we're increasing connectivity for students, and we want all students to have access, the safety portion is not being explored," she said. "I would like to see the FCC explore that. As much as we are putting these students online, we really have to be sure that they are safe and that comes with a cost. It would be awesome if that could be an E-ratable cost."
As for remote access, she said, "all of our students don't have access at home. I would like to see the FCC make some provision for that — funding for access away from school, maybe some community Wi-Fi or providing the equipment for students off campus."