What the country's first undergrad program in artificial intelligence will look like
We "felt that it was time to do this," a Carnegie Mellon professor tells EdScoop about the university's new AI major.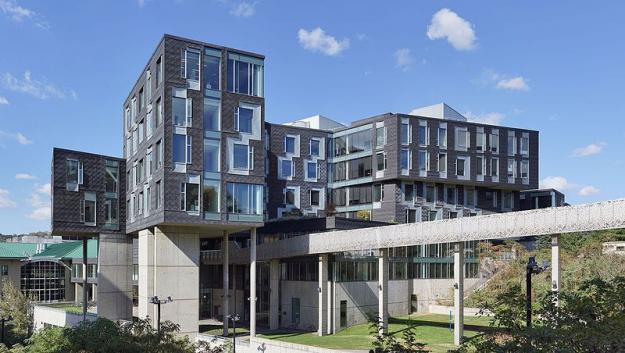 Carnegie Mellon University will become the first U.S. college to offer an undergraduate degree in artificial intelligence (AI) this fall, following careful consideration about where the fledgling field is going and how the institution can use this opportunity to promote social responsibility around AI.
The Pittsburgh-based university already offers nearly two dozen courses in AI and related fields, said Reid Simmons, a Carnegie Mellon research professor who is currently on leave for the year while he works at the National Science Foundation.
Simmons, who will be teaching classes in the AI degree program this fall, cited the university's existing educational and research focus on AI as the reason Carnegie Mellon has decided to offer a major in the burgeoning field.
"Students have come here interested in learning more about artificial intelligence, and there really wasn't any structured way for them to do it," Simmons told EdScoop. "They could take courses here and there, they could take certain concentrations, they could do an additional major in robotics or a minor in machine learning, but the full-fledged curriculum wasn't there."
"Over the last couple years, the field has matured," he added. "There's been increased interest from industry and government, and it was felt that it was time to do this, and that there would be opportunities for students coming out of an artificial intelligence program to contribute to society."
Carnegie Mellon is, by many, considered the birthplace of artificial intelligence. Herb Simon and Allen Newell, two forefathers of AI, invented the first AI system at the institution in the 1950s.
The new degree program, which will be housed in the university's School of Computer Science (SCS), will enroll 30 to 35 incoming students per year. Current second- and third-year students in the SCS will also be given the opportunity to change their major to AI.
Simmons is anticipating high demand for the new program, from both students looking to enroll and employers seeking new talent. Students coming out of the program will be well-versed in computer science, programming, algorithms and computer systems, Simmons said, as well as in reasoning, machine learning, symbolic computation, perception, computer vision, natural language and human-AI interaction.
Skills in artificial intelligence are in high demand in virtually every industry; Simmons and his colleagues will face the unique task of preparing students for jobs that have never been filled and, in some cases, do not even exist yet. Because of the novelty of the industry, Simmons is hoping the private sector will help facilitate projects that demonstrate the good that AI can bring.
"We're planning on having a program that encourages students to do independent study based on projects related to public good," he said. "We're going to be encouraging faculty who teach the core AI courses to introduce notions of social responsibility into their curriculum."
A course in machine learning, for example, might have a section dedicated to fairness and implicit bias in machine learning algorithms, while a course in computer vision could use class projects to emphasize using computer vision for social good, Simmons added. The ethical concerns of AI have accompanied the technology since the "Terminator" movies, and some of America's most successful technologists still fear its development.
"There's a lot of concern in the public about the role of AI in the future," Simmons said. "This is part of [the program's] focus on ethics and social responsibility; we see AI and robotics as areas that are going to be notable for assisting people to do their jobs better, to live their lives better, to increase the quality of life overall, and these systems are there to assist people, not to replace them in any way. It's worth mentioning and emphasizing that we see AI as tools to help people in their work and daily lives."
Though Carnegie Mellon doesn't have an AI lab on campus yet, Simmons said discussions are happening surrounding the construction of a dedicated lab for the major. Other universities have already followed suit — the Milwaukee School of Engineering announced a center dedicated to computational thinking in October of last year, and institutions in Europe also have programs in the field.