Columbia, IBM launch two blockchain accelerator programs
The programs, one for students and the other for companies with products already under development, each have 10 spots up for grabs.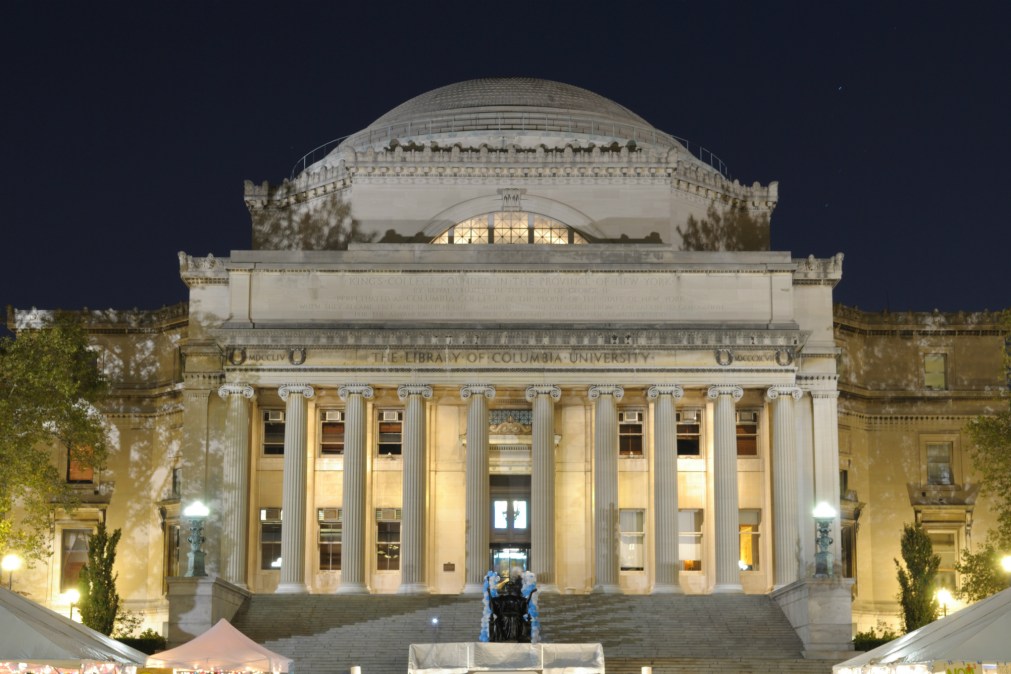 Columbia's IBM Center for Blockchain and Data Transparency will launch two new programs designed to spur innovations through the use of blockchain, the distributed recordkeeping technology behind cryptocurrencies like bitcoin.
The two programs, announced last week, will be joint efforts between Columbia University and IBM, but will have different names and focus on different areas of the burgeoning blockchain market. The Columbia Blockchain Launch Accelerator will be devoted to New York City-based college students seeking to build out an ideas, while the IBM Blockchain Accelerator will feature late-stage companies focused on blockchain.
The programs will be free for the 10 students accepted to each program. Acceptance to the respective programs comes with access to technology, marketing services and mentorship from both IBM and the university — perks the company says are valued at $400,000 per spot.
Satish Rao, executive director of the Columbia blockchain launch accelerator and associate director of physical sciences licensing at Columbia Technology Ventures — the university's technology transfer office — spoke with EdScoop on how the programs differ.
Rao said teams in the student-led accelerator may be able to acquire venture capital funding at the end of the eight-week course. And though he said he expects many groups to be composed of mostly students, that program only requires at least one current New York City-based student per group.
"Students are coming to Columbia at all different levels — undergrad, grad, even professor — and are looking to start companies. They want to learn how to be founders — a lot of students that we've seen, that's their first job after leaving university," he said.
Students will meet weekly, he said, to learn the technical skills needed to build out their prototypes, along with the foundational business and storytelling skills necessary to run a company.
Rao said the IBM Blockchain Accelerator, on the other hand, will cater to companies interested in building out a client network for their blockchain applications, which should already exist at some level of development.
'Game-changing' applications
IBM and Columbia have a long history of researching emerging technology together, and the announcement of the center on Columbia's campus in July extended that history. This will be the university's sixth accelerator focus. The previous five centered on various types of medical technology, cybersecurity, clean energy, media and augmented and virtual reality.
This is the the first accelerator the university's launched with an industry partner, however, and that's a key distinction, according to David Post, managing director of the IBM blockchain accelerator.
"The possibilities presented by blockchain technology are seemingly endless, and we are seeing strong dedication by technical talent to build game-changing applications," Post said in a statement.
The IBM Blockchain Accelerator will maintain a focus on creating a strategy for blockchain products, Rao said, and teams will have the opportunity to scale their businesses through meetups in New York and San Francisco and virtual programming provided through the course.
Applications for the student-focused Columbia blockchain launch accelerator will open in January 2019, while applications for the IBM Blockchain accelerator opened last week.