CSU San Bernardino named National Center for Cybersecurity Education
The university is to serve as a national model for cybersecurity education as it develops five regional cybersecurity hubs throughout the United States.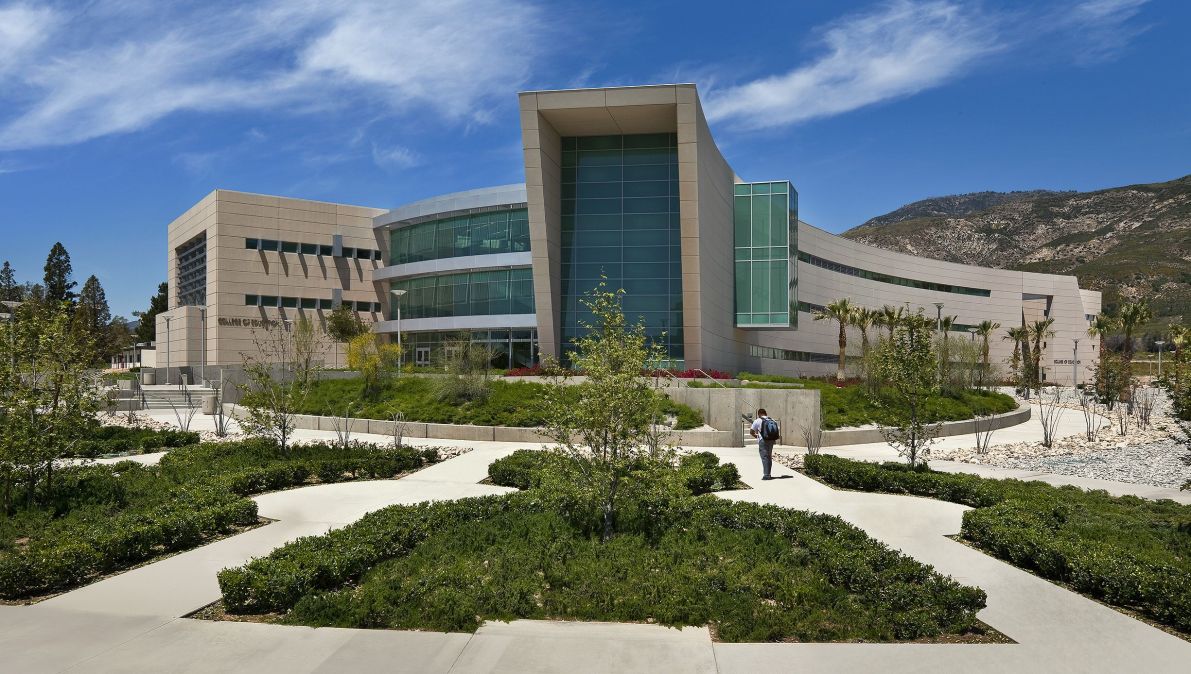 To help fill a national cybersecurity workforce gap of an estimated 500,000 positions, federal agencies on Wednesday designated California State University, San Bernardino as the National Center for Cybersecurity Education.
University leaders and officials from the National Security Agency and Department of Homeland Security said the university will serve as a national model for cybersecurity education and research while assisting other higher education institutions to train the nation's future cybersecurity workforce. Funded by a two-year $10.5 million grant, the center plans to establish five regional cybersecurity hubs throughout the United States as it partners with more than 300 other universities and colleges.
Tony Coulson, a CSUSB professor of information and decision sciences who also directs the university's Cybersecurity Center, was also named director of the new national center. In a Zoom announcement Wednesday, Coulson said the 500,000 figure that several speakers before him had referenced was both "significant" and "absurd."
"Imagine that we were short 500,000 nurses or 500,000 first responders or 500,000 of anything," Coulson said. "That's a sign of a national emergency. … It's a problem that will not be solved overnight. It's a problem that requires partnership. It's a problem that requires not just specialized skills but broad skills. It's an all-persons-on-deck problem."
Federal officials said the new center will build on existing cybersecurity partnerships and initiatives led in recent years by CSUSB, which claims to have been the first university in the country to offer an undergraduate degree in cybersecurity. Its existing cybersecuity center is one NIST's four Centers of Academic Excellence National Resource Centers, where it hosts workforce competitions like the NICE Challenge and works with community colleges to train veterans for cybersecurity careers through a program funded by the National Science Foundation.
Coulson said the university saw the number of students participating in its Centers of Academic Excellence program rise from 19,000 to 97,000 between 2015 and 2019, a rise in interest he said he hopes to encourage nationally as director of the new center.
Diane Janosek, deputy commandant for the NSA's National Cryptologic School said the new center will also develop partnerships between academia and government that can bolster the cybersecurity workforces of industries including defense, intelligence, finance, agriculture, energy, transportation, health care, telecommunications and critical manufacturing.
"Cybersecurity is the very essence of who we are as Americans," Janosek said. "Cybersecurity is what we need for strong economic security, strong national security, so weaving it together, bringing it together in these innovative partnerships is the way to go, of course, for all of us as Americans."
A report published earlier this year by the Cybersecurity Solarium Commission, a bipartisan congressional committee, urging the Trump administration on dozens of actions to secure the nation's infrastructure also contained warnings about the severity of the United States' cybersecurity workforce gap, both inside the federal government and in the private sector.
"Simply expanding government recruitment efforts is not sufficient to provide the cybersecurity workforce needed to protect national security," the report read. "Rather, the nation's cybersecurity workforce development ecosystem must grow as a whole."
One of Coulson's strategies follows another recommendation of the report: to find "hiring pathways for members of underrepresented communities, including the neurodiverse, women, and people of color." (The term "neurodiverse" is sometimes used to encapsulate variations in capacity for sociability, learning, attention, mood and other mental functions; ADHD and Asperger's are common conditions implied under this rubric.)
"Our initiatives include diversity initiatives that reach out into not only racial demographics but also the neurodiverse community, the disabled community, veterans and others that are ready to serve," he said. "Part of our initiative is that there are 335 colleges and universities that are part of this program and when have we ever seen 335 colleges and universities unite around something like this before? They stand ready to serve."