Curriculum Associates CEO wins edtech award
Rob Waldron, CEO of education publishing company Curriculum Associates, won the EdTech Leadership Award from EdTech Digest.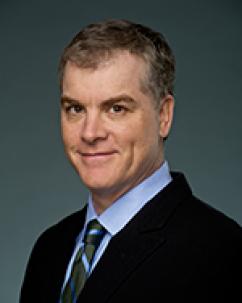 Rob Waldron, CEO of Curriculum Associates, a K-12 education publishing company, won the EdTech Leadership Award through the 2016 EdTech Digest Awards Program.
Curriculum Associates, based in North Billerica, Mass., provides both printing and digital materials for instruction and assessment in 11 categories, including Common Core, language arts, math and early childhood education. The company's products have helped 3 million elementary, middle and high school students across the county.
Waldron joined the company in 2008, and has a 20-year employment contract. Revenues have quintupled under his leadership, according to the company's website.
The EdTech Digest Awards recognize executives and entrepreneurs in the edtech field, as well as companies that advance education through technologies that revolve around academic gaming, blended learning and next-generation tools for assessment.
"The edtech sector has experienced tremendous growth in the past several years, and there is also tremendous quality of products and very talented people out there," Victor Rivero, who oversees the program at EdTech Digest, said in a press release. "These honorees are among edtech's best and brightest."
Reach the reporter at yizhu.wang@edscoop.com and follow her on Twitter @yizhuevy and @edscoop_news.