Data analytics tool sees fail rate plummet in Kennesaw State course
An educational learning platform is helping the school's educators monitor student engagement and performance.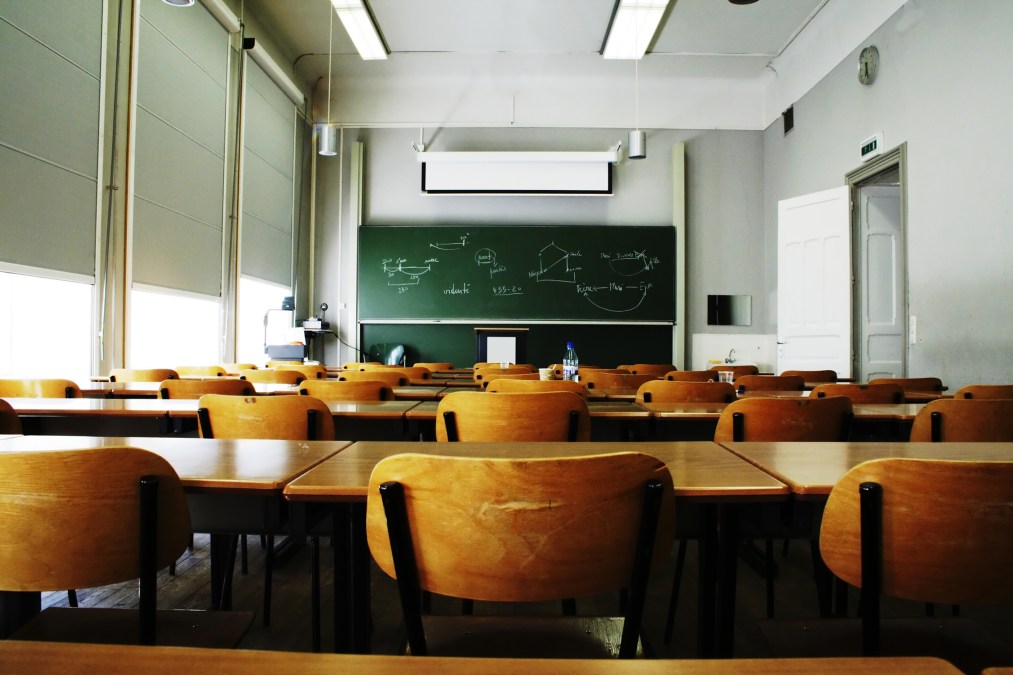 Kennesaw State University in Georgia has reduced a course's failure rates by nearly half after implementing an educational learning platform to help both educators and students, according to a recent case study by the school.
KSU has renewed its partnership with Perceivant, an educational technology and digital publishing company, for a third year after redesigning its Foundations for Healthy Living course (WELL 1000) in 2015.
Perceivant helped reduce the drop, fail, withdraw, incomplete, or DFWI, rate of WELL 1000 students by 48 percent, falling from 25 percent to 13 percent in 2017, according to the case study.
"[We] want students to have successes early on," said Dr. Kandice Porter, chair of the Department of Health Promotion and Physical Education at KSU. "We obviously have been very concerned with the DFWI rate."
Porter said high DFWI rates are a challenge facing many of KSU's core curriculum classes.
WELL 1000 teaches students skills for mental and physical health, and according to Porter, the class is encouraged for freshmen.
"New students really don't have all the skill sets that they need to be successful that first semester of college," said Porter.
Porter said students were not spending enough time with the old material, sometimes waiting several weeks after the semester started to purchase the textbook. As a result, students were falling behind in the class, Porter said.
Perceivant uses data analytics to monitor student engagement and performance to identify trends of successful students.
"[Students] are getting feedback from the instructor on what they could have done better, but they are also getting feedback from Perceivant," Porter said.
If "A" students are spending 2.5 hours per module, but someone else only spends 20 minutes, Perceivant will suggest spending more time with the material, Porter explained.
"We realized that [students] weren't spending enough time engaging with the content," Porter said. "If you really want to be successful, you might want to think about your time engaging with the course material."
According to Porter, Perceivant is also able to identify students at risk of failing or not completing the class and can suggest changes to improve student success.
Porter said that Perceivant's data analytics are important to the student experience of WELL 1000.
Since implementing the program, KSU has seen improvements in student success, according to the case study. "They are, not only just completing the course, but they're doing so successfully and earning high GPAs in the class," said Porter.
Perceivant has also made it easy for KSU faculty modify curriculum for the WELL 1000 course, according to the case study.
Porter said that when students asked for more mental health curriculum to be added to the class, professors were able to easily meet that request.
"Working with Perceivant, we have been able to build [new content] in rather quickly," she said.
Porter said Perceivant was unique among the publishers it spoke with because of how the company works with faculty to help customize their curriculums.
"The results from KSU reveal how Perceivant's interactive and engaging technology can positively alter the classroom dynamic by increasing student engagement while effectively lowering DFWI rates," said Brian Rowe, CEO and founder of Perceivant. "We remain committed to help universities nationwide by providing educators with an easier, more efficient solution to analyze course efficacy while measuring metacognitive and cognitive learning."