Documentary to screen at CoSN challenges traditional education system
Ted Dintersmith, executive producer of the documentary, "Most Likely to Succeed," will screen his film April 4 at the CoSN conference.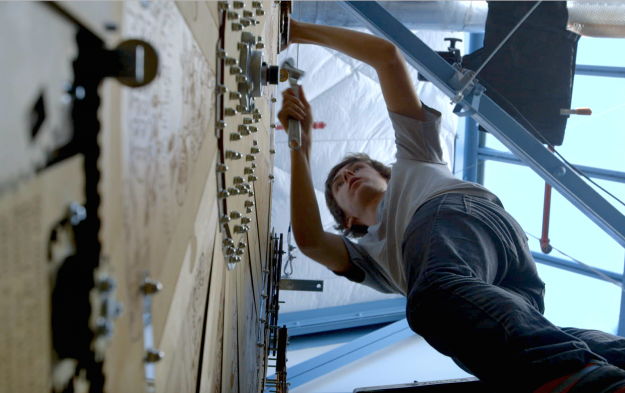 How can students deal with real-world challenges after spending years in school answering multiple choice questions?
For Ted Dintersmith, the answer is simple – they can't.
The executive producer of the documentary, "Most Likely to Succeed," and co-author of a book with the same title, Dintersmith addresses the achievement gap that he says is caused by a dangerous testing culture, where students are pushed to score high marks on exams rather than solve problems.
"When I thought about what I can do, I really did believe that a powerful and emotional film has the ability to make an impact on people," Dintersmith said in an interview with EdScoop, days before his film screens at CoSN's annual conference in Washington, D.C. He will participate in a Q&A discussion afterwards with Sheryl Abshire, chief technology officer of Calcasieu Parish Public Schools in Louisiana.
The film shows examples of project-based learning, where educators design personalized learning projects and then guide students, who typically work in teams. One case study shows students at High Tech High School in San Diego, Calif., comparing hypotheses for the rise and fall of ancient civilizations, and working together to build a "wheel" that shows different trends and characters in history.
Dintersmith, a father of two and former venture capitalist helping fledgling entrepreneurs, said there is a perilous disconnect between what schools are teaching and what employers are looking for in their staffs. The current education system was built on an emerging manufacturing industry decades ago, he says, when employers mainly looked for assembly line workers.
"If our schools in 10 years are still pretty much like what they are today, then I don't believe society will survive," Dintersmith said.
Dintersmith is now in the middle of his so-called "No States Left Behind" campaign. He has toured 48 states since September, showing his film and visiting schools, government agencies, homeless shelters and rehabilitation centers to talk about the state of education.
He aims to provoke people to think beyond their perceptions about what school can look like, and encourages them to form their own "Committee of Ten," which established the standard curriculum that is used today. But unlike the one formed by the National Education Association in 1892, the new committee should help kids build character, Dintersmith said.
"I don't just present my views [and] the film and give books away," Dintersmith said. "I also learn from people everywhere about what the challenges are for them and what's working for them."
In the meantime, Dintersmith is steadily making his way through the rest of the country. He plans to visit Alaska in April followed by Hawaii, and expects to turn his travel experiences into another book.
He is also supporting two other documentaries, "She Started It," about women entrepreneurs, and "They Call Us Monsters," about juvenile incarceration.
Reach the reporter at yizhu.wang@edscoop.com and follow her on Twitter @yizhuevy and @edscoop_news.