EAB launches 'Edify' to help higher ed unify scattered data
The University of Montana is among the first to use a new data platform that administrators said will help track critical metrics, like student success.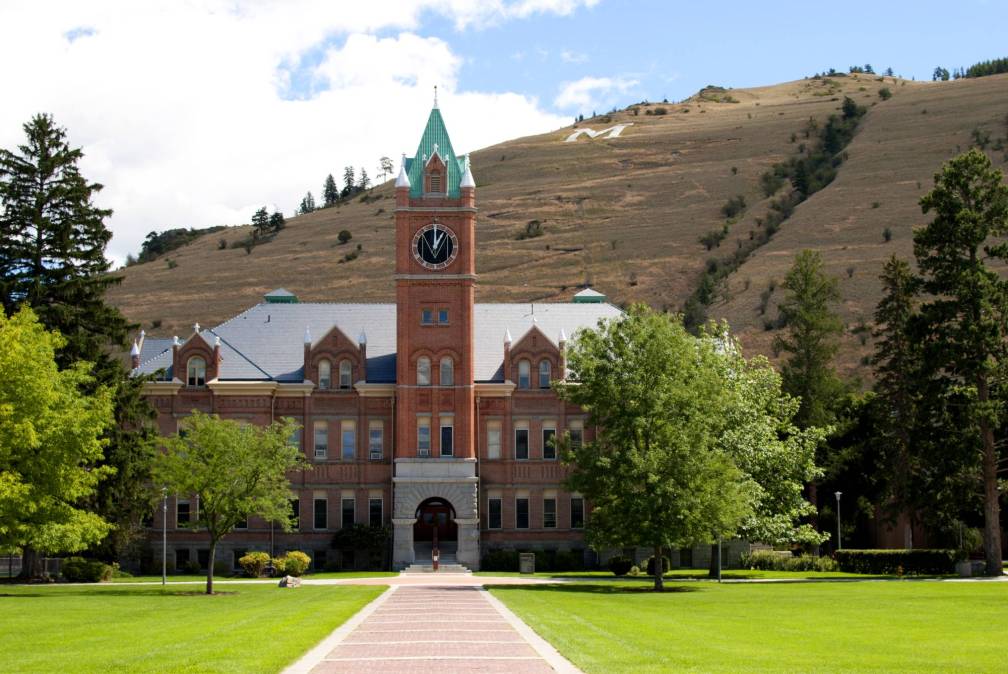 The educational technology company EAB announced this week the launch of a new data management platform named Edify, a solution for universities seeking to bring together data scattered across various information systems.
The University of Montana is one of the first use cases for the platform, which feeds data into a central portal. The goal is to make the data accessible for education leaders without data backgrounds and collect a wide swath of information to make it easier to solve problems with key issues like enrollment and retention.
While EAB claims thousands of clients across its products, just 13 schools are using Edify so far. In conversations with these institutions, a common theme is that IT systems are often outdated or difficult to navigate, leaving data unused, said Danielle Yardy, EAB's strategic research director.
Yardy said that some schools report that more than 90% of an IT team's time and budget is spent maintaining the status quo.
"What that does is leave very little wiggle room for strategic initiatives," she said. "Anyone looking at higher education right now can see one thing plain as day, and that's everyone is innovating. Everyone is looking for ways to try and help their institution stand out in what are pretty tough demographic and economic circumstances."
When it comes to solving these problems, universities are looking to data to target potential students and to discover the common problems causing retention issues and learning gaps.
Dawn Ressel, the University of Montana's associate vice president of strategic planning and analysis, said her school has a large amount of data available for its people to use but that it's scattered throughout the university's IT system. Leaders without data backgrounds could find it difficult to bring the data together to use and analyze, making it difficult to produce reports key to university operations.
"Something as easy as 'is the student enrolled or not?'" she said. "It's just not looking at one field. It's a combination of looking at 15 different indicators that are stored in the student information system to be able to say they're enrolled. So that meant that we kept our data hostage."
Once the data is "freed," as Ressel put it, Edify allows users to present it using other applications, like the data visualization tool Tableau.
At the University of Montana, institution leaders are using the data to examine successful students throughout their association with the university, from their initial interest in applying to job placement after graduation. The university can then use the data to track other students who might succeed in certain programs for enrollment or identify potential problems. Edify can also be used to look at how much financial aid the university should offer to a student.
"You don't have to have a special relationship with the five people on campus who have the ability to get to the data. Anybody is able to do some basic analysis in terms of what we're kind of targeting," Ressel said.
The University of Montana is also using the centralized data platform to analyze some of the after-effects of the COVID-19 pandemic. Edify can track which classes were online and which were hybrid, and officials can see how that affected student success, Ressel said.
"We need to learn from all of this that's happened and deliver the education the way the students are interested in and the way they're successful in," she said. "And so it's gonna be really interesting to break down some of these courses that were delivered 100% online, compare them to those that were kind of hybrid, those that were face-to-face."
Correction: A previous version of this story referred to Dawn Ressel as the University of Montana's chief information officer. She is the university's associate vice president of strategic planning and analysis.