Edtech to be staple of schools backed by NewSchools Venture Fund
A venture fund is directing millions of dollars to new K-12 schools around the country that use edtech tools to enhance learning.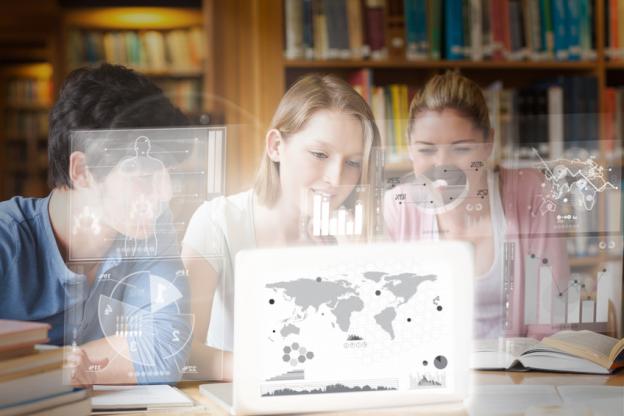 A national education nonprofit is funneling millions of dollars to open four new schools equipped with their choice of edtech tools.
Officials for The NewSchools Venture Fund, in announcing the schools that make up its latest NewSchools Invent cohort, said the organization is giving $3 million to 14 teams of designers. The winning schools – from Idaho, Michigan, New York and Texas – were selected from a pool of 52 applicant teams.
The schools launching this fall each received standardized grants of $100,000 a year and a half ago to begin the planning phase of their designs, Scott Benson, a managing partner at the NewSchools Venture Fund, told EdScoop.
"Our goal is for everyone who receives a planning grant to also receive a launch grant," Benson said. "We make planning grants with the hope that all of them will be qualified to receive the launch investment on the timeline they suggest."
The individual schools are free to decide which technology platforms they choose for their classrooms – it would be uncommon to choose one provider for their equipment, Benson said.
"There are a wide variety of tools that serve different purposes, so the market is becoming more robust," he said. "This is what makes it compelling."
Benson credits CEO Stacey Childress for implementing the strategies that made the generous funding possible.
Childress, who joined the venture fund less than two years ago, fundraised by working with the nonprofit's board members and existing sponsors, as well as gaining support from new funders.
This cohort is both geographically and academically diverse, evident in the small group of schools opening in the fall.
They include Brooklyn Laboratory Charter School, located in New York, as well as Detroit Prep, Gem Prep: Nampa in Idaho and Solar Preparatory School for Girls in Dallas. They vary in size, from an expected 345 students at Brooklyn Laboratory to 1,000 kids at Solar Preparatory. The all-girls school will initially open in August with 199 children in grades K-2, adding one grade level each year until full enrollment, said Alex Caram, associate partner of NewSchools.
The remaining teams in the planning phase with intent to open schools in Fall 2017 include four schools to be located in California, as well as one each in Colorado, Illinois, Texas, Rhode Island and Louisiana.
Teams were selected based on the promise of their schools' ability to meet the needs of today's students, with an emphasis on personalized learning.
"Academic skills like literacy and math are important, but we also want to understand what other dimensions [the schools] care about, so things like creativity and curiosity" are also important, Benson said.
"We need more innovative schools designed to better serve each student with personalized learning environments."
Reach the reporter at darlene.aderoju@edscoop.com and follow her on Twitter @buuukky.