As education moves online, universities weigh student engagement
Administrators say they're asking students for suggestions and watching social media to see how they're coping with recent changes to their educations.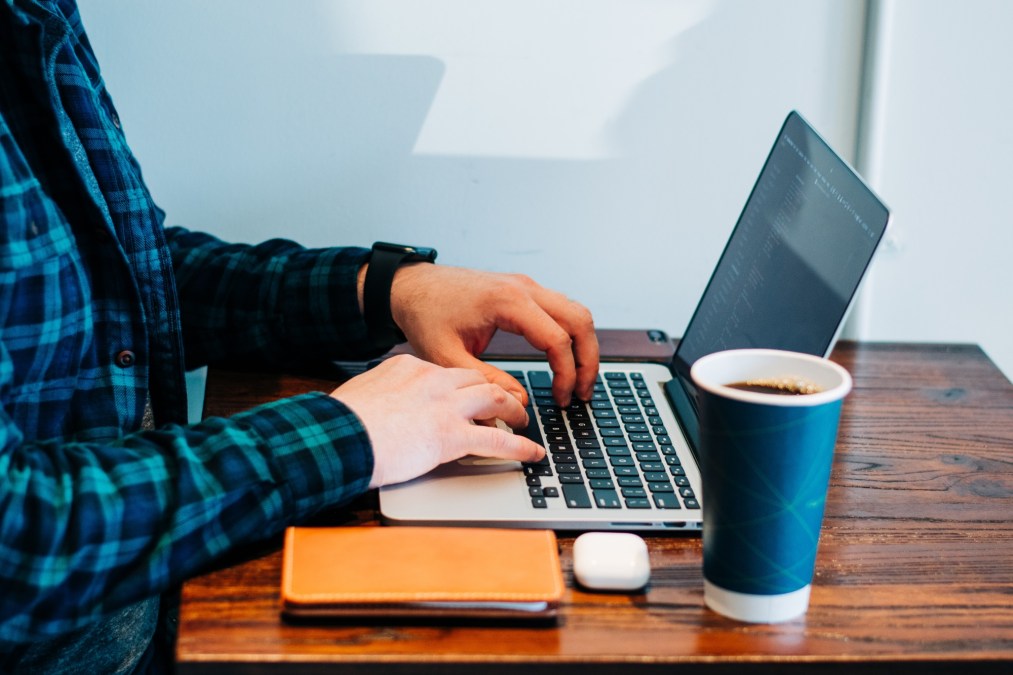 Universities are navigating the new reality of education and leaning on data insights to assess student engagement with online learning, university leaders said Thursday during an online conference.
In March, universities across the country swiftly responded to the pandemic by closing their campuses and moving classes online. But with the increasing possibility that remote instruction will need to continue into the fall semester, university leaders said it's paramount to understand how students are being affected by the move to remote learning to improve the quality of their educations during the health crisis.
"Our priority right now is on student engagement," Catherine Zabriskie, director of academic technology services at Brown University, said during the online conference hosted by the nonprofit group Educause, "[But] we expect that remote instruction is going to be needed in the kind of short-to-immediate term for a while anyway."
The move to remote instruction has forced leadership at Brown to consider the quality of the university's online classes and begin thinking of ways to ensure students are actually learning and engaging with their educations, she said.
"We are just getting started with our work to put data in the hands of instructors so that they can see the activities of their students within the courses," Zabriskie said. "As we all imagine having students that are remote during the fall semester, it will be even more important to be able, for instructors to be able to, on a daily, on an hourly basis be able to look and see how all of their students are engaging."
Mitchell Colver, senior data analyst at Utah State University, said collecting data on how students are navigating the transition to online learning and understanding the challenges they are facing is essential to improving student engagement at his institution, too.
Since the move to remote instruction, Colver and his team have conducted polls, surveys and focus groups to assess how students have been affected by the change and what recommendations they have to improve the experience.
"Out of that content came a great deal of insight," Colver said. "Students were not only very mature in their responses, but also very instructive as to how we could make their experience better."
Students have encouraged others to "have a little bit of grace with the faculty," Colver said, as they navigate online teaching during the pandemic. Suggestions like those have allowed the university to get a clear picture of what changes need to be made to the university's new education model, he said.
"The reality is, we want to offer high-quality experiences, and we are willing to do what it takes to make sure that students are getting what they're paying for," Colver said. "And it's going to take all summer to develop a very viable plan for that."
But facilitating student engagement in an online school environment goes beyond adapting classes to be delivered remotely, according to both speakers.
"Part of why [students] come to an in-person university is so they can have those extracurricular, co-curricular experiences," Colver said. "So although some of those have been offered virtually, the lion's share have not, and even could not."
But staff at Utah State are trying to create new experiences and a sense of community for students while they remain off-campus, such as by using Tiktok, the social media platform, Colver said.
At Brown, how best to create community in a remote learning environment has become a frequent discussion among staff, Zabriskie said, but a challenge that remains unresolved.
"Eventually this will be the past for all of us, but we will take with us some great things, and I think that hearing the motivation by departmental chairs and their instructors to figure out how to make engaging communities online … is particularly exciting," she said. "And we're still trying to figure out what platforms or tools and how best to enable that."
Minor clarifications were made to this story after publication.