FCC Commissioner, education advocates push for solution to homework gap
Nonprofit Project Tomorrow hosted a briefing featuring FCC Commissioner Jessica Rosenworcel and Sen. Angus King on closing the homework gap.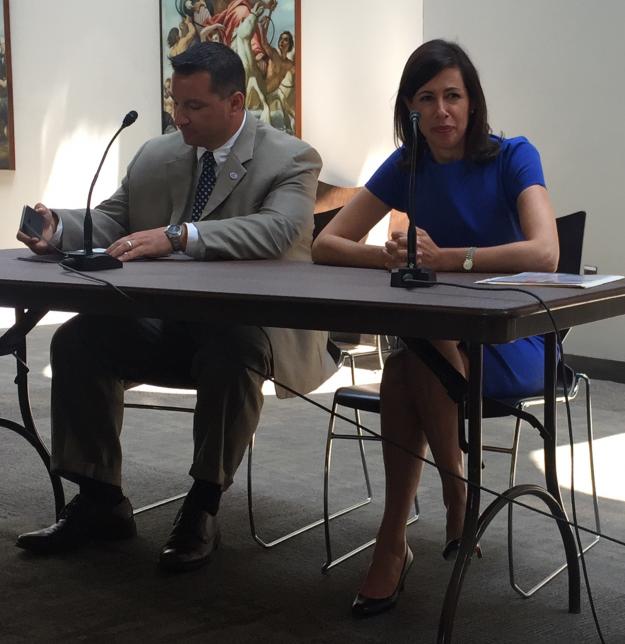 One out of five K-12 students do not have safe and consistent access to the internet outside of school, forcing many of them to resort to places like McDonald's to complete their homework, said a leading edtech advocate Monday.
"To think students are doing homework at McDonald's is probably not the best environment for them to get prepared for the future," said Julie Evans, CEO of Project Tomorrow, who spoke at a congressional briefing held by the National Coalition for Technology in Education and Training.
The fact that one in three students report going to school early, or staying late, to access the internet, is indicative of the continuing "homework gap" in America, she said.
The figures are part of new research her organization recently released that gives weight to the challenge many students face when they don't have after-school access.
"You don't solve the homework gap until you make connectivity available and affordable for all," said Federal Communications Commissioner Jessica Rosenworcel.
Rosenworcel, who is credited with coining the term "homework gap," pointed to the digital inequities that are pervading the country when students who do not have internet access at home must compete with those who do.
The federal government needs to "figure out how to clear more of our skies for Wi-Fi," Rosenworcel said, noting the importance of providing more wireless bandwidth to support the massive shift to digital learning that is transforming education.
She highlighted the recent efforts the FCC is making to change the 30-year old Lifeline program to help bridge the homework gap. The program was originally designed and funded to give telephone service access to low-income households.
Today, "the most modern medium of communication has become internet service," said Rosenworcel. The Lifeline program is being updated to provide low-income households with consistent broadband access through a measure Rosenworcel said she hopes will be completed later this year.
Sen. Angus King (I-Maine) acknowledged in remarks at the briefing how difficult it still is to deliver broadband and internet access to far-flung communities in rural areas.
"There is no one silver bullet," he said. "But there is silver buckshot" – using multiple approaches to alleviate the homework gap.
Vincent Scheivert, chief information officer of Albemarle County Public Schools, detailed how his Virginia county has taken a multi-pronged approach in trying to close the homework gap.
The county school system, which serves both urban and rural communities, has begun developing private wireless networks, working with fixed communication bases used by fire and police departments.
The panel unanimously agreed that the issue of the homework gap cannot be resolved until there is internet access for all.
"We have taken the initiative to grant [broadband] to all," Scheivert said.
Reach the reporter at darlene.aderoju@edscoop.com and follow her on Twitter @buuukky.