How STEAM camps can vaporize 'summer brain drain'
Commentary: edWeb.net's Eileen Belastock explains how giving students a chance to experiment with new ideas can bolster academic performance.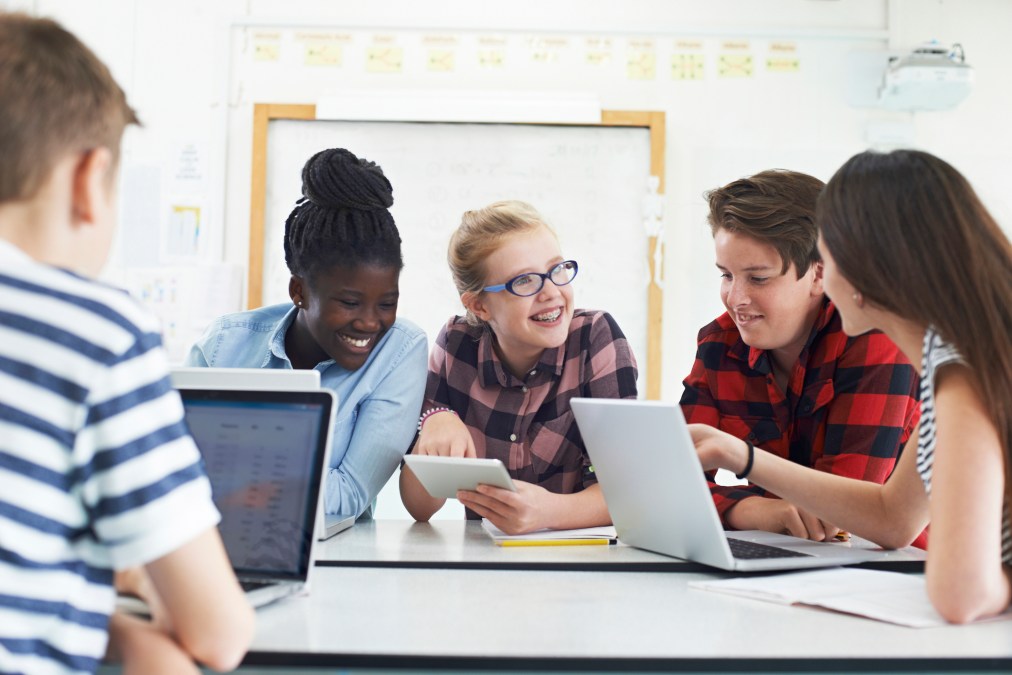 "Summer brain drain" or the "summer slide" occurs when students, especially those from low-income families, lose some of the academic skills and knowledge learned during the previous school year.
According to Erin Mulcahy, senior product strategy lead of education at littleBits, during a recent webinar hosted by edWeb.net, summer brain drain has a significant impact on elementary-aged students as she claims two-thirds of the achievement gap between lower and higher income 9th graders can be explained by summer learning loss.
These early summer learning losses also have consequences later in life, including whether students drop out of high-school or attend college.
"As our world becomes increasingly more high tech, the evolution of summer camps has moved from teaching survival skills to teaching and bringing awareness to the 21st-century skills that kids will need to be successful in school and the future of work," Mulcahy says.
This "new" summer camp format is a free or affordable environment where students work together, ideas flow, excitement is contagious, and curiosity is peaked.
Benefits of STEAM summer camp
Summer camps that focus on science, technology, engineering, art and mathematics are incredibly effective because students have the opportunity to take a deep dive into new skills and flex their technology literacy. This style of summer camp provides both mental and physical stimulation as technology gets added into things that kids already love to do.
It is not about spending the summer in front of a computer screen. It is about providing students with a balance of mental and physical stimulation and getting them to move and be outside. These camps are also designed to foster soft skills that are important in the future of work. Mulcahy points out that "technical skills and knowledge will get you into an interview for that dream job, but it is the people skills, work ethic, communication skills, emotional intelligence and personal attributes that help you be successful in your career."
Another benefit of the STEAM summer camp is that it creates a space where students can take risks without the pressures of grades and social inclusion. By supporting students' unique interests, they learn independence, empowerment, and teamwork. Summer camps are an opportunity for students to have agency and choice by asking them questions such as: "What do you want to learn about that you didn't get to during the school year?" or, "You loved technology class, so do you want to try robotics or coding?"
By learning through play, students dive deeper into topics of interest and build creative confidence that spills over into the upcoming school year.
Camp programming tips and tricks
Summer brain drain can also affect teachers, so it is essential to train teachers to be invention advisors. These advisors will not be the "sages on the stage" but focus on growth mindset and creative competencies that support and guide students. This model ensures that STEAM camp attendees have creative experiences in which they can express themselves and focus on areas of interest.
It is also advantageous to organize each camp day with a schedule, assigned roles for time and record keepers, and accessible materials and visual aids. By minimizing focus on these time-sucking tasks, students gain valuable time to create. Failure is the number one fear of students when it comes to letting their creative juices flow, so it is vital to encourage students by consistently telling them that it is okay to make mistakes and experiment with new ideas. This creates an environment where students don't judge or make fun of ideas but build off of each other's innovations.
Embrace the chaos of loud and messy. Have fun as things feel like they are spiraling out of control. And lastly, market your STEAM summer camp by spreading the word using social media to inspire teachers all over the world.
About the presenter
Erin Mulcahy is a scientist by training, having received her bachelor's degree in animal science and a master's in conservation biology. She also has a background in education and international development. Erin loves working with littleBits' global network of educators to share their passion for learning and creativity.
Join the community
STEM Learning: Full STEAM Ahead is a free professional learning community on edWeb.net that provides educators, curriculum leaders, and industry members with a place to collaborate on bringing more science, technology, engineering, and mathematics into the classroom.
This edWeb webinar referenced above, sponsored by littleBits Education, can be found here.