Internet speeds at NYC public middle schools miss the mark – audit
An audit by city Comptroller Scott Stringer's office found that middle school leaders complain of slow internet speeds.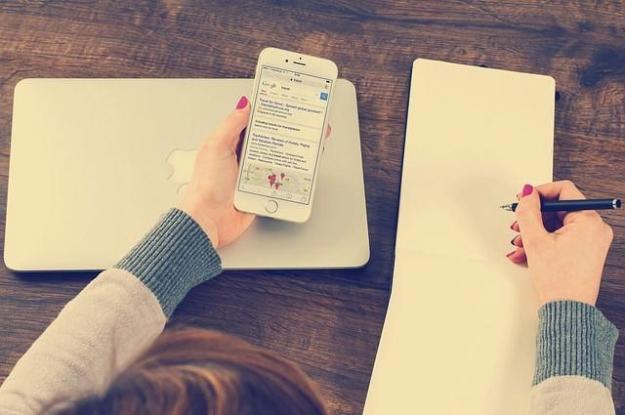 Internet speeds at New York City public middle schools are woefully inadequate despite a ballooning budget to provide fast connectivity, according to a new audit from city Comptroller Scott Stringer.
As part of the audit, released Sunday, Stringer's office found that half of the 400 middle schools surveyed said internet speeds do not meet instructional needs and school leaders have complained about poor broadband quality and service.
One-third of respondents claimed that they are not satisfied with current service, and more than half said they had difficulties streaming videos during class. About 60 percent of participants said they were not aware of tools the city Department of Education have created to manage internet use and request bandwidth upgrades.
"This is an example of exactly what not to do. With taxpayer dollars at stake, with a complex high speed internet connectivity installation to all of the City's middle schools, the DOE lacked even the most straightforward management systems," Stringer said in a statement. "Our kids deserve 21st century classrooms that prepare them for a 21st century economy."
The headaches come after the Department of Education began upgrading internet infrastructure in 2007, hoping to deliver high-speed connections of at least 10 megabits per second. The city allocated almost $1 billion for technological improvements spanning from 2010 to 2014. So far, $347.6 million was used for broadband connectivity and wireless service in schools, according to Stringer's office.
For the department's capital plan for 2015 through 2019, another $650 million was added to upgrade Internet connectivity. Auditors tested the fiber optic connections that support high-speed connectivity in city middle schools, but found that the department had no stable plans or budgets in place during the decade-long project.
They found missing project plans, implementation timelines, progress reports, costs, dates of installation, and names of contractors who worked on the project. This raises the specter of fraud and abuse, said Stringer, noting that Department of Education contractor Willard Lanham was convicted in 2012 of a $1.7 million theft and mail fraud crime associated with an internet upgrade contract. He was sentenced to 37 months in jail.
An Education spokesman told EdScoop that the city's goal is to provide 100 Mbps of internet connectivity in every school building by 2019, and that these infrastructure upgrades are underway.
"This report finds that every middle school already has high-speed internet connections and that the majority of middle schools are satisfied with their internet, and we're investing over $500 million through 2019 to further upgrade internet speed in all our classrooms," said agency spokesman Will Mantell. "We also increased central oversight six years ago to manage technology projects in the best interest of students, schools, and taxpayers."
But Stringer charged that the botched installation raises serious questions about basic management from the highest ranks at the agency. He recommended that the Department of Education improve communications with middle school administrators and partner with the schools to assess technology needs, and maintain close oversight of future projects.
"The City has a responsibility to ensure efficiency with every taxpayer dollar and to maximize every resource dedicate to our children's education," Stringer said. "The lack of organizational discipline, quality control, and overall accountability is simply startling — and as technology advances exponentially, the DOE must do better. It has to change."
Reach the reporter at corinne.lestch@edscoop.com and follow her on Twitter @clestch and @edscoop_news.