Katy ISD CIO talks about district tech priorities
John Alawneh, the chief information officer for Katy Independent School District in Texas, talks to EdScoop.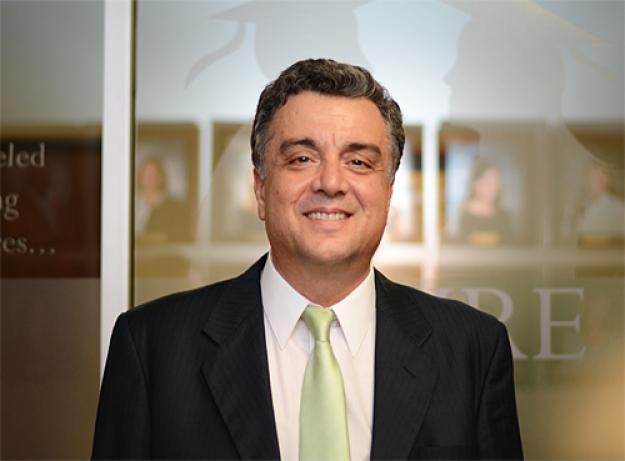 As the chief information officer for Katy Independent School District in Katy, Texas, John Alawneh juggles several responsibilities. He oversees the Technology Division for 60 schools, focusing on areas like customer support services, innovations, business intelligence, enterprise systems and infrastructure, among others.
Katy ISD is a public school district with more than 70,000 students and also serves students in the Houston area. Alawneh talked about the district's top priorities, his technology vision and how his role is changing.
EdScoop: What are your district's top technology priorities this year?
John Alawneh: Our top priority this year is the Connected Learner Initiative. The initiative is focused on creating unparalleled learning experiences for students by implementing a digital learning environment that transforms instruction by incorporating the appropriate technology, digital content, leadership and pedagogy. The initiative is teacher-driven and focused on achieving the following main objectives:
Teachers understand digital learning and become proficient.
Teachers are proficient at customizing learning for unique learners.
Create the "Digital Classroom Environment" where teachers and students have the opportunities to utilize technology inside and outside the classroom to create, collaborate, problem solve and critically think.
ES: How did you come into your role?
JA: As a lifelong learner, I love learning and education. I always had a strong passion for education. I started my career in health care and for many years while serving as an IT executive in health care, I was involved in K-12 as a volunteer. Ten years ago I got the opportunity to combine my passion and my career to serve as the CIO for a school district, and I have not looked back ever since. I love what I do.
ES: What is the most exciting or interesting project your district is currently working on? When is it scheduled to roll out?
JA: Automating data analytics for teachers and principals using business intelligence tools to drive instruction and personalized learning. We hope to roll it out in the next 12 to 14 months.
ES: How is the role of a school technology specialist or leader changing?
JA: It is about being an educator first and a technologist second. I do believe that the art of integrating technology into the learning and instructional process is going to play a bigger role in the technology specialist/leader job.
ES: What do you think the job will look like in 10 years?
JA: The short answer is, I do not know. In 10 years, technology is going to change in unimaginable ways, and consequently it will significantly change the way we learn, teach and collaborate. The role of the technology leader will undoubtedly change accordingly. Fortunately for them, they tend to thrive on change and that is probably the key factor that attracted them to this field in the first place.
Reach the reporter at corinne.lestch@edscoop.com, and follow her on Twitter @clestch and @edscoop_news.