Educause priorities list gives IT leaders a seat at the table
Educause's annual list of priorities in higher-ed IT leads with giving campus technology leaders a greater voice in institutional planning.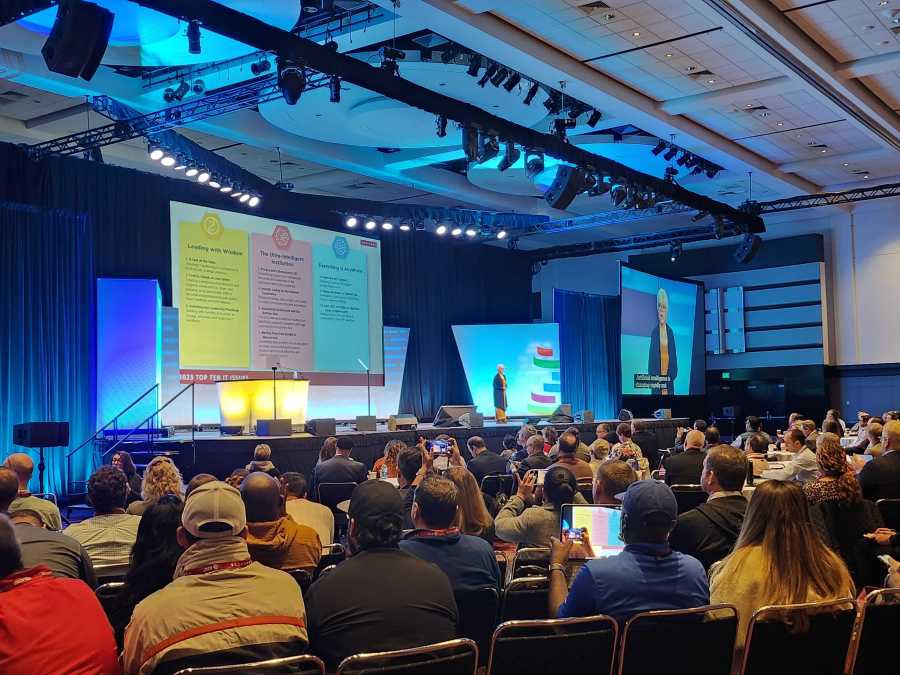 Campus technology leaders playing greater roles in overall institutional strategic planning was listed as the top issue heading into next year by the higher-education IT organization Educause.
The group's list, published Monday, ranked its 10 leading IT priorities for 2023, with college and university tech officials getting a greater "seat at the table" in major decisions leading the way, displacing privacy and cybersecurity, which slipped to the No. 2 spot. Creating workplaces that are accommodating to staff needs an supportive of career objectives ranked third.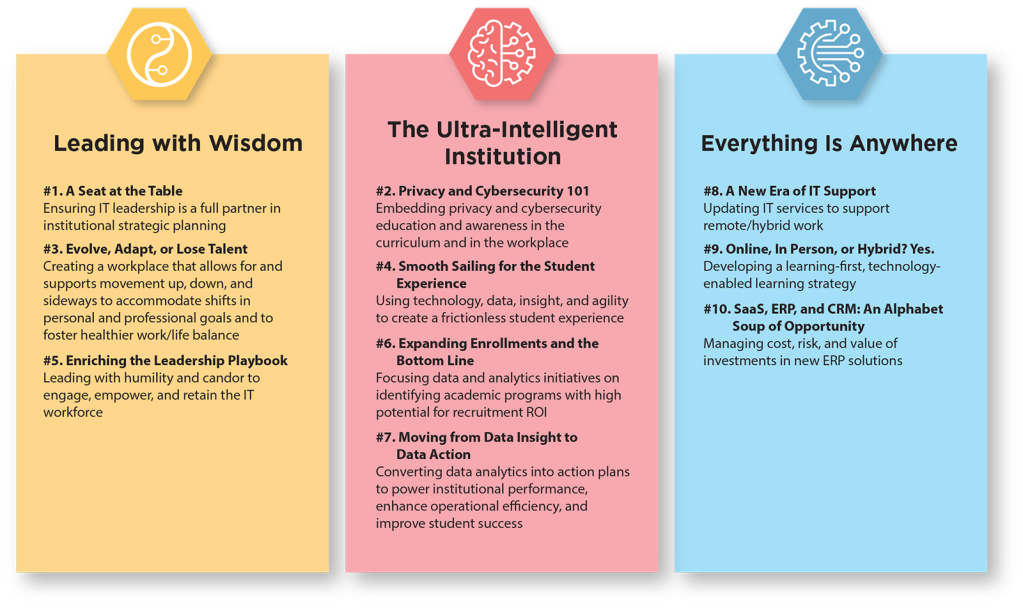 During a preview of the list during Educause's annual conference last week in Denver, Susan Grajek, the group's vice president for partnerships, communities and research, said that as hybrid learning and working takes hold, IT leaders need to keep up.
Staff expectations have changed, and IT leaders need foster working environments that are supportive of employees' personal and professional goals, and also promote healthier work-life balances.
Failing to evolve and adapt to new working habits could lead to institutions losing more IT talent to the private sector, said Grajek. One suggestion further down the list is for IT leaders to inspire and support their employees by demonstrating humility and candor.
"In 2023, the Top 10 IT Issues focus on acting on the results of what we've learned [from the pandemic], and the challenges that institutions are facing," Grajek said at the Denver conference. "We're moving from task-specific, silo-specific work, to institution-wide, flexible, reusable models for running the higher education institution and achieving its mission."
Other topics on the list included using technology and data insights to improve the student experience and using data analytics to identify academic programs that might attract new students and reverse enrollment declines.
This year's list, which is drawn up by an expert panel and then voted on by Educause's members, also included converting data insights into action plans and updating IT services to support students, faculty and staff wherever they are working. Developing a learning-first tech-enabled strategy ranked in ninth place, while managing the cost and risk of new enterprise resource planning solutions took the final spot.