More universities delay reopening plans amid COVID-19 surges
After a spike in positive coronavirus tests, leaders at the University of Arizona announced a pause on bringing more students back to campus, while outbreaks at other schools have are similarly delaying reopenings.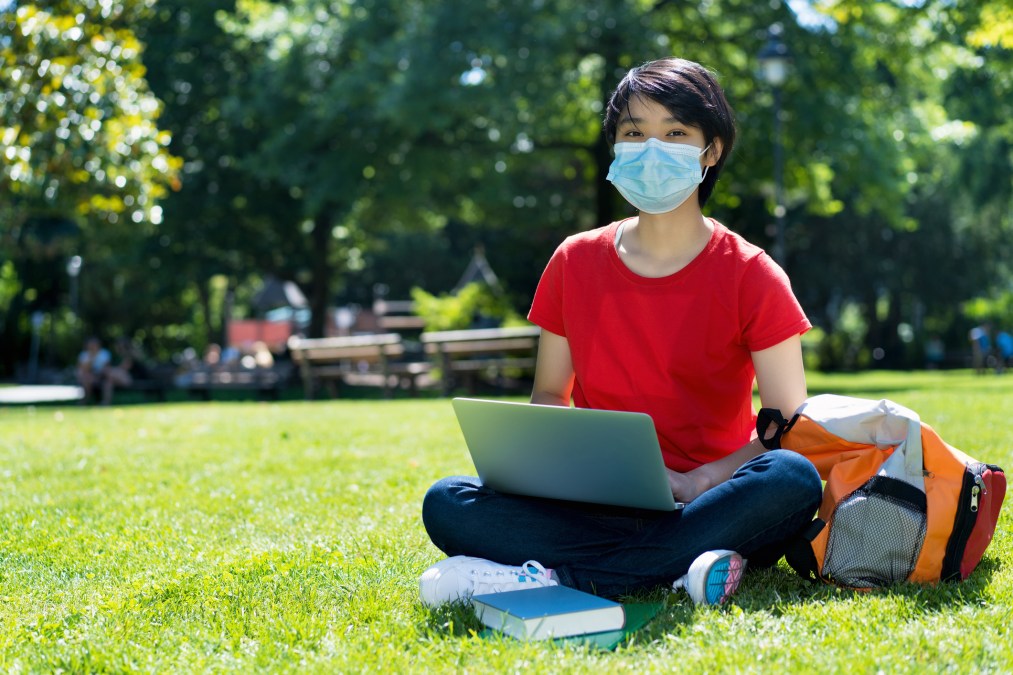 With a growing numbers of students contracting COVID-19, several universities across the country are reevaluating their plans to reopen classes for the fall semester.
The reversals come after many universities decided to bring students back to campus for the fall, including the University of Arizona, which in August said it planned to begin bringing more students back to campus at this point in the semester. The university announced Monday it has amended that plan and will continue to only hold essential classes for 5,000 students enrolled in labs and performing arts courses. University leaders said they'll delay bringing additional students back to campus for in-person classes.
"This is out of an abundance of caution," UA President Robert Robbins said during a briefing Monday. "We obviously, over the last couple of weeks, saw a great spike in cases."
From Sep. 12-21, the university administered more than 8,000 COVID-19 tests and recorded nearly 1,000 positive cases for an 12.3% positive rate, according to its COVID-19 dashboard.
While the majority of students are following university health and safety guidelines, Robbins said there are some groups that are choosing not to wear face coverings, congregating in large groups and failing to isolate when ill. He added that the university will take disciplinary action against students who continue to ignore the rules.
"We've gone from begging, encouraging, now moving into the action phase of where your choices will have consequences," Robbins said, "and there will be individuals who will be asked to leave the university."
In addition to slowing its reentry plan, the University of Arizona is also recommending that students shelter in place until the end of the month.
'Temporary situation'
Other universities are also seeing rapid spikes in positive COVID-19 cases on their campuses, including State University of New York, Oswego; Providence College in Rhode Island; and University of Colorado, Boulder.
After a surge in cases last week that the university attributed to student parties, SUNY Oswego announced that all in-person classes and activities will be paused until Oct. 5. The university has reported more than 500 positive cases since classes began Aug. 24.
Providence College moved classes online and issued a stay-at-home order for students after more than 80 students tested positive for the coronavirus in a two-day period last week, the college announced. As of Monday, there were 150 positive cases. College leaders said they haven't determined where the outbreak began and will decide later this week whether to reopen in-person classes.
The University of Colorado, Boulder also announced Monday that in-person classes will be suspended for two weeks starting Wednesday, again because of surging COVID-19 cases. Since Friday, the university has confirmed 765 coronavirus infections since classes began Aug. 24.
"At the moment this is a temporary situation, but it could become permanent if we continue to disregard public health guidelines," Chancellor Phil DiStefano said in a video message to students.
Some universities have not yet made the call to move classes online, but have placed more restrictions on gatherings and events, including all Connecticut state colleges and Iowa public universities, which announced Monday that spring break will be cancelled, in an attempt to control COVID-19 outbreaks.
Still other universities are plowing ahead with in-person classes, relying on frequent testing of students and enforcing health guidelines to keep outbreaks in check.