​Nearly 300 organizations announce new computer science education commitments
Unveiled at the CSforALL summit, education & community groups from around the country have formed partnerships expected to reach 47 million students.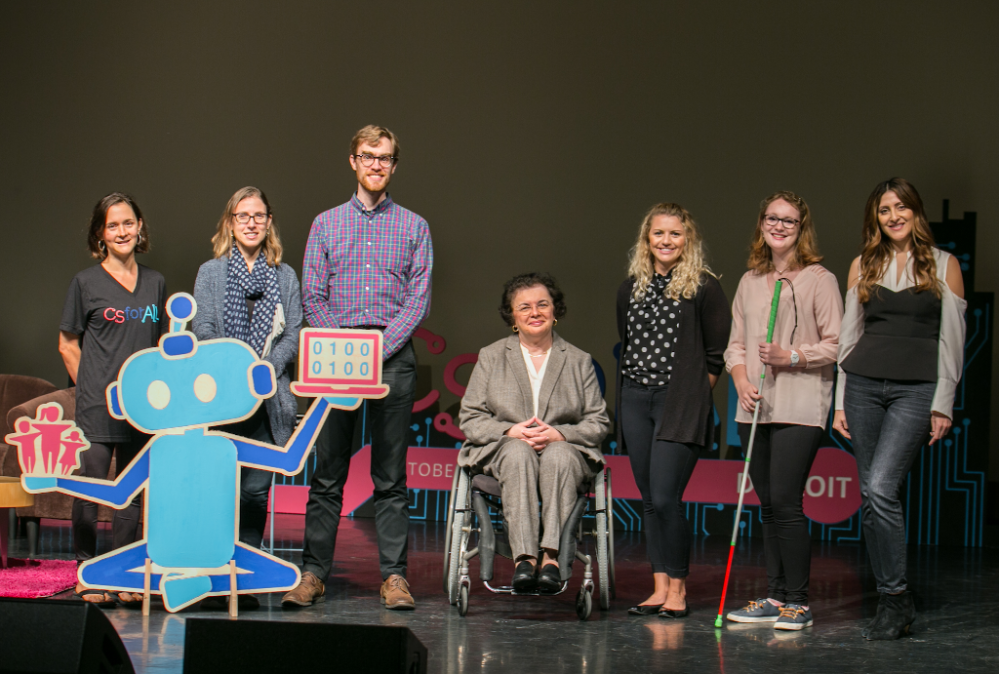 CSforALL, an initiative funded by the National Science Foundation to expand computer science education across the U.S., announced new commitments from 294 organizations on Tuesday.
Announced as part of the second annual CSforALL Summit at Wayne State University in Detroit, the announcements cover an assortment of projects and partnerships that aim to increase access to computer science education, whether through general education programs, after school or summer programs, research efforts, learning aids, or new accessibility tools.
The organization estimates that these new commitments will yield new learning opportunities for 47 million K-12 students and 246,000 teachers.
Michael Preston, co-founder and managing partner of CSforALL, told EdScoop there are few benchmarks to gauge national progress on computer science education, but these commitments provide a tool to demonstrate growth and impact.
"Ultimately, we want to show that it's happening, it's growing and there's a breadth of partner organizations everywhere that are collectively doing this work," Preston said. "We went from a place five or six years ago where people said nobody was doing computer science to a place where comfortably a lot of places are committing to it."
One of the largest commitments comes from a group of 105 organizations that have signed a pledge to increase access of computer science educational resources to students with disabilities. Organizations that sign this pledge do so with commitments specific to one of four categories: content creators, program providers, school districts/education associations, or investors. According to CSforALL, there are approximately 7.6 million students with disabilities in the U.S.
Targeting specific areas of computer science education, such as accessibility for disabled students, provides CSforALL a chance to establish a narrative around the issue, Preston said. One of his biggest fears, he said, is that people will reduce their thinking about computer science education to "we need more coding classes." There's much more to it than that, he said.
Another commitment comes from 13 universities across 10 states — California, Indiana, Michigan, Minnesota, New Mexico, New Jersey, New York, Ohio, Oregon and Rhode Island — that will create or expand courses that prepare educators to instruct students in computer science.
Another partnership led by the Digital Harbor Foundation focuses on designing a scalable program to serve youth in community recreation centers.
The Quicken Loans Community Fund and the Detroit Public Schools Community District have announced a partnership to fund a district-wide plan for computer science education.
An additional 22 organizations have committed to serving students and educators across Michigan with new computer science offerings.
A full account of new commitments announced at the CSforALL summit can be found in a Medium post, here . CSforALL also created an interactive data visualization that allows the user to explore a statistical breakdown of how each commitment fits into various categories, such as "supporting local change" or "growing the movement."