New research center to explore future of online learning
As online learning grows, the U.S. Department of Education is funding a research center to develop practices for instructors to help struggling students.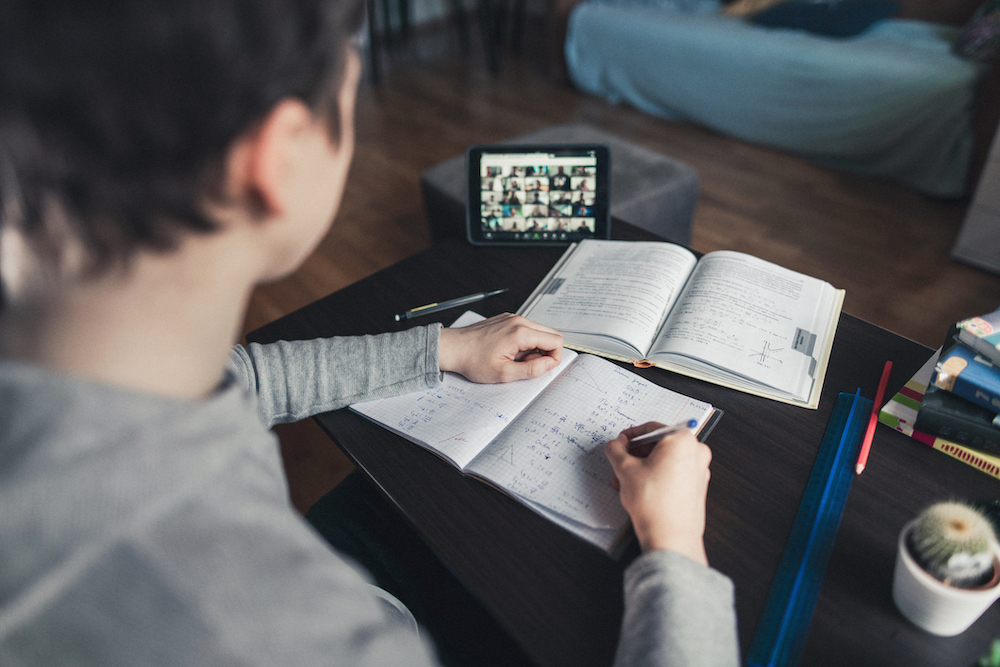 The U.S. Department of Education is investing $10 million in a research center to explore what strategies teachers can use or digital tools to offer to help college students better manage online learning.
Even as their campuses reopen after the coronavirus pandemic, higher education institutions are offering more online and hybrid options, which provide greater flexibility to students. Adapting to online learning, though, requires adjusting self-directed learning skills like time management and communication for a digital format. Organizers of the research center, led by Columbia University's Community College Research Center and SRI Education, said they'll eventually create a set of best tools and practices for prepare students to effectively learn online and support a nationwide professional development program.
"Some of the early studies of online learning found that students who were less well-prepared academically struggled more in online courses," SRI's Rebecca Griffiths, one of the center's principal investigators, told EdScoop. "I think that evidence suggests that students taking online courses may need more scaffolding and help to learn how to manage their learning process than students who are in face to face settings with more of a structured educational environment."
Griffiths said she and her colleagues will conduct research on what skills students and instructors think are important in managing virtual learning. The technologies and strategies the center tests are intended to fulfill specific instruction goals, like building online students' sense of belonging or note-taking strategies. Griffiths said the basis for the research is that technology cannot address these sorts of problems alone but that tech solutions can be helpful for instructors looking to connect with and assist students.
The center's researchers plan to work directly with nine broad-access colleges, which accept more than 70% of applicants. Those schools will include five minority-serving institutions, seven community colleges, two four-year universities and an online competency-based college. The center will also partner with nonprofit Achieving the Dream, which works with 300 higher education institutions.
Some examples of what the center might test are apps to help with online learning, like time management apps, or new features that companies want to offer, like a tool that would help students estimate the amount of time needed to complete coursework. Griffiths said the center already gathered letters of support from McGraw Hill and OpenStax, a nonprofit based out of Houston's Rice University that offers open educational resources.
Recent National Student Clearinghouse data showed that outline enrollment grew in higher education for the spring, though overall undergraduate enrollment overall dropped 5.9% for spring, the steepest decline since the COVID-19 pandemic began. Companies that offer shorter-term, online programs are also growing, with the online course provider EdX reporting a 10-fold increase in the number of first-time users last year.