North Carolina reaches 100 percent broadband connectivity in K-12 schools
State officials initially hoped to achieve this milestone by 2022, but after re-evaluating their approach, they found a way to reach all students in 2018.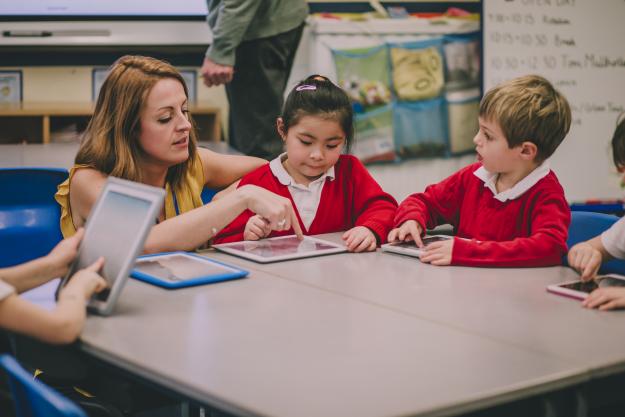 Twelve years after the state launched its School Connectivity Initiative with the intention of boosting high-speed networks and technology access across public schools, North Carolina says it has equipped every K-12 classroom with high-speed broadband access.
State Lt. Gov. Dan Forest said the state will finalize the broadband infrastructure for the remaining classrooms lacking a high-speed connection later this year. Forest and a number of other state and federal education and broadband leaders, including Federal Communications Commission (FCC) Chairman Ajit Pai, celebrated the achievement at a local high school on Tuesday.
Forest commended the program's successes, even before completion, referencing the progress that the high school he was speaking at had made partly through access to broadband and classroom technology — from an F to a C, according to the state's School Performance Grades.
"Connecting all of our public school classrooms to high-speed broadband will bridge the education divide, allowing opportunity for an excellent education to all public school students," Forest said.
Initial estimates said high-speed broadband would not reach 100 percent of North Carolina classrooms until 2022. Forest credited the state's Digital Learning Plan with accelerating the broadband goals and bumping up the timeline. Through the Digital Learning Plan, state officials in 2014 began publishing specific policies and steps for educators to take for a smooth transition to digital learning.
"That's just way too long. I said, 'What do we have to do to speed this thing up?'" he said.
North Carolina officials say theirs is the first state to reach complete classroom connectivity, and Tracy Weeks, executive director of the State Educational Technology Directors Association (SETDA), confirmed this to EdScoop. However, other states, including Arkansas in 2017, have made similar claims.
North Carolina needs high-speed broadband in schools to effectively teach computer science, a field that currently has 18,000 open positions in the state, according to State Superintendent Mark Johnson. But a lack of broadband access in kids' homes even when it's available at school — a concept known as the "homework gap" — needs addressing as well, officials said.
The Institute of Museum and Library Sciences recently awarded $250,000 in grant money to the State Library of North Carolina and the Broadband Infrastructure Office of the North Carolina Department of Information Technology to fund four libraries with Wi-Fi hotspots that students can borrow to gain access to Wi-Fi at home. Nearly 10 percent of North Carolina houses with school-aged children don't have access to Wi-Fi, said State Librarian Cal Shephard in a recent statement, and the funds will be used to provide access for 300 families over two years.