Olivet Nazarene U. launches virtual tuition-free classes for adults
The new program features an online, asynchronous classroom that allows students to participate in classes and pay per credit later.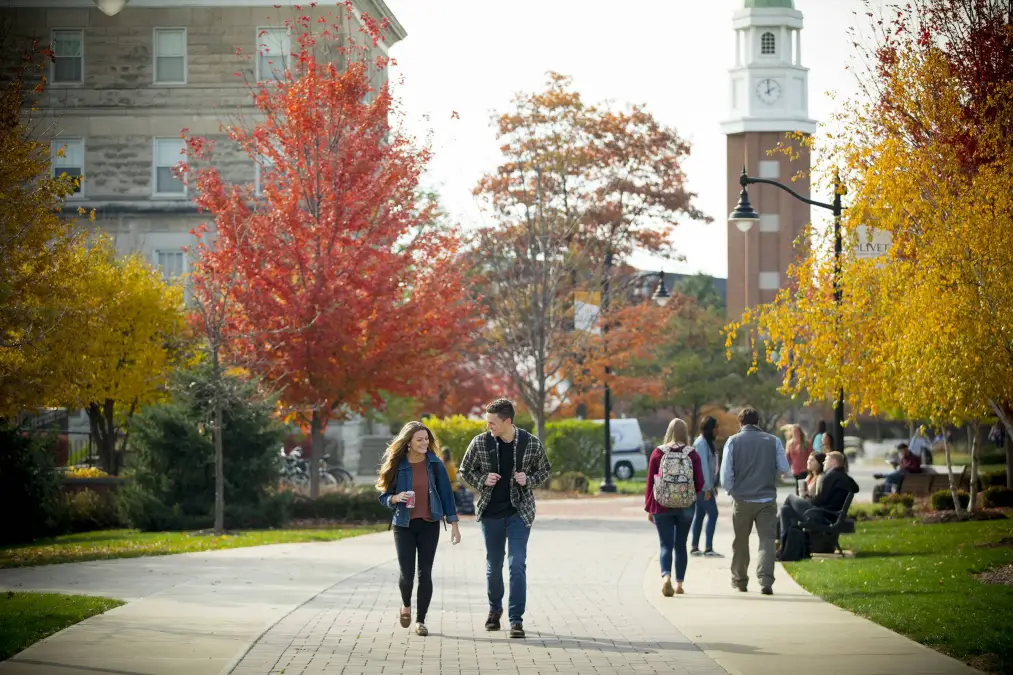 Adult learners at the Olivet Nazarene University School of Graduate and Continuing Studies can now access online general education classes for no up-front cost.
The courses are part of the Christian university's "YourWay" program, "an online, completely asynchronous flipped classroom" open exclusively to adult learners.
"[These] general education courses are tuition-free, so that adult students from across the nation have equitable access to college," Ryan Spittal, vice president for the university's global division, said in a press release. "Since every student has to take general education courses before taking the courses specific to their degree program, this tuition-free general education initiative flattens barriers and bends the cost curve, allowing students to take courses with no up-front cost."
The catch is that students have to pay if they want their transcripts following completion of each course, according to the university headquartered in Bourbonnais, Illinois, about 60 miles southwest of Chicago. Upon passing their courses, students can pay $50 per credit hour to get an official transcript, payable via PayPal, that can be used for credit toward a bachelor's degree.
With no need to pay up front, students jump directly into coursework, including reading material and online discussions with other students and faculty. To further reduce costs, students are not required to purchase books, and all needed materials are available inside the platform.
Course lectures are prerecorded, allowing professors to focus on the engagement aspect of the course, rather than active teaching.
Courses also include gamified elements like badges, quizzes and an immediate feedback tool to promote continued engagement. The instruction is designed to be taken in small doses and homework and tests have unlimited retakes.
"Compelling content is important, but we feel that facilitating connection in an online environment is key to effective education," Spittal said. "It is more important now than ever before, especially in this social-distancing culture, to provide a quality of education and moment-making connections in an online experience that reflects our supportive on-campus ethos."
The platform is built on Salesforce's online learning platform, Trailhead, which runs on the company's cloud. The university has created the "Wayfinder Community," which it refers to as a "digital campus" in the software. There, students can go to their virtual classrooms, interact with advisers and collaborate with peers.
"Technology has the potential to transform the world, including increasing access to education," Rob Acker, CEO of Salesforce's philanthropic organization, said in the release. "It takes organizations like Olivet Nazarene to see that potential and turn it into a reality. By democratizing education and making it more accessible, Olivet Nazarene is unlocking opportunities for its students and creating a better future for us all."