Technology aids university transfer students, but human connection is key
Universities and colleges are getting better organized with credit transfers, but technology can't replace face-to-face orientations, leaders said.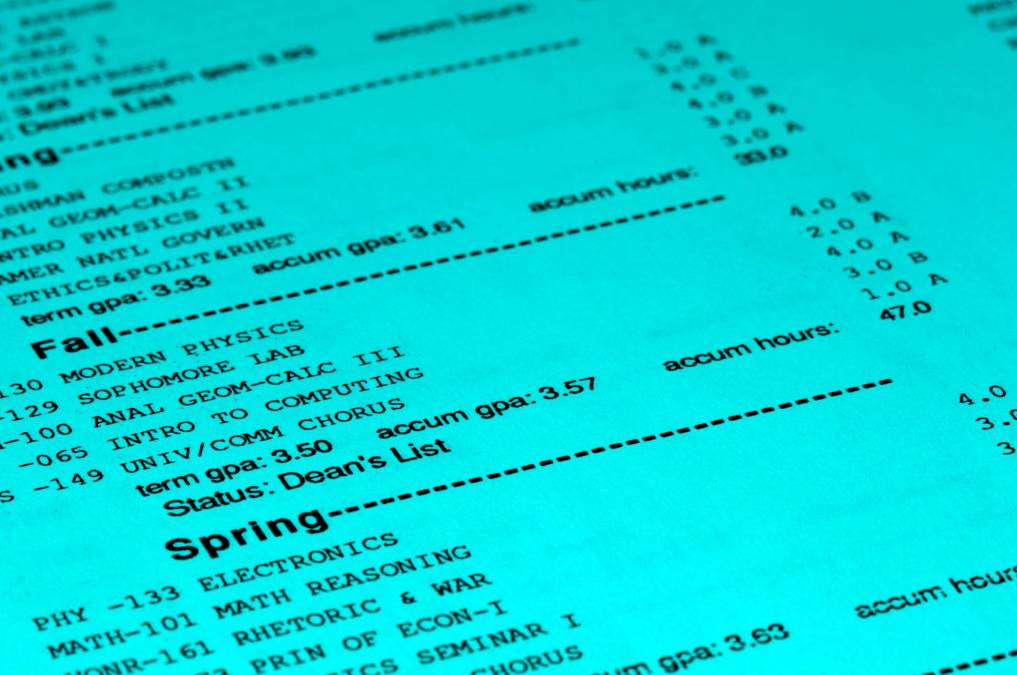 Colleges and universities are rapidly adapting technologies that can assist transfer students on their way to a degree, but ensuring success still will require human outreach.
Apps like the widely-adapted Transferology can help students navigate transfer agreements and earn credit. Some higher education institutions are launching in-house solutions to help students confirm they're taking the right courses. The COVID-19 pandemic also prompted higher education to adopt online orientations and guides to adapting to campus for all students, including transfer students.
To take advantage of course-mapping technology, the conversation about transferring needs to start early, said John Fink, a researcher with Columbia University's Community College Research Center. Fink told EdScoop that planning for transfer comes often at the end of a student's time at community college, not the beginning, sometimes preventing them from taking courses that would have neatly transferred to a four-year school's requirements.
"The advice is always: the sooner that students know where they want to transfer and what broad field of study — if not specific major — they want to major in at the transfer destination, generally, the better they are in figuring out if the credits are going to apply," Fink said. "This is why a lot of community colleges where transferring is part of their design and their mission have really focused on shifting the conversation more towards the front end."
Transfer enrollment dropped significantly over the course of the pandemic according to the National Student Clearinghouse. In a June report, the research organization found that overall transfer enrollment dropped 10% over last spring, while non-transfer enrollment dropped 6.5%. The report found that upward transfer, when a student moves from a two-year to a four-year institution, rose 1.5% in the spring. That's compared to a 5.5% decline last year.
"This trend may be a reflection of ongoing efforts to streamline the transfer process during the pandemic in order to reduce inequities in access to bachelor's degrees," the report reads.
A smooth transition
Those efforts include technology. In a recent budget, California Gov. Gavin Newsom outlined $10 million for software that would map out long-term curricular plans for students. He outlined $10 million more to ensure course numbers are unified throughout community colleges for easier transfer.
Some institutions and states enter agreements in which students are guaranteed a smooth transfer between certain institutions. Ohio is one of those states, offering the Ohio Guaranteed Transfer Pathways, which are agreements between community colleges and public institutions that courses will transfer. The state posts information online so students can check how their credits will transfer, but schools also maintain pages on Transferology, a transfer-mapping service.
Transferology, owned by the higher education software company CollegeSource, allows users to tap into a nationwide network of nearly 400 subscribing institutions that maintain databases of courses and transfer equivalencies. CollegeSource executive Alanna Fenton-Esquinas said Transferology has seen an uptick in adoption during the coronavirus pandemic. Twice as many institutions joined the network during the first half of 2021 compared to the first half of 2020, she said.
"If anything, institutions have realized the importance of this work and prioritized it [because of the pandemic]," Fenton-Esquinas said. "There has been a lot of focus on transfer this year."
Mapping a path
Norwich University, in Vermont, and Goodwin University, in Connecticut, both signed onto Transferology in May. Connecticut is part of the New England College Independent College Transfer Guarantee, which ensures that when a student graduates with an associate degree, they earn acceptance into participating institutions, like Goodwin.
"When most students are looking at 'where am I going to complete my degree,' they want to know how long it's going to take and how much money is it going to cost," said Allison Misky, Goodwin's registrar. "While Transferology won't assist them with the money aspect, it will assist them to show what courses will transfer in."
Other schools, though, want more personalized solutions.
Arizona State University launched MyPath2ASU last July, an online tool that allows students at thousands of colleges to build a key for how the classes they take at their institutions would transfer to ASU. Students can enter their majors and degrees they're seeking and receive all the course requirements. They can also save that map and mark courses as completed along their time at their start institution before moving on to ASU.
"Out of state, we saw close to a 500% increase in engagement," said Renee Beauchamp, ASU's director of transfer operations. "In our previous pathway program that we had, we didn't have technology linked to it. So we can tell that students are engaged in the tool and like it."
When the transfer tool launched, ASU officials worked with institutions around the state on outreach. The university entered "universal articulation" agreements with community colleges that advertise the tool as part of an ensured path to transfer. ASU and its partners worked together on student communications, co-branding and other content so that students would know the option was available.
Fink said technology has been able to address the question of equivalences thus far, but there still needs to be work on offering experiences and connections with people, as well as internships that can help students develop career paths.
"[There's a problem] that's not as easy a one for technology to take which is how well are colleges helping students explore what they're interested in as they enter the college," he said.
Navigating campus life
After mapping out the path to a degree, students still need to get adjusted to a new campus, and — especially after the pandemic boosted adoption of online learning — new learning management systems and communication tools. Many orientation activities and new student education programs moved online during the pandemic, pushing institutions into designing digital experiences. Many upgraded online campus maps and navigation tools.
"[It's] almost like arriving at a party at like 10 o'clock or 11 o'clock," Fink said. "A lot of folks have already sort of met their people, they developed their friend group that they met through university housing."
For Ohio's Miami University, virtual orientation has helped form those connections. With in-person orientation, students are welcomed by student orientation undergraduate leaders that would be able to answer questions about interest areas. When that process moved online, those meetings didn't have that in-person component but were able to more easily keep connected.
"What we've done during the pandemic is that every student has a go-to student orientation undergraduate leader that they're able to contact with questions over the course of the summer," said Elizabeth Walsh, director of Miami University's orientation and transition programs. "So there's a little bit more longevity to those relationships, which I think has been a positive change."
Students, particularly first-year students, still crave in-person connection, so orientations will shift back in that direction, Walsh said, but Miami University is exploring keeping some parts of the orientation process online. Along with online correspondence with orientation leaders, the university will also consider maintaining orientation modules on Canvas, its learning management system.
"Orientation is described as like drinking water from a fire hose because there's so much information to learn in a really quick orientation program," Walsh said. "They're able to refer back to Canvas and to explore in-depth. There's lots of links to websites to learn more if folks are interested, if the module doesn't provide as much as they hope. That is something we haven't been able to do in the same way with an in-person orientation program."