More than 39 million Americans earned college credits, but no credentials
As colleges seek more students, new data shows the number of people who have earned some college credits, but no credentials.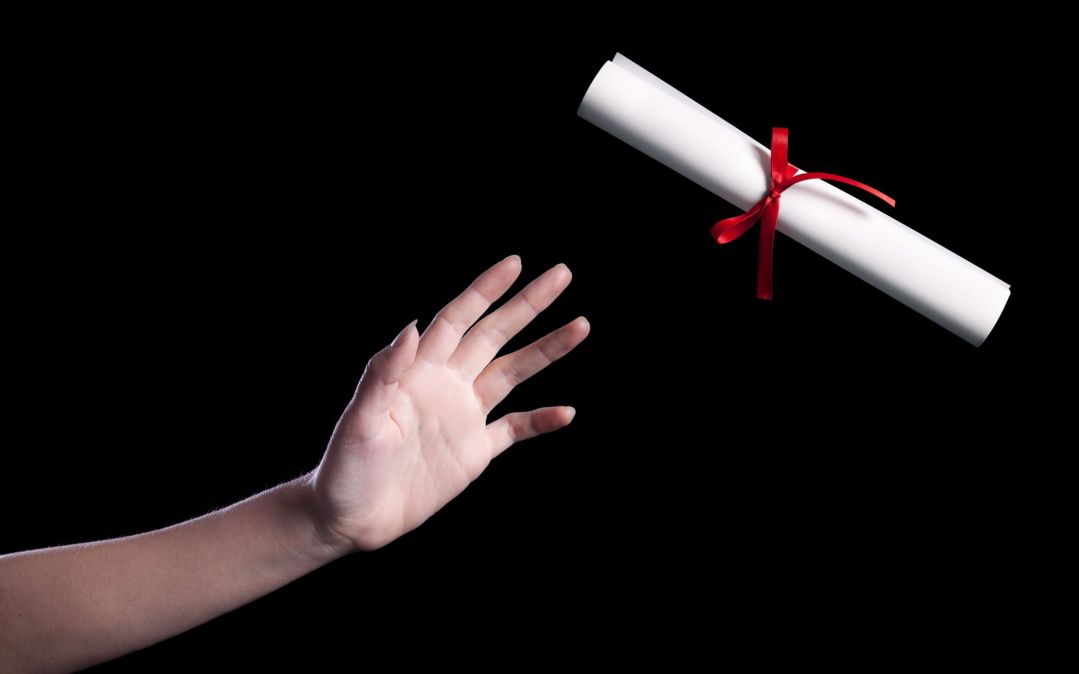 The number of Americans who took some college credits, but did not earn a college credential shot up 3.1 million since 2019, according to recent data from the National Student Clearinghouse's Research Center.
More than 39 million people fell into this category as of the 2020-21 academic year, though the organization found that about 944,000 of those individuals re-enrolled.
Even before the pandemic, colleges and universities were exploring ways to bring back students who've earned some college credits, but not a degree or credential, a status commonly referred to as "stopped out." The pandemic pushed some students out of school, but also prompted some workers to reconsider their careers and pursue new skills. Colleges are trying to connect with these learners through online courses and certificates designed to quickly boost their skills.
The research shows the "scale of opportunity" in educating these students and boosting postsecondary attainment nationwide, Doug Shapiro, the Clearinghouse Research Center's executive director, said in a press release.
"Moreover, at a time when most colleges are still reeling from historic enrollment declines during the pandemic, the continued health of higher education institutions, and their ability to meet the needs of future students, may depend on their success at re-engaging [these] learners," he said.
About one-third of the students who fell into the "some college, no credential" category were from four states: California, Texas, New York and Illinois. Every state — except Nebraska and Connecticut — experienced an uptick in the number of students in that category.
Only about 2 million students who've earned some credit, but no credential, are younger than 25, accounting for about 5.4% of the overall total. Nearly half of the students who re-enrolled and earned their first credential were between 25 and 34 years old.
Colleges are increasingly building out their online offerings and supports to attract students outside of traditional undergraduate age and bolster enrollment. Students who re-enrolled were still predominantly white, at 37.9%, but 17.5% of re-enrolled students were Hispanic and 17.6% were Black.
Students were also likely to change institutions when re-enrolling, with many who had previously earned college credits at a community college re-enrolling at another two-year school
Technology can serve as an "equalizer" when bringing these students back, Amy Smith, chief learning officer of the online education company StraighterLine, told EdScoop last December.
Online classes are one way to adjust coursework to a continuing student's schedule, Smith said at the time, but many schools are also experimenting with delivering support services online. Some are setting up systems that flag students who need help — academically or otherwise — staying on track.