Partnerships key in federal 5-year plan for STEM workforce
A recent report that also emphasizes transparency and interdisciplinary work provides educators and policymakers a roadmap to expand STEM learning.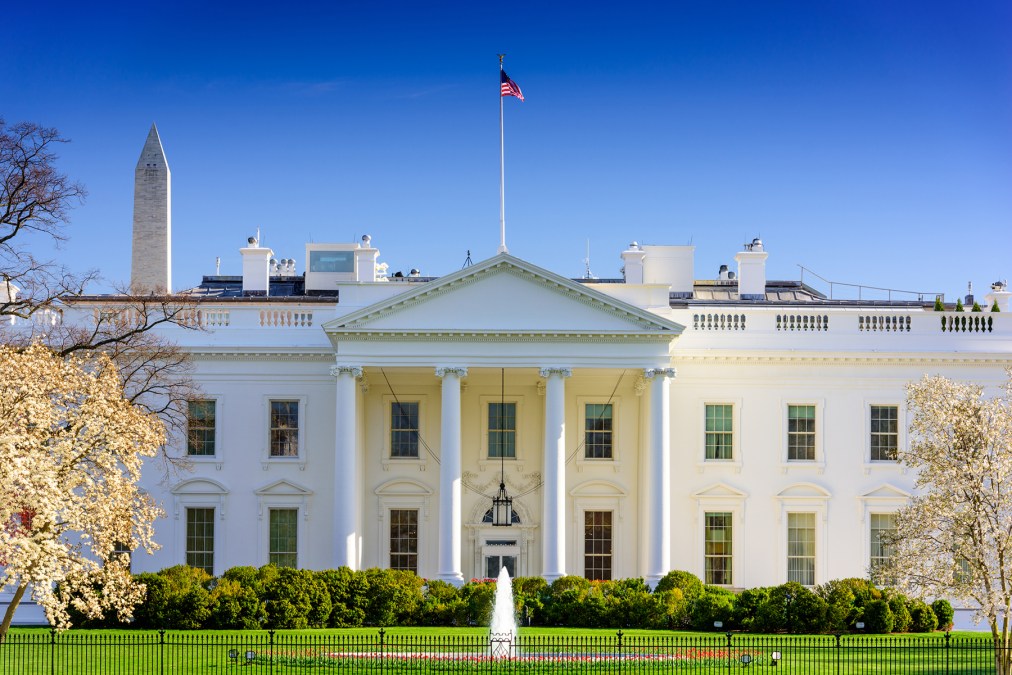 A recent federal report on STEM education is giving experts hope that the government is strengthening its role in directing technology-related education policy.
The report, published last month by the White House's Office of Science and Technology Policy and the National Science and Technology Council, advances the current administration's stance on computer science education outlined in President Trump's 2017 memorandum stating that students today will need science, technology, engineering and mathematics skills to compete in tomorrow's workforce.
The first five-year strategy report, released in 2013 under the Obama administration, prioritizes many of the same concepts as the December report; they share a focus on supporting graduate and undergraduate institutions in the development of STEM paths, increasing the diversity and inclusivity of STEM fields and creating a foundation for STEM literacy in K-12 students. The desire for STEM experience has expanded since 2013 in the workforce and in the classroom, but experts hope that the 2018 report can help teachers who might not be up to speed or on the cutting edge of the field.
"We hope that they can align their efforts to create resources that affect teachers who are working on the ground level that want to implement these ideas into their classroom but don't have an on-ramp — that don't know what that first step should be to incorporating computational thinking or digital literacy skills into their classroom," said Ji Soo Song, policy analyst for the International Society for Technology in Education.
The guidelines in the report are a response to section 101 of the America COMPETES Reauthorization Act of 2010, a bipartisan bill meant to strengthen the U.S.'s global posture on science and technology education. The bill requires a committee under the NSTC to coordinate federal programs and activities in support of STEM education through all federal agencies that have programs in support of STEM education. Every five years, the committee is tasked with writing a strategy guide for the next five years of nationwide STEM education — creating a "North Star" for STEM stakeholders in government and education.
Goals and 'pathways'
The strategy outlined in the 35-page report delineates the responsibilities and objectives for 15 federal agencies, including some without obvious ties to an education agenda, such as the departments of Transportation, Agriculture, and Homeland Security. The agencies are aligned in the pursuit of three common goals for American STEM education: building a strong foundation for STEM literacy, increasing diversity, equity and inclusion in STEM, and preparing the STEM workforce for the future. To actually reach those goals, the report lays out four "pathways to success" that federal agencies can take to get involved with STEM classrooms directly, Song said.
The four pathways to successful STEM education — Enhancing public-private STEM partnerships, building computational literacy, engaging students across different disciplines, and acting with transparency — are paired with specific recommendations for federal agencies to take to progress along the path, along with examples of actual federal programs advancing STEM education currently. For example, the report highlights a successful 25-year partnership between the Naval Research Laboratory and HBCU's that offers summer internships to undergraduate students studying in STEM fields, fostering a potential workforce pipeline for the Navy while maintaining educational value for students.
The report calls on federal agencies to create a STEM "ecosystem" among educational institutions and federal facilities, potentially through a new online platform that helps federal employees and private citizens find STEM education-related federal activities and funding opportunities. Tangential to this call-to-action is a directive for federal agencies to expand the number of funding opportunities for STEM-based professional development, as well as internships and apprenticeships available to students of all ages.
That renewed effort to provide funding for teacher-training and professional development across different agencies will be crucial to helping teachers in the classroom, Song told EdScoop.
"I hope that there will be a focused effort in directly helping teachers refine their practice at the classroom level, making that research that they fund more digestible, giving teachers ideas for actionable steps that they can take tomorrow into the classroom," he said.
'The workforce is changing so rapidly'
Song and National Council of Teachers of Mathematics President Robert Berry said that an increased federal focus on computational thinking would prove valuable for the economy and students entering the workforce in the long run.
"The landscape of the workforce is changing so rapidly that the ability to break a huge problem down into smaller chunks, use data analysis to come up with [solutions], evaluate those results and iterate will be crucial no matter what students go into in the future," Song said. "A lot of the research done on these topics — computational thinking, digital citizenship and other elements mentioned in this report — are written in a language that oftentimes teachers don't have the time or energy to understand."
The report calls for federal agencies to promote cybersecurity and digital literacy workshops for educators, as well as provide funding for researchers and students in higher education studying digital ethics and data privacy. Berry said that a federal government initiative to expand critical thinking — a key component of mathematics education — intersects quite nicely with his own organization's efforts to expand STEM education.
Both Song and Berry also praised the report's emphasis on expanding diversity and inclusion within STEM, and the enormous role the federal government could play in such an effort.
"There's a lot of value there because it speaks on a lot of things educators would value — issues of equity and diversity, issues of preparing for the workforce and issues of understanding content," Berry said.
While the report's establishes "increased diversity in STEM education" as a goal for its five year plan, it lacks explicit instructions for federal agencies to encourage inclusion in STEM fields — a missed opportunity, Song said.
"I'm relieved to hear that the federal government acknowledges the role of implicit bias and other systemic issues that are preventing groups from entering STEM professions," Song said. "I hope that the content of this report means that the federal government will strive to work with organizations that share that commitment. I didn't see a specific recommendation for that. So doubling down on the diversity, equity and inclusion piece, that's something I'd like to see, but I'm glad to see it as a major inclusion in the report."
The report concludes by offering a "how-to" guide for federal employees, K-12 and college educators, students and administrators to get the most out of it — to "gain inspiration for their own policies, programs, and activities," according to the report. Teachers and professors are encouraged to use the report to expand professional development and public-private partnerships, while federal employees are instructed to use the report to align future policies with efficient and quality STEM education techniques.