New AP computer science course sees 50 percent growth in second year
The Computer Science Principles course is a boon because it approaches the subject from a creative, multi-disciplinary view, officials say.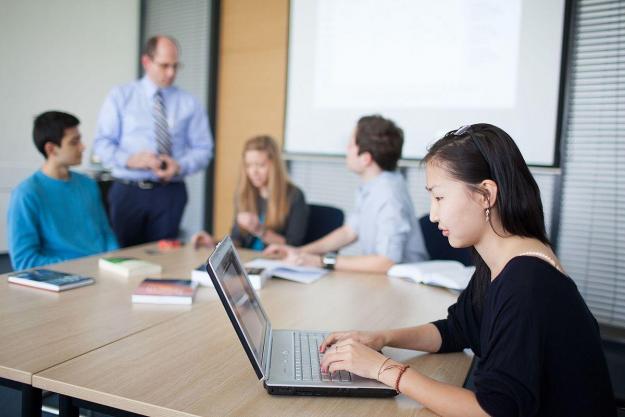 Two years removed from its launch, the College Board's AP Computer Science Principles (AP CSP) course is one of the organization's fastest-growing classes, according to new data detailing student participation from the 2017-18 academic year.
As of May, 76,000 students across the country were enrolled in the class, a 50 percent increase from the 50,000 enrolled at the same time in 2017. This course is especially popular, officials said, because it requires less technical savvy than other computer science courses. The curriculum focuses on the creativity and thinking behind the technical aspects of computer science, offering a lower barrier of entry into the discipline for students without a coding background.
The data, released by the College Board on Tuesday, is expected to be supplemented by further enrollment information later in the summer. For now, however, it follows a trend of growing participation in AP Computer Science A (AP CSA) and AP CSP courses. Participation in the AP CSA course , which covers more traditional computer science concepts, grew from 57,937 to 103,737 students across the country from 2016 to 2017.
Since launching the AP CSP course in 2016, the College Board has placed a greater emphasis on making computer science education more accessible to all learners. As a result, the advanced courses have seen higher participation rates among women and minority students; after enlisting third-party curriculum and professional development partners as computer science teachers, female, Hispanic and African-American participation more than doubled across both AP computer science courses from 2016 to 2017.
"The success of AP CSP is thanks to the tireless work of educators and AP teachers around the country who have made access to computer science education for all students a priority," said Trevor Packer, who leads the AP Program. "Students are flocking to these courses because they know they will be using computer science in whatever career they choose."