Colleges and institutions need to pick up the pace to meet AI skills demand
A new survey of higher education officials points to a shortage of instructors and infrastructure in the face of rising demand for AI instruction at colleges and universities.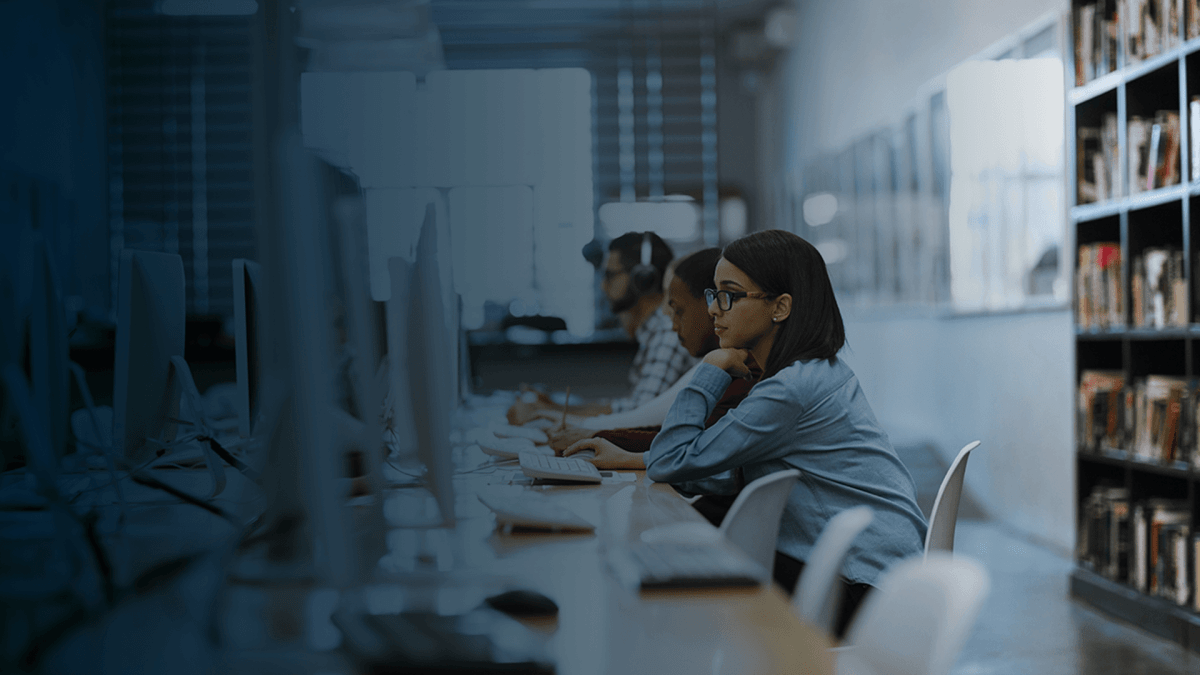 Today's digital world has created a booming demand for new skills, including the technical knowledge to develop artificial intelligence (AI) tools as well as the aptitude to apply and use AI in the workplace. But a new survey of higher education officials suggests that demand for AI training is outpacing supply and the current ability of higher education institutions to meet that demand.
The study, which polled 246 prequalified higher education administrators, educators and IT decision makers from a mix of community colleges, four-year colleges and vocational schools, also suggests that while higher education officials recognize the growing demand for AI instruction, 52% of them say they are struggling to attract instructors to teach AI courses.
One reason is that the demand for AI subject matter experts — and what companies are willing to pay them — is so high in the commercial sector that schools are having a hard time competing for talent.
But the study, conducted in April/May 2021 by EdScoop and underwritten by Dell Technologies and Intel, also found college officials face a variety of other challenges. Many campuses, for instance, still lack the IT capabilities and associated technical support to facilitate AI studies.
College educators and IT leaders also report that at a time when institutions are still recovering from pandemic shutdowns and longer-term financial challenges, the ability to boost instructional offerings for AI and machine learning (ML) continues to run up against a variety of competing academic priorities.
Shifting demand for IT skills
However, the growing demand for AI technical and literacy skills from employers — as well the perceived interest on the part of prospective students — suggests that colleges and universities may need to reassess those priorities, at least when it comes to computer sciences:
Among eight areas of IT instruction, 45% of higher education officials in the survey said the discipline that showed the biggest increase in student interest over the past three years was AI / ML; and 53% anticipated AI would account for the greatest increase in instructional demand over the next three years, trailing only cybersecurity studies by a small margin. They also foresee slower relative growth in demand for once popular courses including computer science, data science and software development studies.
Among the three types of schools, educators at community colleges reported growing interest in demand for AI studies over the past three years, but at a lower rate compared to their peers at four-year institutions. However, community college officials expect to see a significantly bigger jump in demand for AI instruction over the next three years compared to four-year institutions.
Despite the expected rise in demand for AI technical training, only 45% of community college respondents said their college currently offered AI courses and certifications for those skills. That compared to 69% of respondents at four-year institutions. The percentages for colleges offering instruction or certification for AI literacy, that is, the application of AI in the workplace, tracked at about the same levels.
In addition to the lack of available instructors with sufficient expertise to teach AI, 4 in 10 respondents also cited a lack of IT expertise on campus to support AI instruction or practice; and 38% said their schools lacked IT facilities/labs/ resources to practice AI.
Where the tech sector could help
"Respondents clearly anticipate the demand by employers for graduates with AI skills is growing quickly," according to Wyatt Kash, senior vice president, content strategy, at Scoop News Group, which conducted the study for EdScoop.
Seven in 10 respondents in the study reported sensing increasing employer demand for AI technical skills and 73% sensed similar demand for graduate who could use or apply AI at work. Those feelings were strongest among respondents at four-year institutions and vocational colleges but were also prevalent among two-thirds of community college officials.
"While four-year institutions seem naturally positioned to adjust to that demand, given that AI skills can often be applied to social sciences, not just computer sciences, the bigger opportunity may be for community colleges," suggested Kash. Community colleges have often demonstrated greater agility to respond to emerging skill demands. "The trick will be finding the faculty to provide AI instruction," he said.
Asked what would help institutions most in elevating instruction in AI technical and AI literacy skills, 6 in 10 respondents suggested greater support for professional development of faculty from industry. Half of respondents would also welcome support for acquiring, or having access to, AI-ready hardware, software and computing capabilities.
On that latter front, "Advances in technology and IT services models makes it easier for higher education institutions to partner with technology providers to support the IT needs of students, faculty and university researchers more cost effectively today than was the case just a few years ago," suggested Danielle Rourke, senior strategist for higher education at Dell Technologies. For instance, it's now relatively simple using cloud services to create virtual AI-capable work environments, said Rourke.
Colleges also could use help providing pathways for students to find ready access to work-placement, co-op and internship programs, according to 45% of the respondents in the study.
"This study highlights what we have been hearing from governments and schools from all over the world — and the importance of partnering with educational institutions to drive inclusion by democratizing AI technology skills for the emerging AI job market," said Brian Gonzalez, Intel Executive Director, Government Partnerships and Initiatives. "We specifically designed our AI for Workforce program to collaborate with community college faculty and administrators to offer AI content, subject matter expertise and professional development."
Those types of support programs are building momentum. "By collaborating with Intel on its A.I. for Workforce program, Dell is able to complement their innovative A.I. course content with Dell's IT expertise to deliver AI learning experiences to a wide swath of diverse college students," according to Adam Garry, Senior Director, Education Strategy, Dell Technologies.
Download the full report, "Expanding AI Instruction in Higher Education," for detailed findings.
This article was produced by EdScoop and sponsored by Dell Technologies and Intel.